NFKRZ is the YouTube star known for his Montage Parodies and gaming videos. He has also posted the tracks on YouTube such as Can't Touch My Swag; Yonkers, Click To Bait, and Zoie Burghe. With his success on YouTube, he has gathered more than 60 thousands subscribers.
NFKRZ Is Dating; Shared Q&A With His Former Girlfriend
NFKRZ has hinted his dating life on Instagram. The YouTube star shared a photo with his a lady on Instagram on 9 April 2018, who is assumed to be his new girlfriend. However, NFKRZ has remained mum when it comes to revealing the details of his possible mysterious girlfriend.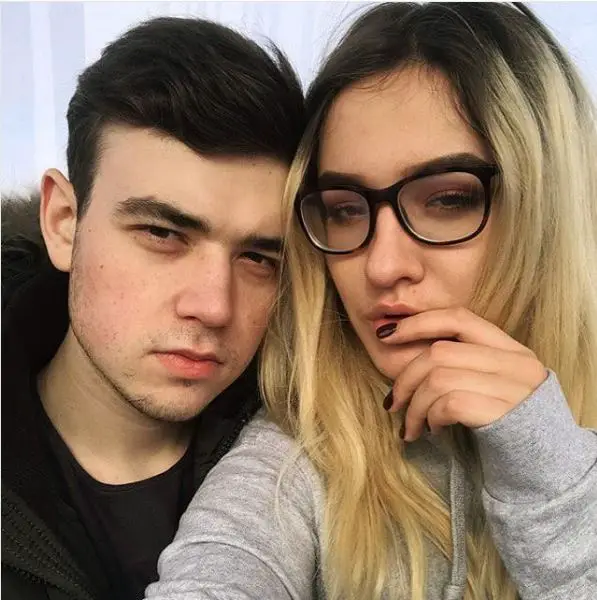 NFKRZ with his girlfriend in the photo posted on 9 April 2018 (Photo: Instagram)
Prior to his relationship with his mysterious girlfriend, NFKRZ was dating a girl name, Sonia. On 20 July 2016, the YouTube star posted a video on YouTube and shared questions and answers with his former girlfriend, Sonia. He said it was his first-time using his girlfriend's reviews on his YouTube videos. In the ten-and-half minute long video, NFKRZ addressed the incest allegation where people insisted Sonia was his sister. They even asked weird questions whether Sonia is a gay or does she have a d**k. NFKRZ jokingly addressed he would enjoy if Sonia had a d**k.
NFKRZ has also shared the picture of him and Sonia on Instagram. The Chelyabinsk native uploaded their snap on his Instagram on 14 January 2017.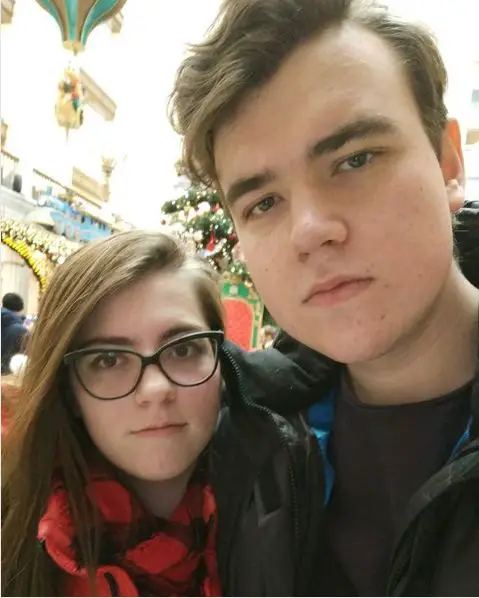 NFKRZ and Sonia together in the photo posted on 14 January 2017 (Photo: Instagram)
After dating sometimes, NFKRZ and Sonia could not maintain a steady relationship, and they separated from each other.
How Does NFKRZ Gather Net Worth?
NFKRZ has mostly derived his net worth from his career as the YouTube star since 2010. As per Socialblade, his YouTube channel, NFKRZ accumulates the estimated monthly earnings between $452 to $7.2K. Also, his estimated yearly earnings ranges between $5.4K - $86.8K. 
NFKRZ joined YouTube with the name of 'MultiNfz' at the age of 12, and later changed it to 'NFKRZ.' He uploaded the gaming videos and commented on the games like Call of Duty, Counter-Strike, and Grand Theft Auto. His first YouTube video of the Valve's game, Team Fortress 2 published on 22 October 2011, gathered 39K views. He later uploaded various types of comedy videos and Montage Parodies.
His first Montage Parody video titled 'SONY VEGAS TEST VIDYA,' which was uploaded on 2 December 2012 gathered 10K views. Since then, he posted prank videos and also discussed Russian politics in some of his videos. NFKRZ mostly uses Russian accent and has faced criticism for several occasions. The YouTube star uploaded a photoshopped image on his Twitter on 17 March 2016. His facial reaction become popular on Twitter and the YouTuber Pyronical suggested to ban his face from Twitter.
Short Bio
NFKRZ, whose real name is Roman Valerevich Abalin, was born on 24 January 1998 in Chelyabinsk, Russia. The Russian YouTuber stands at the height of 1.91 m (6' 2''). NFKRZ grew up in west-central Russia near to the Ural Mountains in Chelyabinsk with his family. As per wiki, he is pursuing linguistics and translation in Chelyabinsk State University.