English Journalist and transgender rights activist, Paris Lees- who had struggled for her sexuality- transformed herself from male to trans-female. Meanwhile, her dad refused to respect her as a woman whereas her mother has been alongside her life since the transformation.
Paris is the founder of the first British magazine named META aimed at the trans community. She also received the Positive Role Model Award for LGBT in the 2012 National Diversity Awards.
Paris Lees's Parents; Hasn't Talked To Father For 10 Years!
Paris Lees was born to parents, Daren, a club bouncer and former boxer, and her mom whose identity remains unknown.
At a young age, her parents split from each other. So after that, she grew up along with her aunt and grandma. When she was nine years of age, Paris moved in with her dad, but she was struggling as her dad wasn't accepting of her true identity.
Discover: Shimon Prokupecz Wife, Married, Bio, Nationality, Gay
Paris then moved to Brighton, where she was residing with her grandma to complete her studies. Unfortunately, her grandmother died at the age of 54, which made her feel that 'life is too short' and it ultimately inspired her to come out.
Though Paris lost her grandma, she is grateful that she got the chance to meet her long-lost grandpa, a lifetime DailyMail reader and a huge fan of her. On 19 February 2014, she expressed her joy of meeting her grandpa on his 70th birthday for the first time via her Twitter account.
Apart from that, Paris also shares an intimate bond with her mom but has not talked to her dad for ten years. As she confirmed in a tweet on 12 December 2017, her dad refused to respect her as a woman after her transformation from male to trans-female.
Paris poses for a photo with her mom (Photo: Instagram)
However, Paris's mother has always supported her because of which the mother-daughter duo share an intimate relationship.
Is Transgender Paris Dating? Who's Her Boyfriend?
Paris Lees is open about the fact that she is a bisexual trans-woman and a feminist. However, her journey to 'a normal life' was full of hindrances. 
Before her transition, she struggled to live as a feminine gay male. So she was referred to Charing Cross Gender Identity Clinic to receive the hormone treatment.
Finally, in 2012, the Hucknall-born activist underwent through the facial feminization surgery. Subsequently, she completely transformed herself to a trans-woman.
After her transition, Paris met her first boyfriend. Not only that, she and her then-boyfriend were also living together in East London until 2014. 
Similarly, in an interview with MTV in August 2017, she revealed that she had other three serious relationships with men during her 20s as well. She also added that all her ex-boyfriends used to respect her regardless of her transformation.
Don't Miss: Michaela Coel Age, Married, Boyfriend, Transgender
From dating a guy for three years and breaking up with him to openly joking about not needing a boyfriend as long as she has her make-up artist Benjamin, the transition seems to have ridden her out of the 'bullied,' 'tormented' past life.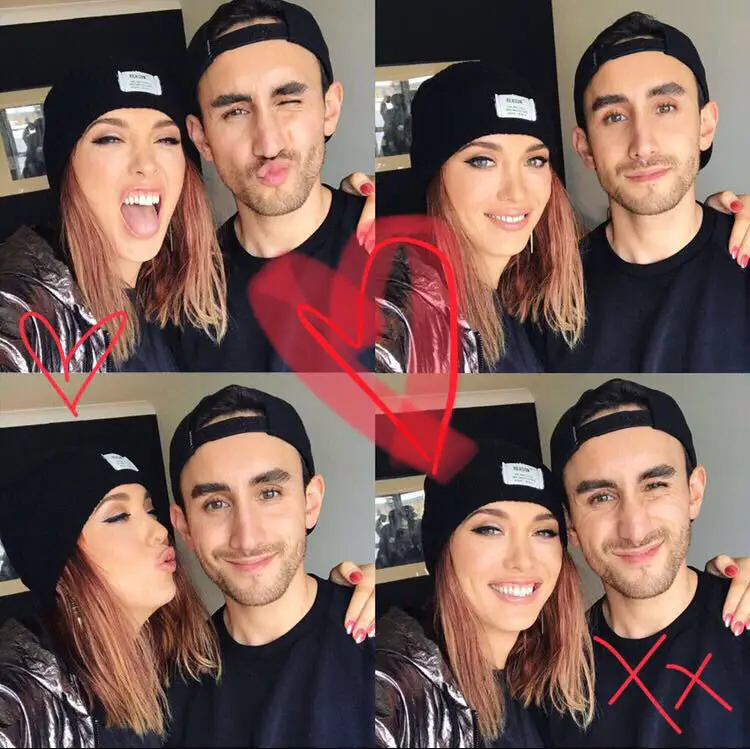 Paris poses with her makeup artist, Benjamin (Photo: Instagram)
Although she hasn't found any success in relationships with her past boyfriends including a Scottish boyfriend, she isn't afraid to date around to find the ideal husband candidate. 
However, as of 2018, Paris has kept quiet about her dating life which makes it hard to speculate whether she is married or not.
Another Transgender Star: Wesley Tucker Wiki: Age, Girlfriend, Dating, Gay, Transgender, Family, Height
Short Bio
Paris Lees was born a male in 1988, in Hucknall, Nottinghamshire, but her actual birthday is unknown.
At the age of 16, Paris was imprisoned for eight months after committing a robbery. Later, she moved to Brighton where she studies English at university, as per the wiki.
Paris, who stands at the tall height, holds British nationality and belongs to white ethnicity.