The literal meaning of her name is Golden Eagle, and she stands firm at any expectations of the name that she has. She might have great wings like an eagle, but she indeed has the dedication to fly high in the entertainment world with her flawless performance. Q'orianka Kilcher is a celebrated actress in the modern era and also is active in activism.
Career and Progression:
At the age of nine, Kilcher made her debut from the movie 'How the Grinch Stole Christmas,' and after her role, she received a scholarship to the Hollywood Musician Institute. She trained at National Wushu Training Center making her an accomplished stunt performer.
In 2005, she was part of the critically acclaimed movie 'The New World' where her performance received applause and at the same time helped her win various awards and nominations.
She has since established herself as a top rated actress in the industry and movies like 'Princess Kaiulani,' 'Te Ata,' and 'Sky' to name few of those. Currently, she is busy with 20-17 release The Vault and 2018 TNT TV series 'The Alienist.'
The recipient of Best Breakthrough Performance in WAFCA Award, 2005 charges stupendous amount to sign for the role. Although her net worth is still under evaluation, fans won't get surprised if her net worth surpasses millions of dollar.
Career as an Activist:
Being a celebrated artist undoubtedly has its toll but wait, Q'orianka doubles up as an activist and has been pretty vocal about human rights.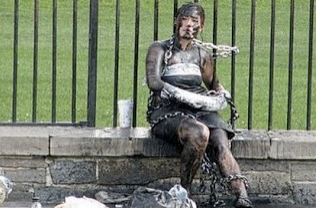 Caption: Q'orianka protest in front of White House on 1st June 2010
Source: Unconscious and Irrational blogspot.com 
During the protest on 1st June 2010, Kilcher chained herself to the gates of White House to oppose the suppress of indigenous people in Peru. After her mother poured black paint on her to signify the oil resources, she and her mother were arrested. After completing community services, the authority dropped the charges of disorderly conduct.
Is She Dating or Still Single?
Who doesn't want to know about their celebrity crush? But Q'orianka is a criminal in that sense because she is busy creating ambiguous about her dating life.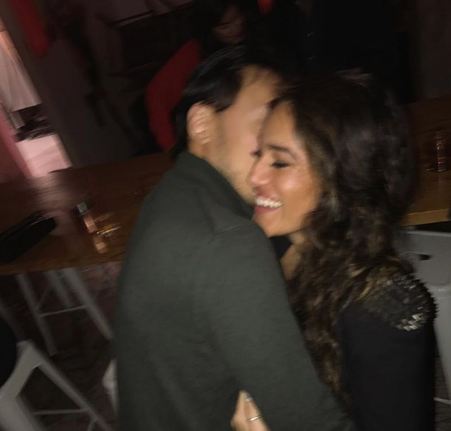 Caption: Q'orianka embracing her 'lifer' on 2nd February 2017
Source: Instagram
Well, she keeps posting a picture of a peculiar man and even calls his 'The Lifer.' On 2nd February she posted a photo of him and said that:
When bae is happy to see you.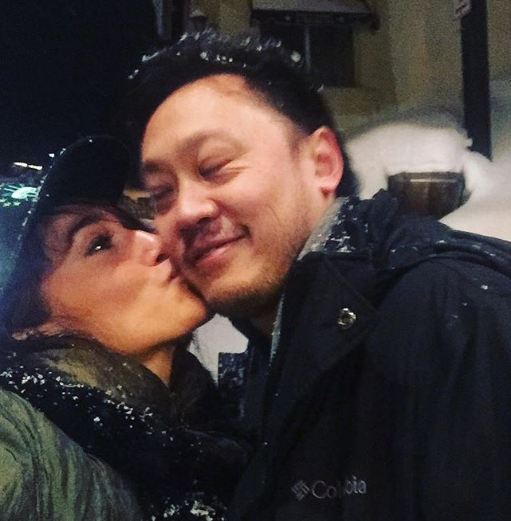 Caption: Q'orianka celebrating two year anniversary on 2nd April 2017
Source: Instagram
On 2nd April 2017, she celebrated two year anniversary with her 'lifer' and said that she feels fortunate to have someone who holds her hands and walk beside her in every up and down.
There is definitely something brewing here but, she is still reluctant to share his name who is supposedly her boyfriend to the fans who are curious than ever.
Except for her relationship with the man whose name is still a mystery, she keeps her affairs and dating matter away from the grasp of media.
As of now, Kilcher is not married and doesn't have husband officially, but fans and people can never see what's on the card when a celebrity maintains this level of privacy.
Q'orianka Kilcher's Short Bio and Family:
Born in Schweigmatt, Germany with the birth name Q'orianka Waira Qoiana Kilcher, she was born on 11th February 1990 which makes her age 27. She was born to parents of diverse descent. She was born to Peruvian father while her mother belongs to Swiss-German descent. Belonging to mixed ethnicity, she often claims she is neither enough white nor enough Latin.
As per wiki sources, she was two siblings named Kainoa Kilcher and Xihuaru Kilcher. Kilcher who stands at 5 feet and 3 inches, she has firmly built body shape.