Cheating and lying are the prime reasons for the breakup. American reality star Ramona Singer also broke her bond with her husband of 21 years after she found out that he was cheating on her. 
Ramona is a household name, who got recognized through Bravo's series, The Real Housewives of New York City. She is also an entrepreneur who has her skincare line Tru Renewal and the Home Shopping Network Ramona Singer Jewelry.
Estranged Husband Shares Good Bond With Daughter
Ramona Singer, 61, and her estranged husband Mario Singer got married on 14 March 1992. When the reality star featured in Bravo's series, The Real Housewives of New York City, she talked about the perfect marriage with Mario for many years. However, in reality, things were just broken between them. The 61-year-old TV personality then spoke about her broken relationship with her then-husband Mario, where she said,
Things started to go downhill when Mario found out how much I was making for Season 6 of The Real Housewives of New York. Mario had just turned sixty and his business was struggling. [But] his wife had become famous and was earning a great salary. He was on a path leading him father and farther away from our marriage.
Ramona was heartbroken when she found that her husband cheated on her with his alleged girlfriend, Kasey Dexter in their Hamptons home on January 2014. She then stepped up and filed for divorce after 21 years of their marriage on 30 January 2014.
After some heated court battle, their divorce was finalized on 22 December 2015. The estranged couple also shares a daughter named Avery Singer who was born three years after their marriage in May 1995. 
See Also: Cynthia Erivo Husband, Boyfriend, Family, Net Worth
Ramona's daughter Avery was also affected by her parents' divorce. She was at the college when her father and mother had a split. At first, her grades fell harshly. However, the mother-and-daughter became a pillar of strength for each other. Adding up, her estranged husband Mario also supported his daughter, and no matter how much he and Ramona were apart, they both knew that their daughter Avery comes first over their estranged relationship.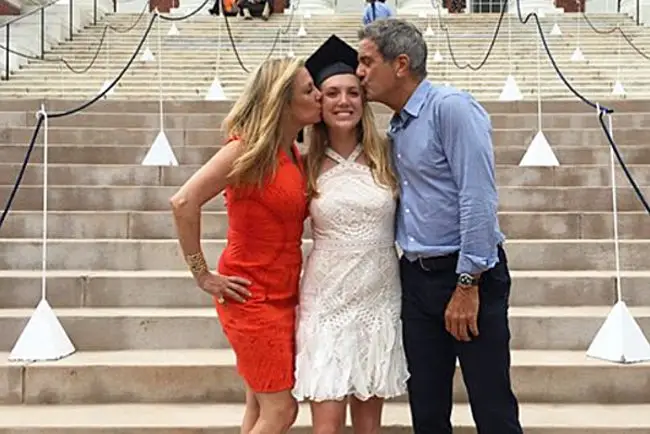 Ramona Singer and her estranged husband, Mario Singer at their daughter, Avery Singer's graduating ceremony in May 2017 (Photo: bravotv.com)
When the estranged couple's daughter graduated from the University of Virginia in May 2017, Ramona and Mario attended her big day celebration and congratulated her. The reality star also took her Instagram and shared her happiness for her Avery graduation. The RMS Fashions owner said that she is proud of Avery and the world is her oyster.
However, after three years of separation, in March of 2019, there was a spark of romance between Ramona and her estranged husband, Mario. When Mario returned to RHODY, the rumors of potential rekindled of their relationship swirled when he and Ramona kissed each other.
In her interview with People, the reality TV star said that she and Mario spent time and their co-stars offered an update of her relationship with him. She gushed about Mario's fatherhood and said that he is in town once a week in a month and sees their daughter Avery every night. 
In an interview, Ramona opened that Mario had even laid out the idea of having a renewable contract of marriage in every seven years to Ramona. However, she explained that she does not have any idea of getting back together with him even though they were in good terms than years before. 
Is She Dating After Divorce?
The reality star's dating life was documented on Bravo series The Real Housewives of New York City after she had a divorce with Mario. She was dating Steven Gerber, and they attended a charity event in Hamptons in early August 2017. However, during mid-August 2017, Ramona's close source revealed she was no longer dating Steven, and she was not upset about it.
You Can Also Read: Lynn Berry Married, Husband, Divorce, Salary and Net Worth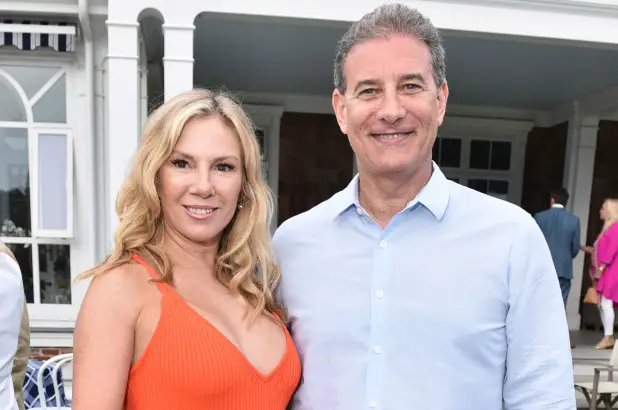 Ramona Singer and her estranged boyfriend, Steven Gerber separated from each other during mid-August 2017 (Photo: pagesix.com)
The Tru Renewal skincare line owner was also dating Tom D'Agostino in 2015. However, in 2016, she said that the duo did not have any chemistry at all. The reality star also remembered their New York dating pool and noted that it was small and she overlapped with her boyfriend. Nevertheless, they are still friends and went for drinks together in June 2018 at Regency.
Moreover, she was also linked with Jill Zarin's boyfriend Gary Brody and Harry Dublin. Though in December 2018, she and Harry were spotted in a frenzied kiss in New York City, their close sources mentioned that the duo is just friends and are not dating each other.
As in 2019, a week before Valentine's Day, Ramona posted a picture along with a guy where she looked gorgeous in a red dress and captioned it as celebrating Chinese new year. But the identity of the guy was hidden with a heart eye emoji which made her fans keep on guessing about her relationship status. It is clear that she does not want to get back with her ex-husband, but many people are eager to know the new man of her life. (words:156)
What Is Ramona Singer's Net Worth?
Ramona has amassed a net worth of $18 million as a reality television star and an entrepreneur. She assembles the annual salary as $500 thousand per season from her appearance in the Bravo series The Real Housewives of New York City. She also collects payrolls as an owner of RMS Fashions and from her other business like True Faith Jewelry and the Ramona Singer Collection. 
The entrepreneur has her skincare line Tru Renewal, and the Home Shopping Network called Ramona Singer Jewelry. She features her wine called Ramona Pinot Grigio while filming on the set of The Real Housewives of New York. The wine which she created is a 100% Pinot Grigio wine from Italy.
In addition to Tru Renewal, the reality star launched Ageless by Ramona skincare line in February 2019, revealing the product Skin Renewal Serum. She first announced the project while she was at the Real Housewives of New York during Season 10. 
Ramona was at the age of 52 when she appeared in the Bravo series The Real Housewives of New York City. The reality star has also worked with the wholesale business clothing line such as The French Connection and Calvin Klein. Her other stints include her endeavors in Women's Wear Daily, People Magazine and more.
Short Bio And Facts
Ramona Singer was born on 17 November 1956 in Rhinebeck, New York. She belongs to American nationality and posses mixed ethnicity (Polish descent). Ramona has a height of 1.65 m (5′ 5'') and has a birth sign of Scorpio. As per wiki, her brother Bohdan Mazur had a tragic death during the early summer of 2018. 
The American reality star was rumored to have done plastic surgery and rhinoplasty. Ramona was also once accused of scamming Bravo over designer clothes. The 61-year-old personality started appearing on Bravo's The Real Housewives of New York City since 2008 and has now quit her job on 26 June 2018.