Rayy Dubb rose into prominence after his hit single 'You Lied' went viral on YouTube. The rapper is also a social media influencer who has gathered more than 133K followers on Instagram. With his freestyles and remixes, Rayy has been able to achieve fame around the globe as well as secure some delightful payrolls.
How Much Is Rayy Dubb's Net Worth?
Rayy Dubb, age 16, has mostly gathered his net worth as a rapper and social media influencer. According to Social Blaze, his YouTube channel income falls in the B- grade category. His estimated monthly earnings range from $58 to $934 whereas his yearly payrolls range from $700 to $11.2K. As of May 2018, his video has 11,378,109 views and has gathered 108,888 subscribers on the YouTube channel called Rayy Dubb. He is receiving some lucrative earnings from his social media accounts through which his net worth has increased.
Rayy is active on his YouTube channel since 9 May 2016 and started to publish freestyles and remixes during mid-2016. His fervid first ever single 'You Lied' was posted on 28 May 2016. Up-to-date, it has gathered more than 5.2 million views whereas, on Vevo, his song rally more than 1.2 million views. The entertainment company, Tha Lights Global released his hit single through Interscope Records.
Rayy's sneak peek of his rap song Spaceship on 19 April 2017 has also amassed nearly 3 million views. The social media influencer on 30 January 2018 released the track called Thuggin By My Self in the production with Whokares. His YouTube song accumulated more than 666K views, and the young rapper promised his song would be available in iTunes & Spotify soon. His other notable YouTube music and videos include Still Standing, Count Up, and GELATO.
Rayy's Bitter Affair With His 'Cheater' Girlfriend
As an active social media personality, Rayy has been interviewed by various YouTube channels where he provides the glimpse of his beloved ones. The rapper released his song titled 'You Lied' after his ex-girlfriend dissed him. Sharing the heartbreaking story, Rayy said she met another fellow who had wheels and fortunes lots more than him because of which she cheated on him.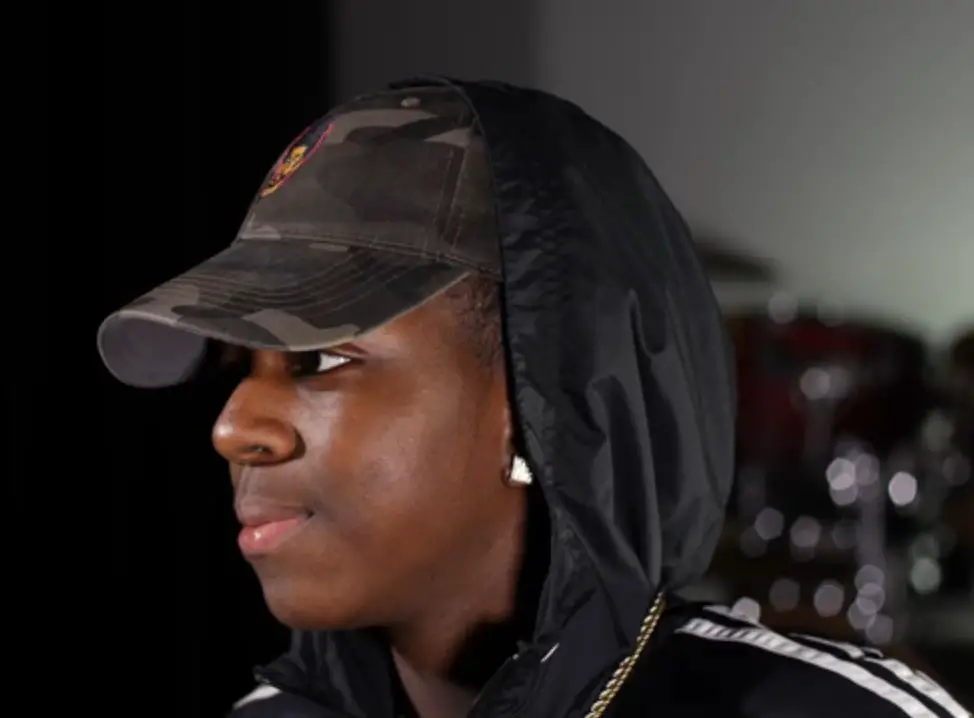 Rayy Dubb talking about his ex-girlfriend in an interview with VladTV published on 4 February 2017 (Photo: YouTube)
The social media influencer was 14 years when he was heartbroken. Rayy's friend, who used to talk to his former girlfriend's brother, found out about her dating life with another guy. After his friend shared the news, he found out the whole situation regarding her affair. Rayy then left his cheater girlfriend and omitted their relationship in a cliffhanger.
After Rayy rose to fame, his ex-girlfriend tried to squeeze back in his life couple of times. However, Rayy hasn't still forgotten how his lady love dissed the rapper and eventually became out of contact with her. Rayy then focused on sharpening his rap skills and swerved towards his career. As of May 2018, he is reportedly single.
Short Bio
Rayy Dubb, who was born on 2002, celebrates his birthday on 14 January. As a native of Florida, he posses American nationality. He grew up in Sarasota, Florida with his family. Rayy stands at a decent height with an ectomorph body structure. The Capricorn birth sign American rapper belongs to black ethnicity. As per wiki, Canadian actress Mackenzie Davis has also posted a musical.ly video using his hit single 'You Lied.'