A rapper from West-coast Roddy Ricch is praised for his unique style that reflects Southern influence with Western fuse—a melodic, introspective rhymes and trap melody.
He started his music career when he was just 16 years old; after he bought equipment and started recording in his room. Now, Bird Vision Entertainment manages Ricch's career.
His songs are known as part of the 'Trap genre.' Also, his speciality in his songs is he relates the story of his harsh childhood via his songs.
Family Background
Roddy's grandmother, who was from Lousiana, had a great role in Roddy's music style. His passion for music was lit by his frequent visit to Lousiana churches with his mother and grandmother.
In addition to that, his family frequently moved to different places, so he got the chance to travel a lot of places and witness diverse cultures, which shaped his music style even more. 
You May Like: Who Is Jamie Brewer Husband? Details On Family, Height
Career and Net Worth
Roddy released his debut mixtape Feed The Streets in 2017. A year later, he rose to stardom with EP 'Be 4 the Fame' released in March 2018. Also, he got his breakthrough from the single 'Die Young,' which was dedicated to XXXTentacion released in 2018 from his second mixtape Feed Tha Streets II. Furthermore, his second album ranked #67 at the Billboard 200 chart.
Later, Roddy collaborated with Nipsey for the track Racks in the Middle, which secured 26th position in Billboard Hot 100 in 2018.
Don't Miss Out: Who is Gabby Douglas, What is She Doing Now?
On 25 October 2019, he released a snippet of his new song in collaboration with 'Gunna' via his Instagram. He released a single Big Stepper earlier in October 2019.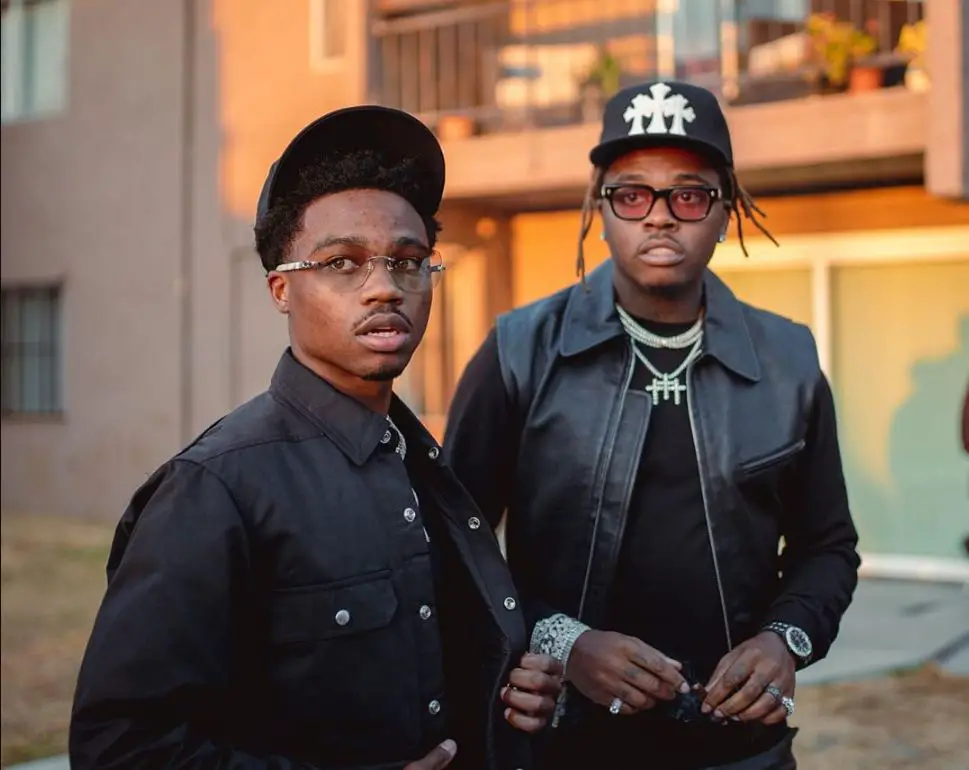 Roddy Ricch with Gunna in October 2019 (Source: Roddy's Instagram)
Besides that, he is working on his upcoming project Please Excuse Me For Being Antisocial with 'Gunna.'
Net Worth
The rapper's career in the music industry has inevitably garnished immense fame and wealth. As of now, Roddy is estimated to have a net worth of around $3 million in December 2019.
In addition to that, from his self-titled YouTube channel (has 1.16 million subscribers), He is estimated to make around $111.3K to $1.8 million yearly, as per the Social Blade. 
Bio- Where Is Roddy Ricch From? 
Hailing from California, the USA, Roddy was born on 24 October 1998. He had begun rapping since the age of 8, but, at that time, he was not quite serious about his music career.
After he was imprisoned for two weeks, he embraced music solely and started narrating his stories in the lyrics of the songs. 
Discover More: Rashad Jennings Married, Girlfriend, Gay, Net Worth
Fascinating Facts:
Roddy has been influenced by artists like Future Meek Mill and Young Thug
 
He stands at the height of 1.7meters (5 feet 7 inches).
 
Roddy has over 2.7 million fans on his Instagram page.
 
The rapper got kicked out of his mother's house during his teenage due to his ties with gang Crips.
 
Roddy received praise from West Coast's elites like Nipsey Hussle and 03 Greedo for his singles like Chase The Bag and Fucc It Up released in 2017,
 
He has planned to start his sneaker and clothing line shortly.
 

Tour Facts: Roddy started his tour from Canada on 13 December 2019. His next tour is scheduled in Hollywood Palladium, California, on 28 December 2019, and his last tour will be at Seattle on 14 January 2020.