Life doesn't always go as we desire; sometimes it throws unpredictable situations in our way and expects us to come out victorious. The renowned tattoo artist, Ryan Henry tasted the harsh realities of life when his sister, Nova, and niece, Ava were murdered, but thanks to his love towards art which showed him a way out from the trauma.
Ryan is a tattoo artist and owns a highly rated tattoo shop 9Mag. He is also known for his appearance in Black Ink Crew: Chicago.
On & Off Relationship With College Sweetheart, Gifts Her New Car!
Ryan has been blessed with a delightful career, but he seems quite unfortunate in the matter of relationship. Although he shared a passionate dating affair with high school sweetheart, Rachel Leigh for a long time, he ended up taking a tag of a 'cheater.'
Ryan and Rachel, who is also the founder of luxury nail polish company, Pear Nova since 2012, weren't only romantically attached to each other but they also gave birth to a child named Mason back in 2007.
Ryan is very close to his son, Mason. Ryan posted a sweet birthday post for his son who turned 11 years of age in his social media post in June 2018. In the post, he thanked all his well-wishers for bestowing love for his family and wants their continuous support even in the coming days.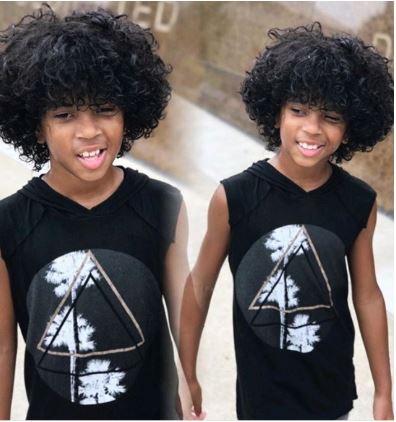 Ryan's son, Mason, poses on 22 August 2017 (Photo: Instagram)
After a lengthy breakup and dating other partners, the artist has started uploading pictures of his former sweetheart, Rachel again. Ryan hasn't explicitly spoken whether he is dating Rachel back, but their Instagram posts suggest that the duo is back together. 
Read Also: Reggie Yates Wiki, Married, Wife, Girlfriend or Gay, Net Worth and Tattoo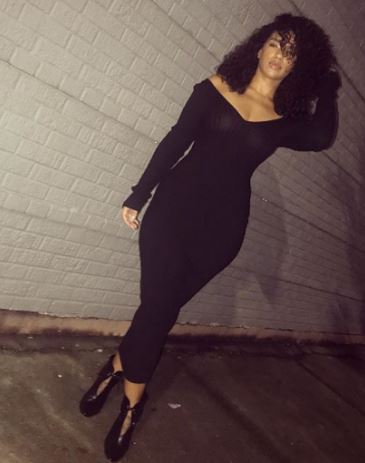 Ryan shared a picture of Rachel on 28 January 2018 (Photo: Instagram)
He also shared a picture of Rachel on 15 February 2018 and wished her on Valentine's day. The reality star even gifted his baby mama, a brand new Benz truck on a Mother's Day, which he posted on his IG account on 14 May 2018.
Tattoo Artist Controversial Dating Relationship
Back in September 2017, he was reportedly dating Kat Jackson, who is a tattoo artist. Rachel also then moved with another man, Jeremih and got pregnant with a child (Grey), but their relationship ended before the child was born.
On 19 September 2017, Charmaine Johnise spread the rumors that she found Ryan and Kat Jackson together in the bathroom. He was slammed with several criticisms and to clear the matters he went live on Instagram.
In the beginning, the artist admitted that he cheated his girlfriend and apologized for it too. However, he denied the rumors of being in a bathroom with Kat stating that the two weren't physically involved with each other and their affair was limited to an emotional level. Kat also made the incident clear in an interview with Afterbuzz TV where she said,
"I don't know what that moment was that y'all saw … The night was a blur, I'm not gonna lie. There might've been a little bit of friendliness going on, but as you continue to watch the season, you'll find out more."
Parents: Birthday Post For Mother, Sister Was Murdered
The reality star posted a birthday greeting for his mother, Ava Loni on his Instagram account on 24 January 2018. He also thanked all their well-wishers, who came to celebrate his mom' birthday function.
On his another IG post on 25 January 2015, he talked about his sister and niece, who was murdered by Nova's boyfriend back in 2009. Their mother's birthday was a day prior, and every year the family used to celebrate they found Nova's dead body with eyes wide opened.
Ryan had even urged all the feminist not to shy away from the domestic violence that his sibling had to face. Apart from a lost sister, Ryan does not have other siblings.
How Much Is Ryan Henry's Net Worth?
The reality star at the age of 32 makes his net worth from his own tattoo shop that he opened back in 2013. He also made a wide receipt from starring in the 2015 VH1 series spin-off, Black Ink Crew: Chicago.
The VH1 show which is often known for the physical brawl between the employees of the 9Mag tattoo shop in Pilsen was recently in the news for a new fight.  On the season four premiere of the show on 30 May 2018, the show urged a neighbor to call the policemen about property damage and which later briefly stopped the filming of the VH1 reality series.
On the season 4 premiere of the show on 30 May 2018, the brawl in the tattoo shop was for real. Although Henry is clean on criminal charges, a video shows the star carrying an unknown or a shotgun.  According to the reports, there were the damages to the property, but no human being was harmed. 
You Don't Want To Miss: Nikki Mudarris Wiki: Boyfriend, Affairs, Ethnicity, Family, Net Worth, Now
Short Bio
Ryan Henry was born on 27 May 1986 in the United States as per wiki. He is a Gemini boy and possesses a mixed ethnicity (Afro American and Japanese). His birth sign is Gemini. The tattoo artist stands at the height of 1.83 meters (6').