Sara Ramirez is best known as the bisexual doctor Callie in the popular television series Grey's Anatomy. She currently stars on the CBS's political drama series Madam Secretary. 
Sara shocked the world in 2016 after she came out as bisexual even when she was bound in a marital relationship with her long-time husband. 
What Is The Net Worth Of Sara Ramirez?
Sara Ramirez has accumulated her grand net worth of $5 million and the majority part of her fortune comes from her acting stint. Her role of Dr. Callie Torres in American medical drama series Grey's Anatomy has helped a lot to gather her net worth, as she worked on the show for a decade before she left back in 2016. She is currently seen on CBS's Madam Secretary.
Sara made her Broadway debut in January 1998 from Paul Simon's The Capeman. She also has a credit on a comedy-drama, You've Got Mail starring Tom Hanks.
Moreover, Sara also had a role in Spamalot, which helped her win Tony awards as well as a handsome income. Apart from that, Sara earns lucrative income as she lends her voice to Queen Miranda in the animated series Sofia the First.
She released her first single Silent Night in 2009, which has also helped her gather wealth she enjoys today.
Comes Out As Bisexual After Enjoying Married Life With Husband
Madam Secretary star Sara, age 42, shared the wedding vows with her longtime boyfriend Ryan Debolt on 4 July 2012. They had a private wedding ceremony in New York with close friends and family members.
Business and banking analyst Ryan proposed his dream girl Sara in June 2011 in Paris.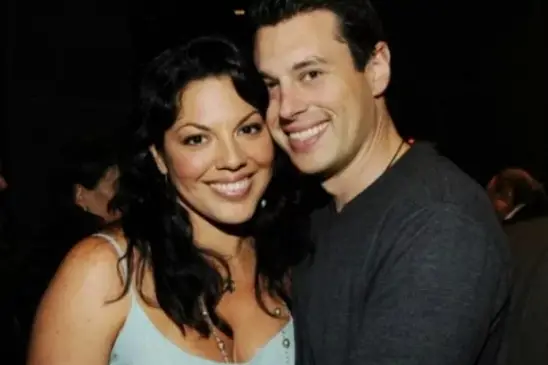 Sara picture with her husband Ryan in an event (Photo: christianpost.com) 
Although most of their happenings have made it to the media, the couple has not disclosed any news regarding their plans of having their kids. 
Surprised Everyone Through an Announcement
Sara portrayed a famous lesbian doctor on-screen for a long time. But she surprised her fans in 2016 by admitting herself to be queer and bisexual beyond the screen as well. 
During a speech at the True Colors Fund's 40 to None Summit held in Los Angeles, which addressed LGBT community, the actress affirmed her bisexuality.
Currently, she raises her voice on behalf of the bisexual and gay community. She said she was clear about her sexuality from the age of 18. But despite the revelation about her sexuality, she enjoys marital bliss with her husband Ryan since 2012 even after she came forth with her sexuality.
Sara's Impressive Weight Loss
Sara has a well-built body with a height of 1.75 m (5' 8''). But she was insecure regarding her body from the early age. So the American actress decided to lose weight after her musical The Capeman was over.
She went on a low-calorie diet regime and achieved a weight loss of massive 25 pounds before she debuted in television. Her weight had always been an issue for her, but after working on Grey's Anatomy as a bulky doctor, she is comfortable with her body.
Short Bio
Sara Ramirez was born on 31 August 1975 in Sinaloa, Mexico and is a daughter of Luisa Varga, who is of Mexican and Irish-American descent. Her mother divorced her Mexican husband when Sara was eight years of age.
The Spamalot actress grew up in San Diego, California and holds a Mexican/American nationality.
Sara, who possesses mixed ethnicity, completed her schooling from San Diego School of Creative and Performing Arts and graduated from Juilliard with a Bachelors of Fine Arts in 1997.