When it comes to drawing the comic characters, one need to struggle hard and have some remarkable persistence to draw. Talking about the American illustrator Sarah Andersen, she became intrigued by comics, illustrating them from her early age and momentarily garnered herself over 2.4 million followers on Instagram. If you are perplexed about her personal life details, we have presented all that here.
Sarah Andersen's Career As A Cartoonist
When Sarah was in middle school, she got fascinated by anime and manga which made her excited about drawings. She drew the comics for years with the help of MS paint and posted them on Tumblr. Her comics started to gain attention and inspired her to draw more. She continued her work on comics and started her career as a cartoonist in 2012 with her semi-autobiographical webcomic Sarah's Scribbles. 
Her work began to flourish when she regularly posted them, gaining attention in the big blogs on the internet. As a part of Sarah's Scribble, her comic 'Waking Up' went viral and she was recognized as a cartoonist. Sarah's Scribbles was initially called Doodle Time until GoComics syndicated her work. She changed the name when GoComics asked her to change the name as Sarah's Scribbles.
Sarah has also released her first full-length comics book collection called Adulthood is a Myth on 8 March 2016. After she worked on her comics, she published her second collection book called Big Mushy Happy Lump.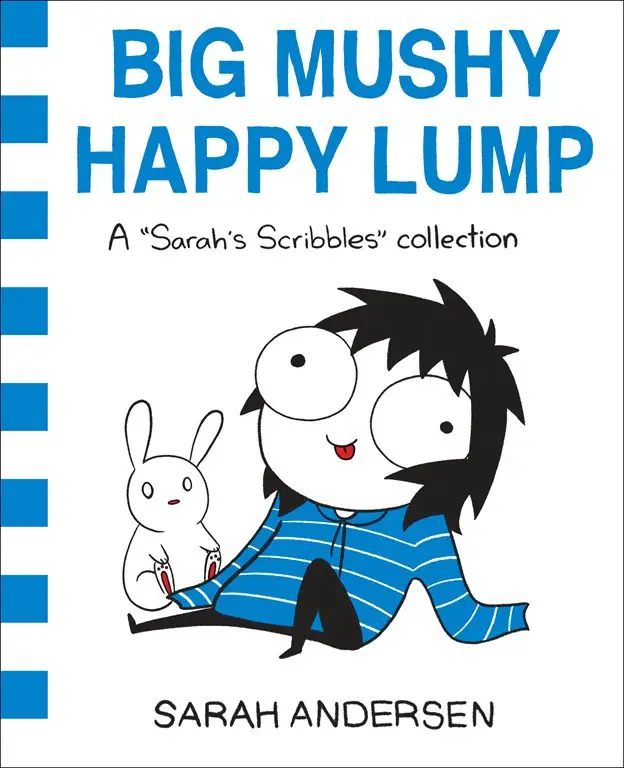 Sarah Andersen's comic Big Mushy Happy Lump published by GoComics on 7 May 2017 (Source: GoComics)
On Big Mushy Happy Lump, she has arranged lots of new materials and has some of her personal favorite comics in printed form on her book.
As for her illustration of comics, she uses the software Photoshop and Cintiq 13HD. The faces and the facial expressions she draws on her comics shows that anime and manga have influenced her in real life.
Her Personal Life Beside An Illustrator
Besides Sarah's work as a cartoonist, she loves to play the piano. At one stage of her life, she wanted to pursue her career as a pianist. However, after getting attached to anime and manga, she apprehended the beauty of art.
The famous illustrator doesn't like to wake up in the morning and usually sleeps late at night. She also hates being productive and dealing with the social situations. Her traditional comic, Sarah's Scribbles follows her life and is the semi-autobiographical webcomic. As her comics mainly follows her specific moment in her life, her family and friends recognize some things of her life and usually get concerned about her.
She also loves podcasts and listens to it while drawing her comics. As for her books, she usually read the writings of Charles Bukowski and Patrick McDonnell. Sarah also likes to visit a place called Brooklyn Kolache and eat the Kolaches. 
Entirely focused on her work as an illustrator, she has never hinted her love life to her fans which makes quite baffling concerning her sweet ones.
Sarah Andersen's Short Bio
Sarah was born on 15 June 1992 and currently resides in Brooklyn, New York, United States as per wiki. Sarah, who is at the age of 25 has a birth sign of Gemini. Talking about her education, she graduated with BFA in illustration from Maryland Institute College of Art in the year 2014.