Shawn Ellington, a.k.a Murder Nova grew up working with his father in an auto-body shop, which acted as a significant factor for his exceptional racing skills.
As a racer and a reality star, Shawn rose to fame after appearing in the Discovery Channel's reality show, Street Outlaws. Was his father's profession the main reason behind Shawn choosing to race a car? Dig in to discover more about Shawn's bio and family-related information.
Married Life And Children
The reality star has been married to his wife, Erin, since December 2005.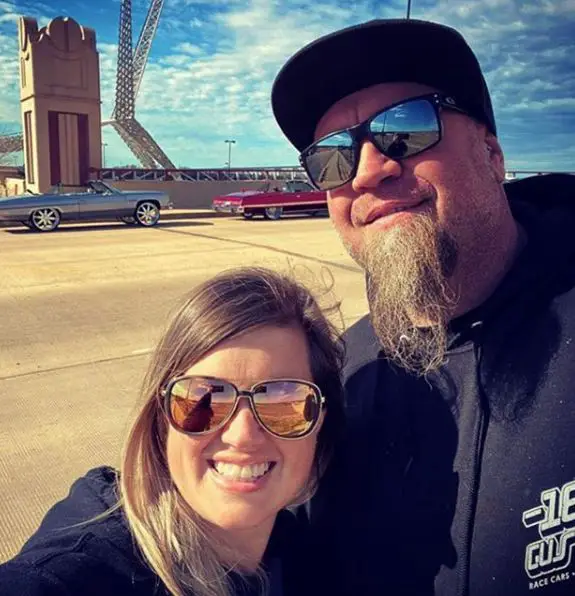 Shawn Ellington and wife Erin on 14 February 2020 (Photo: Shawn Ellington's Instagram) 
Together, the couple is fortunate to be blessed with one son, Aiden. Shawn's son was born on 9 February 2006.
Bio: Age, And Family 
Shawn was born on 14 November 1977 in Merced, California. He grew up in Oklahoma as he had moved there at a young age.
Likewise, Shawn's father, Richard, works as an autobody technician at Tom's Countryside Body Shop in Blanchard, Oklahoma. 
Detail On His Father's Profession
Shawn's father, Richard, chose to be an autobody technician after he got out of the Army in 1977. Due to his staunch dedication towards cars, Richard attended most every automotive class.
After completing VoTech classes, Richard got an opportunity to work at John Ross Chevrolet in Merced, California as an autobody technician. Then, he transferred to Oklahoma and worked at Homer's Body Shop in Sayre before working for Tom's Countryside Body Shop.
Reality Star: Bachelor's Jordan Kimball: His Relationship Drama With Jenna Cooper
Richard is so dedicated to repairing cars that he fulfills all his duties, from writing the estimate to the final sanding and buffing. He prefers working in his current company rather than in large organizations as he doesn't like handing his work to another person.
Richard has been doing his job for four decades and has often talked about his challenges. So, to protect himself from any injuries, he always wears his safety apparels, including a mask or respirator. Also, he does regular check-ups.
How Did Street Outlaws Start?
Street Outlaws is a reality show in which racers participate to compete with each other by showing their racing skills. 
Justin Shearer, a.k.a. Big Chief said that the show started with smaller, independent media companies. He also revealed that while running the show for the first time, even the producers of the show had little hopes for its success.
Another Car Racer: Who is Ricky Stenhouse Jr. Girlfriend? Dating Life, Net Worth
But, all of those assumptions became wrong after Discovery Channel broadcasted the show after seeing 1320 Video's clips of the races online. Until January 2018, Discovery Channel had aired almost ten seasons of Street Outlaws.
Facts About Shawn Ellington
His birth sign is Scorpio.
The reality star got inked on his foot when he visited Oklahoma in December 2017. Also, he got another tattoo in the same year while he was in Indy.
Back in October 2019, Shawn announced that he was set to join the Team 405 for the final race of No Prep Kings' season three.