Canadian video game streamer and Twitch star, Shroud is mostly known for his videos on Counter-Strike: Global Offensive (CS: GO), and PlayerUnknown's Battlegrounds (PUBG). He became the official member of the CS: GO, Cloud 9 roster in August 2014. During his competitive seasons on Cloud 9, he took his team on major and premier tournaments at the ESL ESEA Pro League and HTC Reborn Invitational.
What's Shroud's Net Worth?
Shroud has an estimated net worth of $1 million. His net worth is mostly comprised from his stint as a Canadian video game streamer and Twitch star. He has won several pro game tournaments in Counter-Strike: Global Offensive and earned more than $200,000 prize money. During the ESL Pro League Season 4: Finals of CS: GO, he won $40,000 prize money in October 2016.
He is also earning revenues from his self-titled YouTube channel since late-2014's. According to Socialblade, his YouTube channel has estimated earnings between $4.4K - $70K monthly, and $52.5K - $840.5K yearly. Reportedly, he also bags more than $100,000 a month from his Twitch subscribers as a Twitch streamer.
Shroud has also endorsed with various sponsorships and deals through which he boosted his net worth. He receives lucrative payrolls from his agreement with Crunchyroll and aids from MSI and HyperX. After gathering wealth and fame from Cloud 9 since August 2014, he left it in August 2017 and became a full-time Twitch streamer. His Twitch account has more than 2.3 million followers, whereas he has amassed over 2 million subscribers on YouTube.
Dating A Streamer; Gets Beaten By His Girlfriend
Shroud is dating a girl named Jessica Rago. She is also a streamer and is active by the name of Dacchei. During the Dreamhack Las Vegas in March 2017, Shroud was spotted with his girlfriend Jessica and other CS: GO Pro members. The duo also enjoyed watching golf game in Vegas.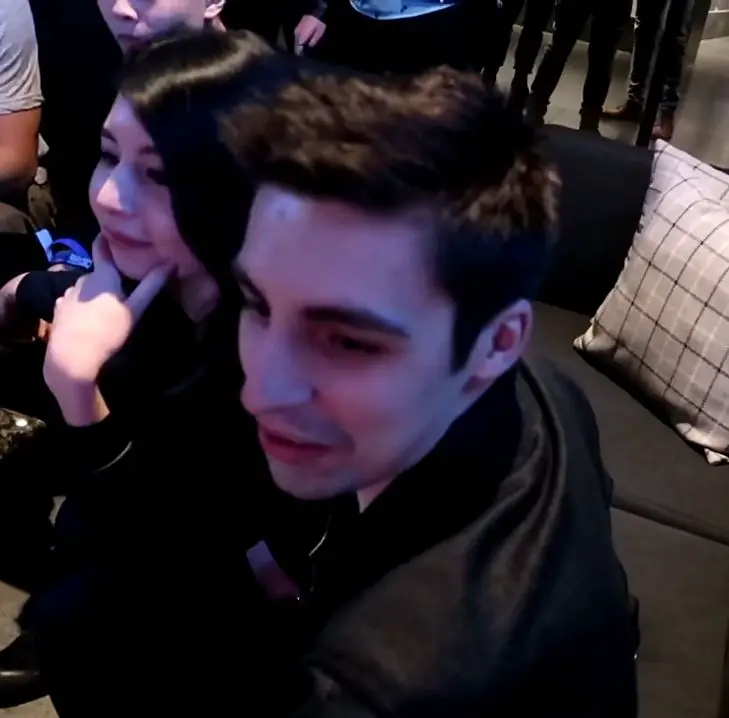 Shroud aka Mike Grzesiek with his girlfriend, Jessica Rago during Dreamhack Las Vegas in March 2017 (Photo: YouTube)
In the YouTube video titled, 'Shroud Gets Beat By His Girlfriend - Story Time LUL,' uploaded by TwitchStreams on 28 December 2017, Shroud talks about his love-life with his friend while streaming a PUBG game. He said that his girlfriend 'fuc**ng' beats him up and kicks him three times a night. His streamer friend chatted with him and said that the duo abuses each other, and they are domestic abusers. When his friend labeled him as the 'woman beater,' Shroud stated that it's Jessica who beats him up, not him.
Short Bio
Shroud was born on 2 June 1994 in Canada. Shroud, whose real name is Mike Grzesiek, grew up in Mississauga, Ontario, Canada with his family. Shroud has the height of around 1.67 m (5' 6") and belongs to Polish descent. As per wiki, his preferred games are PlayerUnknown's Battlegrounds (PUBG) and Counter-Strike: Global Offensive (CS: GO).