Simplynessa15 is known as the YouTube star who features fashion tips, personal stories and product endorsements on YouTube. Her videos managed to gather the decent number of viewers through which she was able to acquire stardom. The YouTube star also took a bold decision to chop her hair and went bald after suffering severe hair loss.
How Does Simplynessa15 Gather Net Worth?
Simplynessa15 has mostly accumulated her net worth from her career as the YouTube star since 2012. According to Socialblade, her YouTube channel, Simplunessa15 has estimated monthly earnings of $944 - $15.1K and her yearly payrolls range between $11.3K - $181.3K. Simplynessa15 is receiving a lucrative income from her YouTube channel through which her net worth has increased gradually.
She opened her channel, Simplynessa15 at the age of 16. Her channel has gathered 217,224,154 video views from her 734 video uploads. She has racked 2,422,411 subscribers in her random videos. Simplynessa15 mostly shares fashion tips, personal stories and product endorsements on YouTube. Besides her YouTube channel, she has her clothing line called 'CLO X NESSA.' She has also posted a troll video in May 2016 where she claimed herself as bisexual. 
Simplynessa15 Seen With Instagram Star: Is He Her Boyfriend?
Simplynessa15 is active on social media where she appears alongside the Instagram star, Jarl Anderson. The Norway native, Jarl is also keen on YouTube under self-titled name where he shares prank videos and challenges along with various vlogs. 
Simplynessa15 and Jarl are sustaining their friendship. Jarl has mostly shared the snaps of him and Simplynessa15 on his Instagram. The pair was seen strolling around the streets of Eiffel Tower, Paris back in 2017. Jarl even shared their picture on Instagram on 16 December 2017 stating that they both racked 200,000 subscribers on YouTube. Jarl further stated that it would have been another month if it wasn't Simplynessa15. While thanking everyone including Simplynessa15, Jarl said that it's one of the best moments of his life.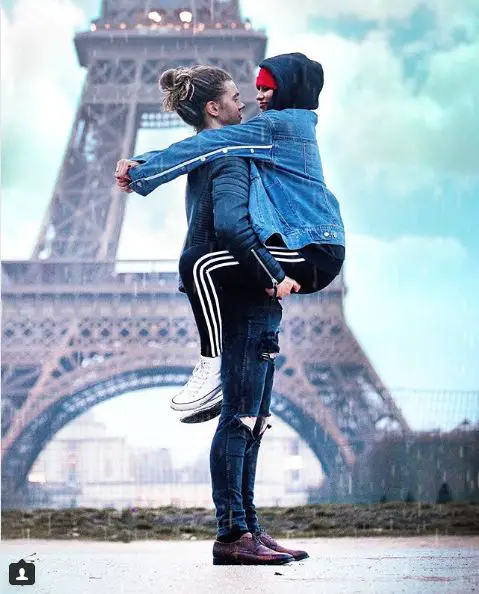 Simplynessa15 with her friend, Jarl Anderson visits Eiffel Tower, Paris in a picture posted on 16 December 2017 (Photo: Instagram)
Prior to that, on 12 December 2017, Jarl shared a picture of him carrying Simplynessa15 on his arms. In the caption, he wrote that he appreciates Simplynessa15 so much as she makes him smile like an idiot. Likewise, on 28 December 2017, Jarl shared another picture with Simplynessa15 stating that it's his favorite photo with his favorite person ever. 
Jarl, who lost the video game with Simplynessa15, also shared their photo on 12 April 2018 on Instagram. In the midst of their gaming battle, Jarl also captured the snapshot of the cute little black cat who sat on their bed and watched their game. Meanwhile, in the photograph, Simplynessa15 glanced towards Jarl, and the Instagram star, Jarl is seen focused towards his video game.
The caption of the multiple pictures shared on Instagram hints that the duo might be dating. However, they haven't yet declared each other as their boyfriend and girlfriend.
Short Bio
Simplynessa15, whose real name is Vanessa Martinez, was born in 1996. She is a native of Clovis, New Mexico and celebrates her birthday on 21 November. She grew up in Clovis, the county seat of Curry County, New Mexico, with her parents who were Black Mexican, White Syrian, and Jordanian.
The YouTube star, who possess mixed ethnicity, has a height of 1.73 m (5'8''). She belongs to American nationality. As per wiki, she has also covered Lana Del Rey song's like Shades of Cool and Gods & Monsters.