Stella Ritter is an American actress known for lending her voice in the 2013 short movie Hannah Lost Her Smile. She lost her father due to Aortic Dissection on her fifth birthday, so the day holds a special place in her heart. 
And to raise awareness against the condition, her mother founded a foundation named John Ritter Foundation, which works for creating awareness about the disease.
Farther John RItter's Death
The famous actor John was on the set of "8 Simple Rules" when he suffered an unexpected aortic dissection in September 2003. The doctors misdiagnosed and treated him for a heart attack first, and by the time they figured the real medical emergency, he was already dead on the operating table. Her mother, Amy Yasbeck, even made a lawsuit against the doctors, but the suit ended in the doctors' favor.
With the mission to prevent other families from the tragedy that she suffered, she established 'John Ritter Foundation' raises the fund for research as well as educates the public about the condition. Besides, Amy also has published a memoir, With Love and Laughter, John Ritter (2010) regarding her stories with John Ritter.
Daughter Of Famous Parents Stella Ritter
Stella Ritter is the daughter of her celebrity parents, Amy Yasbeck and John Ritter. Her mother, Amy, is an American actress, whereas her father was an American actor.  
She is the granddaughter of Tex Ritter, Dorothy Fay, John Yasbeck, and Dorothy Murphy. She is also the half-sister of other star kids Jason Ritter, Carly Ritter, and Tyler Ritter. 
Jason Ritter, who has been married to Melanie Lynskey, welcomed their daughter in January 2019. As per Melanie, the couple dated four years after they first met during the movie and has been together for several years. 
From Stella Ritter To Noah Lee Ritter
Stella was initially born as a girl but decided to change her sexuality during her 18th birthday in 2017. Her mother was supportive of her decision and embraced her determination.
After the transition, she replaced her name with Noah Lee Ritter.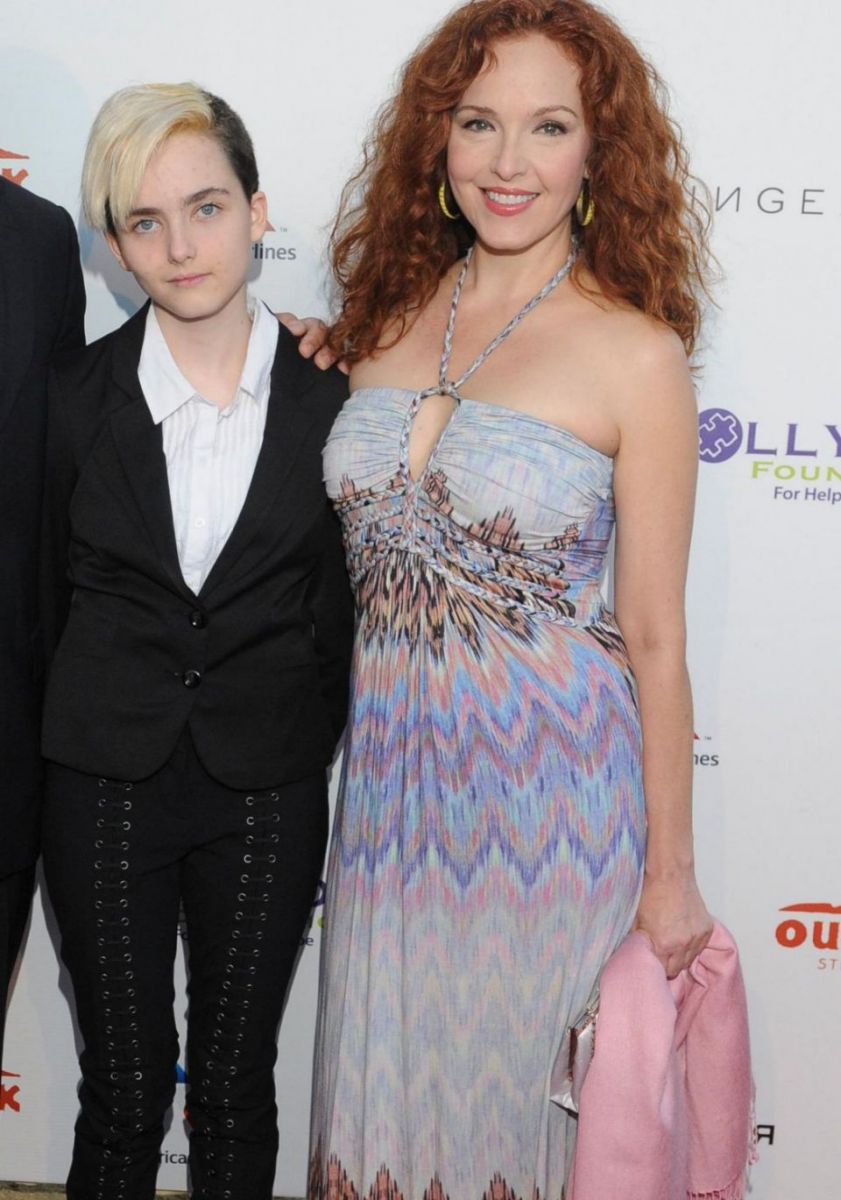 Stella Ritter as Noah Lee Ritter with her mother, Amy Yasbeck (Photo: lipstickalley.com)
Stella is not the only celebrity kid that has transitioned gender. American advocate Chasity Bono also changed his sexuality into a boy. Chasity, professionally known as Chaz Bono, legally changed his gender and name in May 2010. He also becomes the openly transgender man to emerge on the 13th season of the US version of Dancing with the Stars.
Stella Ritter Net Worth
Stella Ritter is an actress and a composer. She is best known for work in The Namazu, This Is My Friend, and Hannah Lost Her Smile.   
Do Not Miss: James Maby Wiki, Net Worth, Age
Through her work, she is estimated to have accumulated a net worth of thousands of dollars, while her mother, Amy Yasbeck, has a net worth of $16 million.
Short Bio
Stella Ritter was born on 1998 in the United States of America. She celebrates her birthday on 11 September and currently ages 22.
She stands at the height of 5' 5" and possesses white ethnicity.