Everybody has a story, but this man started a mission to publish those unheard stories of ordinary people to the people sitting in front of their TV desks. Steve Hartman is the CBS correspondent who is known for CBS series "Everybody Has a Story" which has more than 123 stories to its credit and many awards. Steve is a happily married with Andrea and has three kids.
Career and Professional Life:
The prodigy of Bowling Green State University has a degree in broadcast journalism. He started working as a general assignment reporter and intern at WTOL. After his three years stay in WTOL, he moved to KSTP and then to WABC-TV.
He began hosting "The Stevening News" for KCBS-TV. Before becoming a full-time correspondent for CBS, he served as "Coast to Coast" and "Public Eye with Bryant Gumbel" correspondent. He became a household name when he featured in series called "Everybody Has a Story" which produced 123 stories after its inauguration in 1998.
He is now the correspondent for "On The Road, with Hartman" for CBS Evening News with Scott Pelley. He is the recipient of Edward R. Murrow Award and won Best Writing on three separate occasions.
Steve's Salary and Net Worth:
The award-winning correspondent is known for his simple deliverance of the stories which leaves a complex thought behind. His excellence towards his field has earned him massive praise and reputation. The veteran correspondent is entitled to a handsome salary from the CBS which is yet to reveal. But analyzing his long career and a hefty fortune, he probably enjoys net worth in millions.
Happily Married with Andrea!
The star is vocal about his family life and reveals almost everything about his married life. He is married to wife, Andrea Hartman.
Steve and Andrea is the parent to three adorable children, two sons, and a daughter. Steve shares a lovely bond with his family. Steve featured his sons, George, 9 and Emmett in a story about the influence of country music on kids.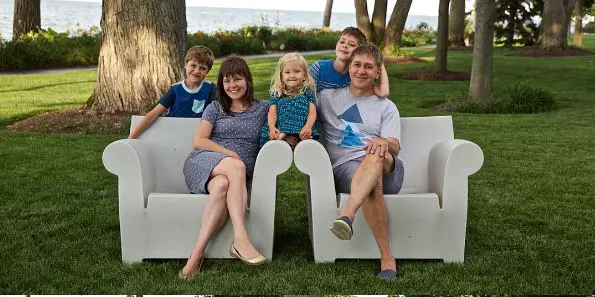 Caption: Steve and his family on 8th August 2017
Source: Instagram
Recently on 9th August, the family posed for a photo shoot. The adorable family was on vacation during the shoot and also posted some of their fun moments.
On 14th August 2017, Steve confessed through a story and said that he is weed addict. He also mentioned that he does these things only after his kids go to bed and even mentioned that Leafy Goldenrod, Mugwort, and Canada Thistle are some of his favorites. Speaking about his addiction, his wife Andrea said,
"He goes out at 7:00 at night and weeds until dark, I mean sometimes he's out there past dark."
In spite of his obsession, he shares a strong bond with family and wife which prove that the divorce is on the cards for Steve and Andrea at least for now.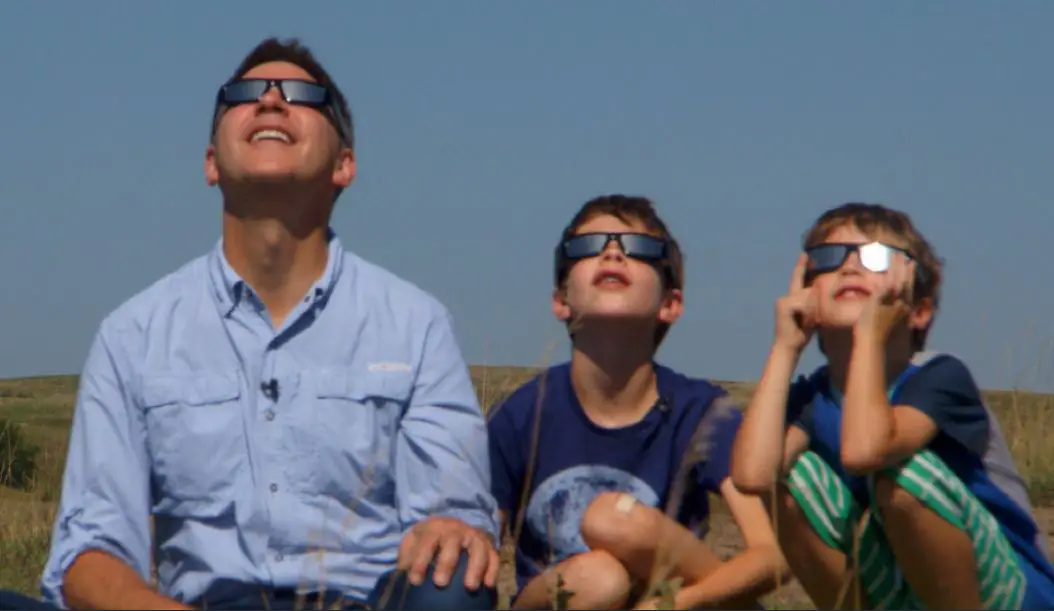 Caption: Steve and sons, George (center) and Emmett (right)
Source: Instagram
On 25th August 2017, Steve published a story, "A father's view when the heavens align for the eclipse." In the story, he mentioned that his son, George has autism, and labeled it one of the many blessings he has. George is into astrophysics since early childhood and often gives lectures to other Hartmans.
A Short Bio of Steve and His Family:
Steve Hartman was born as one of three Hartman brothers in Toledo, Ohio. He stepped into this world with the birth name Stephen Robert Hartman on 14th April 1963 which makes his age 54. As per wiki sources, he was born to father, George Hartman and has two brothers in the family named Joe and Mike. Belonging to the white ethnic background, he is American correspondent. He stands formidably at a decent height and possesses a healthy physique.