The intensified mosaic with one's sweetheart along with the millions of tiny moments will bequeath one towards the destiny of love and grace.
Sunshine Kiki Brown built numerous specialized moments with her Hollywood star husband, Clayne Crawford, and is bestowing a happy married life after a failed marriage in the past. She is a shoe designer and has specialized in footwear. 
What Is Sunshine Kiki Brown's Net Worth?
Sunshine Kiki is successful in her professional life as a shoe designer. She might be assembling a lucrative income by designing various shows, but the exact figure of her net worth has remained inside a closed box.
As for her husband Clayne Crawford, he has a net worth of $ 4 million as an American actor. The Alabama native has mustered revenues from TV series like Lethal Weapon, Rectify, The Glades, and more.
The Critics Choice TV Award-nominated actor has also accumulated fortunes from over three dozens of movies including The Great Raid, The Perfect Host, Convergence, and Spectral.
Husband Wishes Birthday To Her And Children, Daughter From Previous Marriage
Shoe designer Sunshine Kiki Brown, 37, and American actor Clayne Crawford, 40, are married since 2004.
During her 36th birthday on 14 December 2017, her husband shared their photo and wished her 'Happy Birthday,' stating her as his 'special lady.' The Rectify actor expressed his love and added that he would get lost without his wife.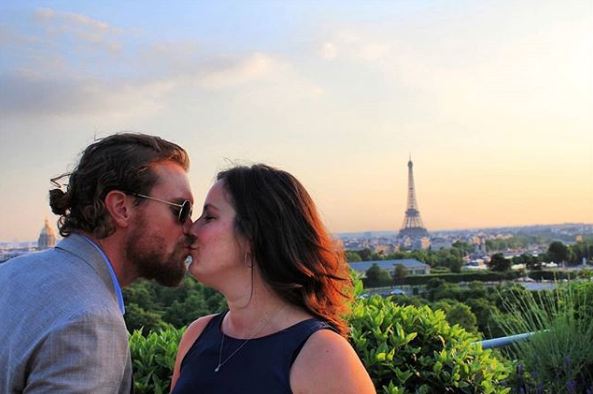 Clayne Crawford wishes his wife, Sunshine Kiki Brown on her 36th birthday on 14 December 2017 (Photo: Instagram)
Together, the couple has two children, Joey Crawford and Colt Crawford. Their son, Colt has appeared in the 2017 science fiction film, Tinker along with his father, Clayne. Colt landed a role of Kai whereas Clayne portrayed the character of Grady Lee Jr. The father-and-son duo arrived at the Crawford farm in Clay, Alabama during the filming of the KoCreo Productions movie.
The Hollywood actor has also gushed about his son on Instagram. During Colt's birthday on 27 January 2018, he shared a photo of his son and wished 'Happy Birthday, Son.'
Sunshine also has a daughter from her previous marriage. Her daughter's name is Abby. The details of Sunshine's first marriage is something that they prefer to keep private. 
Abby was born in the year 1998. Her husband is sharing an incredible bond with his stepdaughter. During Abby's 20th birthday on 25 March 2018, the Convergence actor proudly shared the photo of his stepdaughter and said that his baby girl is no longer a baby. He also wished 'Happy 20th Birthday' to Abby on Instagram.
Her husband, Clayne was also reportedly engaged to American actress, Sunny Mabrey in 2002. However, the Hollywood duo decided not to continue their relationship. Two years after his engagement, the Lethal Weapon actor married Sunshine Kiki.
Sunshine and Clayne are rejoicing their 14 years of togetherness. The Crawford family resides in Clayne's hometown in Clay, Alabama when they are not in Hollywood. The couple owns a farm in Alabama and stays with their three kids Joey, Colt, and Abby.
Short Bio
Sunshine Kiki Brown was born in 1980 in Houston, Texas, and has her birthday on 14 December. She likes the musical group, Scorching Winter and also her husband's movie Convergence.
Sunshine is a few inches shorter than her husband, Clayne Crawford, who stands tall at the height of 1.791 m (5' 10 ½"). She carries American nationality and posses a birth sign as Sagittarius, as per wiki.