It is said that there's a woman behind the success of every man; however, in the life of actress Taissa, it is her sister Vera Farmiga behind her every success. Vera recognized the talent of Taissa and approached her to be an actress while Taissa herself was clueless about her talent.
American actress Taissa Farmiga is popularly known for her roles in the films Mindscape, Rules Don't Apply, In a Valley of Violence including Higher Ground. She was guided and coached during all her ventures by her Oscar-nominated sister Vera Farmiga, who is not only an actress and director but also a godmother to her younger sister Taissa.
Is Taissa Farmiga Dating? Her Boyfriend!
Taissa Farmiga's love circle embraces her relationship with boyfriend Hadley Klein. Hadley Klein is a director, writer, and editor as well as a producer who is best known for his contribution to Terminator: The Sarah Connor Chronicles, Good Morning Rabbit, and Any Tom, Duck, or Harry in 2015.
The duo, who have not gushed the details about their love initiation, has been in a relationship since 2014, as per her Instagram post. Since then, their blossoming romances with fragrances of their intimacy has been all over their social media posts.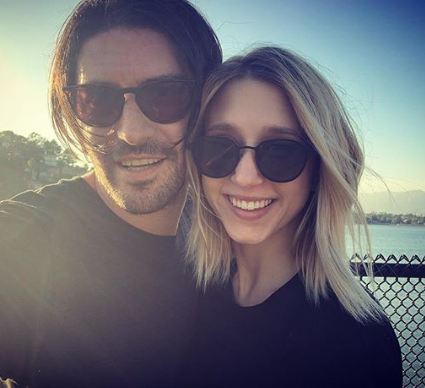 Taissa Farmiga with her boyfriend, Hadley Klein (Photo: Instagram) 
Meanwhile, in 2016, Taissa was misunderstood as a girlfriend of her on-screen partner Evan Peters. Although the news was never the fact since Taissa was dating Hadley back then too and also Evan was hooking up with his then-girlfriend Emma. It was their fans from Murder House and Coven who wanted to see them together in real life too and hence were illusioned to pretend them as real-life partners.
Regardless of the facts, Taissa still savors a warm and vivid relationship with her boyfriend- somewhat the couple's Instagram post says. Hadley's couple goal post on 9 August 2019 indeed signifies that they are having a wonderful moment at the time.
Net Worth
The actress made a debut in 2011 from her sister Vera's directional film Higher Ground through which she earned quite good recognition. Later she further enhanced her identity through the TV series American Horror Story from 2011 to 2014. In between the series, in 2013, she also appeared in the movies The Bling Ring, At Middleton, Jamasy Boy, and Mindscape. Again, she re-appeared in the films six years, The Final Girls and in Wicked City in 2015.
The Mule and The Nun are her latest films.
After all these major hits films and shows, she has been earning a good reputation and also is making good money. Her net worth holds a total sum of about $1.5 million. Also, she has recently bought a house in 2019, worth of $1.375 million in Los Feliz.
Siblings Info: Sister
Tiassa is so lucky to have been born as the youngest among the seven siblings sisters; Alexander, Laryssa, Nadia, Stephan, Vera, and Victor. 
Being the young amongst all, she has been kept in the shadow, guided and protected by all of her elder siblings. Among six, her sister Vera is an Oscar-nominated actress and the one who persuades Taissa towards acting. It is her directorial movie through which Tiessa stepped in the world of media and became a public figure.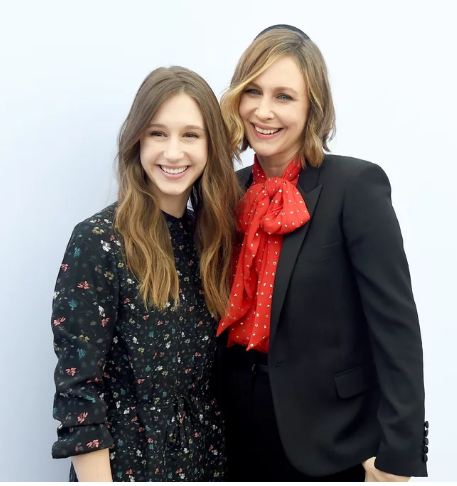 Siblings: Tiessa (on the left) and her actress sister Amy Farmiga. (Source: Popsugar.com)
However, in spite of being the two popular figures of a single-family, the information regarding the other members is yet to precisely reveal.
Wiki
As of 2019, Tessa's age is 25 years according to her birth date 17 August 1994. She was born in Readington Township, the USA as the youngest child of her parents, Father Mykhailo Farmiga and mother Luba Farmiga.
Taissa's father used to work as a systems analyst while her mom was employed as a school teacher.
For her education, she was homeschooled after her fourth grade. 
You may like: Joanna Gaines Bio, Age, Nationality, Siblings, Parents
Now, Tiassa is a renowned actress from white ethnicity whose body measurements hold the average height around 5'6" and weight of 54 kgs.