Tanika Ray is known for her appearance on FOX series Living Single. The famous American celeb is also recognized for hosting Soap Center. She is also a professional dancer who has performed with numerous notable musicians including Backstreet Boys, Will Smith, Aaliyah, and Brandy Norwood. 
How Much Is Tanika's Net Worth?
Tanika Ray, 46, has gathered an estimated net worth of $3 million. She has mostly derived her fortunes from her career as an American actress and a television personality. Her expertise of more than two decades in the entertainment industry has helped her gain a status of a renowned celebrity. She has appeared over two dozens of TV series and reality shows.
She is currently expanding her wealth working for the American syndicated television newsmagazine, Extra, covering celebrities and events. Tanika first appeared in the newsmagazine in 2004 and worked for five years. She later rejoined Extra in 2017 and worked as a host. She is also emerging as the host of HSN Trendsetter. Likewise, she is also active as a host for HGTV'D.  
Is Tanika Ray Married?
Tanika Ray, on 26 March 2013, was seen talking about her relationship on Twitter. The actress sadly did not reveal about her former beau but said she broke up with him. Further, she added that she was encouraged by the show Real Housewives to take the bold decision. She was moved when she watched the show and found out that former American football player Kordell Stewart filed for divorce from American television personality Porsha Williams. 
Later in May 2014, she surprised all her fans by announcing that she was pregnant. She also revealed about her fiance and the father of the upcoming child. He was none other than TV producer P.Frank Williams.
Ray and her husband-to-be later celebrated their baby brunch along with various close friends, enjoying cocktails.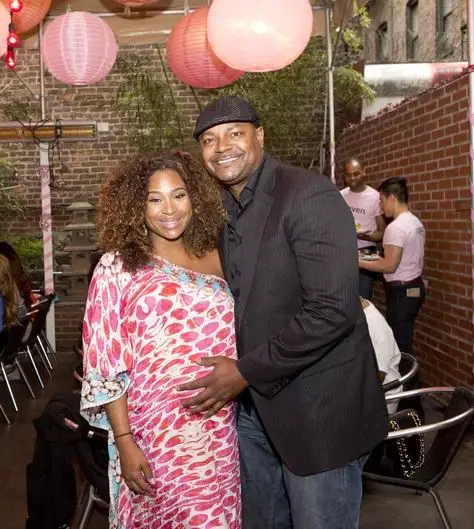 Pregnant Tanika Ray poses with her fiance P.Frank Williams during their baby brunch (Photo: www.essence.com)
Later, the actress remained tight-lipped about her relationship with Frank until on 12 April 2016 when she possibly hinted about the separation with her fiance P.Frank. 
In September 2017, it was confirmed that she had split with P.Frank when she revealed that she was raising her daughter as a single mother during an interview with Essence. She also said that she was committing herself towards her parental duty and raising her daughter, Nyla.
On 4 May 2018, she shared her 3-years-old cute daughter's photo on her Instagram.
Family Life
Her parents, Mr & Mrs. Ray have been married for more than four decades. She has shared her family photos on Instagram.
On 5 April 2018, she shared a childhood snap of her with her parents, on Instagram.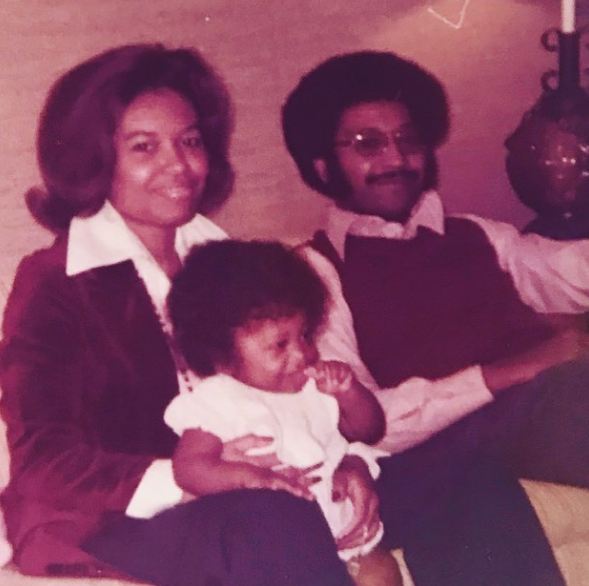 Young Tanika Ray with her father & mother (Photo: Instagram)
Tanika Ray grew up in Los Angeles, California with her family.
Short Bio
Tanika Ray was born on 25 January 1972 in Washington, District of Columbia. She has the height of 1.67 m (5"6") and belongs to American nationality. She studied theatre at the New York University. As per wiki, she has flaunted various hairstyles including The Big Chop; Messy Chic; Copper Queen; Shady Dame; and Strand Star from 2002 to 2011,