Toni Braxton is multiple award-winning souls and R&B singer, who has sold over 66 million records throughout her career, making her an icon in the musical industry. She has collaborated with some of the biggest names in the industry and her illustrious career has seen her rise to the very top of the pile.
The Maryland native, who began singing from an early age, gained notoriety in the early 1990s. From there on, Braxton's career took off and reached heights she would have never imagined.
Engaged & Married; Failed Relationship!
Toni Braxton is no stranger to being on the front page. An icon in the musical industry, Braxton is considered to be the Queen of R&B. Her illustrious career has seen her go through numerous ups and downs in her personal life, amongst which was her failed relationship.
Braxton was in a married relationship with Keri Lewis. The pair got married on 21 April 2001 in an intimate wedding ceremony surrounded by close friends and families. They even were blessed with two kids, sons Denim and Diezel.
However, after living twelve years together, Toni and Keri separated on 24 July 2013. After their divorce, she and her former husband still tried to make things work and kept dating for about two years. But they could not kick start their relationship yet again and called it quits amicably.
Read More: Jordyn Taylor Wiki, Parents, Net Worth
Afterward, Braxton dated a couple of men throughout the years, among which her relationship with hip-hop star Birdman was close. Toni, who had known Birdman for about 17 years before their relationship, were an item and supposed to be dating. After several speculations, the pair made their relationship official after appearing together at the 2016 BET Awards.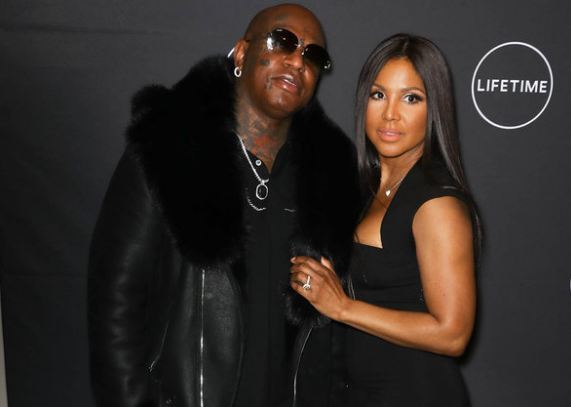 A throwback picture of Toni with her former fiance Birdman. (Photo: Billboard.com)
On February 2018. Toni got engaged with her beau after Birdman proposed her with a $5 million engagement ring. There were no doubt excited about the next chapter of her life.
But then things turned sideways. Nearly about a year after their engagement, Toni called off her engagement with her fiancé in January 2019, which they announced via Instagram. Birdman posted "It's over" in his Instagram story and deleted all pictures of Toni, whereas Toni wrote:
"Starting a new chapter isn't always an easy choice...but ALWAYS choose to be chosen. Cheers to a new year".
As for a reason, neither Birdman nor Toni has come forward to speak about the issue.
Parents' Supports On Career; Net Worth And More!
Toni Braxton is an icon when it comes to R&B. For the past 25 more years, Braxton has captured the hearts of millions around the world through her soulful singing. But things were not as easy as people would expect.
Having birth in strict and very religious background family, initially, she was not allowed to engage in any sort of popular culture. During her childhood, she and her sisters started singing at her father's church. Later, their parents eased their family rule and allowed them to follow their dreams.
Since childhood, music was something closer to Toni's heart. Having initiation of singing career at her father's church, she soon managed to make a name for herself in the big stage. In 1993, R&B singer released her self titled album called Toni Braxton which was a significant breakthrough for her career. The album sold over 8 million copies.
Following the success of her first album, Toni released her second album in 1996. Her work on the album even let her won her two Grammys. From there on she went on to release four more albums which in total sold over 66 million copies.
You Might Enjoy: Charlie Weber Wife, Daughter, Girlfriend
Braxton's illustrious career has helped her amass a massive net worth to her name. As of 2019, she has a net worth of about $10 million to her name.
However, she filed for bankruptcy twice in her career. The first filing came in 1998 when she got in a contractual feud with her recording label Arista Records. She claimed she was not given the deserving share from her record sales. The second filing came in 2010 in which case she owed about $50 million in debt. However, she managed to procure some hefty loss to manage her finance and as of now has a net worth of $10 million.
Age And Measurements
Possessing African-American ethnicity, Toni Braxton was born in 1967 in Severn, Maryland to parents Michael Conrad Braxton Sr and Evelyn Braxton. She celebrates her birthday on the 7th of October and currently of age 51.
In her family, her father is a Methodist, Clergyman and Power Company Worker whereas her mother is a former opera singer and Cosmetologist. She has four siblings sisters, Traci, Towanda, Trina, and Tamar.
Interesting: Gaius Charles Girlfriend, Gay, Net Worth
Inspecting into her body measurements, she has a height of 5' 2" (1.57 meters) and a weight of 55 kgs. As for her education, she attended Glen Burnie High School.