Famous actor and model Trevor Donovan, who was portrayed as the player 'Teddy Montgomery' on the CW television shows '90210', revealed that his role helped him get more girls. 
Acting Career
Trevor started off with a minor role in '90210' and eventually became the show's regular cast after gaining viewer's likings. In an interview with Life & Style, he said that girls were attracted to him in real life because they wanted to 'change' him. 
It's been good for me. Girls want to challenge it. They kind of assume I'm (gay in real life) and try to change me back. Of course, I let them!
Since then, Donovan has worked on several hallmark movies and TV series like- Marry Me At Christmas, Runaway Romance, USS Christmas, Savages, Melissa & Joey, etc. 
What is Trevor Donovan's Net Worth? 
Model and actor Trevor have a net worth of approximately $10 million. Like other actors and models, his endorsement deals and advertisements adds to his net worth. According to salary.com, the average salary of an actor falls between $47,612 to $70,544. 
Is Trevor Donovan Married? 
Donovan has not married yet. However, he has been linked with several media personalities in the past. Trevor dated Sonia Rockwell- actress and producer, from 2006-2009, and neither of them touched on any topic regarding their split. 
In 2014, Trevor was linked with Kerry Kennedy- niece of John F. Kennedy. The two met and became close after Donovan volunteered in the RFK Center for Justice and Human Rights. Because of their close relationships, rumors regarding the pair dating started to surface. People often viewed their rumored relationships as Kerry was 19 years older than Donovan. 
While speaking to Mail Online, a Kennedy family referred to Kerry and Donovan as soul mates:
Trevor and Kerry are extremely low-key and discreet. But there is great affection between them. They are soul mates and have the same passion for social justice, outdoor sports, and animals.
However, Trevor has only referred to Kennedy as his friend. 
Similarly, in July 2017, Donovan was linked with Michael Jackson's daughter Paris Jackson after they were spotted holding hands in public. 
Jackson took to Twitter, stating that holding hands was a normal thing which doesn't indicate a romantic relationship. A representative for Donovan confirmed the friendship between the pair to Just Jared Jr.
They are just friends. Both are big animal lovers and advocates and are working on a 'Be Pawsome, Adopt!' campaign for local L.A. shelters… They are friends who want to help the helpless.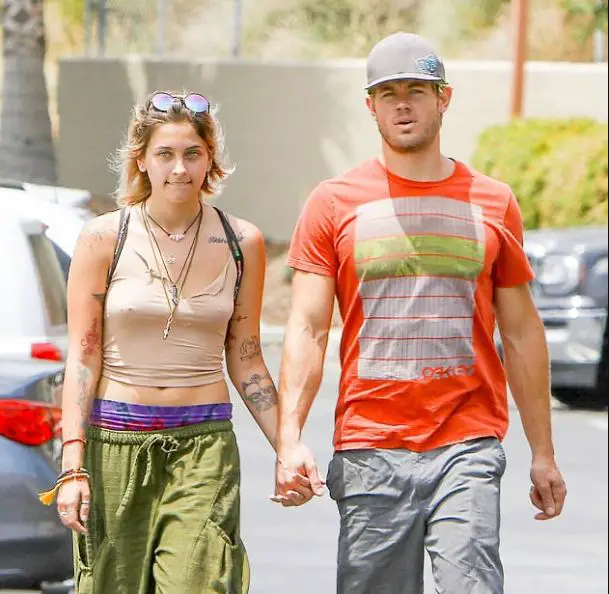 Trevor Donovan with Paris Jackson (Source: dailymail.com)
Short Bio
Trevor was born in California, U.S., on October 11, 1978. He grew up with his younger brother Jake Donovan in Mammoth Lakes, California. According to IMDb, Donovan was part of the US teen ski team, and apart from sports, he was also involved in music. He has three pets named  Tito, Shadow, and Chance. Trevor has a height of over 6 feet and 2 inches. 
Famous Hallmark actor Trevor is also an ambassador for Habitat for Humanity and Robert F. Kennedy Center for Justice & Human Rights. Also, he has partnered with Hallmark & the Ad Council for an anti-bullying program.