The name Tyler Alvarez needs no introduction for the Nickelodeon fans. He is among those few actors who has paved his success in the television industry at a very young age. Alvarez rose to prominence after appearing on the Nickelodeon series, 'Every Witch Way' in 2014.
Career and Net Worth:
Passionate about acting from an early age, Tayler Alvarez started taking acting courses at the age of ten. Among all his works, his role of Diego Rueda on the Nickelodeon show, 'Every Witch Way' (2014- 2015) brought a turnover in his career.
Apart from this, he had appeared on the Netflix series 'Orange Is the New Black' (2013) and feature films like 'Brothers in Arms' and 'The House That Jack Built'. He is also known for his works in 'American Vandal' (2017) and 'The Pretenders'.
Tyler is emerging as the popular TV actor in the entertainment industry. His career is running smooth and though he hasn't revealed much about his total income, we can suspect that he enjoys a splendid net worth and well-settled life.
Dating His Actor Girlfriend!
If you follow Tyler Alvarez on Instagram, you must have seen the glimpses of his romantic moments with sweetheart, Zoey Burger. Yes, Tyler is dating the aspiring actress for a while, and the images and captions from his social media posts explain the depth of their relationship.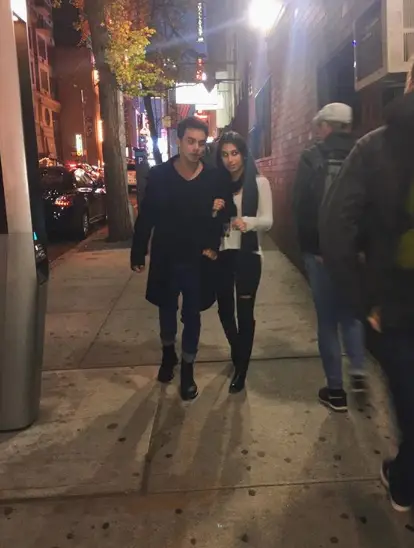 Caption: Tyler enjoying night out with Zoey, posted on November 27, 2016
Source: Instagram
Tayler and his girlfriend haven't received large media coverage for their budding affair, but their fun posts make it evident that the couple is head over heels in love. In October 2017, Tyler uploaded a sweet picture of Zoey kissing him on his neck and made the followers awe-stuck.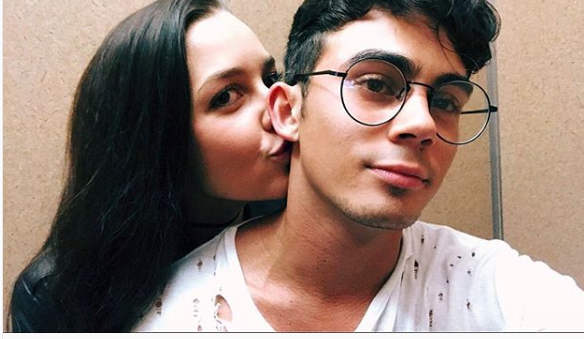 Caption : Tyler posting a snap with Zoey addressing her his love, posted on October 7, 2017
Source: Instagram 
His Family and Parents:
Tyler's father comes from first-generation Cuban- American whereas his mother is Puerto Rican. Tyler has an older brother named Nico. From his father, he has got two younger half-siblings named Alex and Brianna. He also has a younger half-sister named Sophia from his mother.
Short Bio and Wiki:
Tyler was born in 1997 in New York City, NY. He celebrates his birthday on October 25 and his birth sign is Scorpio. Tyler attended Fiorello H. Laguardia high school. He is fluent in English and Spanish. The actor of mixed ethnicity has an attractive height and slender physique.