Veronica Vega is a musical artist known for her single hit Wicked featuring American rapper, Pitbull. She was interested in music from the young age and got influenced by an array of Latin sound. She also starred in docu-soap franchise Love & Hip Hop: Miami alongside fellow musical artist Amara La Negra.
Met Pitbull At The Age Of 15; Celebrated His Birthday
Veronica Vega is pretty close to the American rapper Armando Christian Pérez, professionally known as Pitbull. She was at the age of 15 when she met the Timber rapper. Since then, the duo shares a good bonding. She even attended his birthday party and uploaded their photo on 16 January 2018 on her Instagram.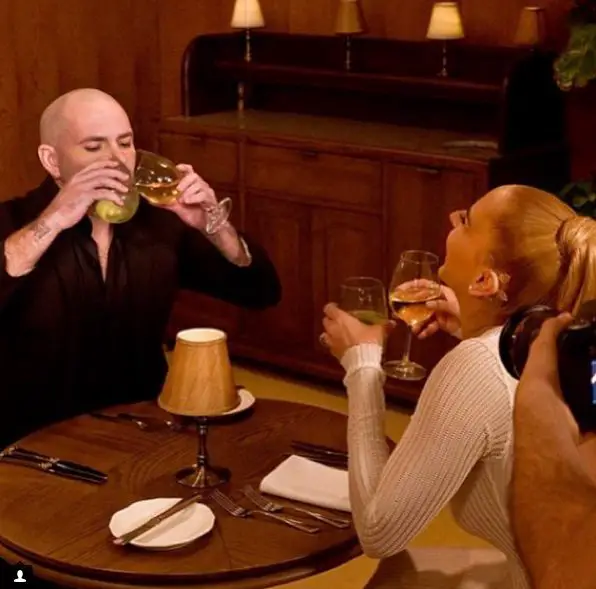 Veronica Vega celebrates the birthday of Amercian rapper Pitbull in a photo published on 16 January 2018 (Photo: Instagram)
The Florida native musical artist also expressed how she received guidance from him and said that the American rapper has made the world a better place.
The duo collaborated and made a hit song Wicked together during the beginning of Pitbull's career.
Agreed Dating Love & Miami Co-Star, Who Is Her Boyfriend?
During the sneak peek of Love & Hip Hop Miami, Veronica featured alongside co-stars Steph Lecor and Amara La Negra. Her co-star Amara was shocked after she heard that Veronica and Young Hollywood agreed to date each other. The musical artist was already annoyed with the Young Hollywood's flirtatious behavior, and on the top of that, she felt unamused after Veronica's agreement to have a date with him.
Young Hollywood previously commented regarding Amara's style, and Steph admitted that he owns Amara an apology. The Young Hollywood further stated he would only apologize to the multi-album record dealer lady if Veronica accepted his dating proposal.
Although the musical artist accepted Young Hollywood's proposal for a date, she is not actually in a relationship with him. She has only affirmed his one-time date over the apology to her friend and co-star Amara. He even received death threats from the followers after he commented saying Amara should straighten her afro so that she can be par with other stars like Beyonce.
Veronica has maintained a low-key life when it comes to her relationship. She once uploaded a video on Instagram on 7 September 2015 and joked that she got her boyfriend. She attended a party and described a cute little kid as her boyfriend and danced with him. As of June 2018, the musical artist is reportedly single.
Family Life: Cuban Father & Venezuelan Mother
Veronica's family consists of a Cuban immigrant father and Venezuelan mother who raised her in Hialeah, Florida. Her parents immigrated from Canada and Venezuela to the United States to make their lives better and had a pleasant opportunity. Her father and mother initially demanded the Latin-American performer to pursue her career to become a doctor.
At the age of 13, she firmly stood and said to her Venezuelan mother that she wants to seek the thing that she is convinced. And the musical artist now feels exultant that she has made her parents jubilant by persevering her musical career. She also has three female siblings in her family. Among her siblings, she is the oldest one. 
Short Bio
Veronica Vega was born in 1991 in Florida, southeasternmost U.S. state. She celebrates her birthday on 23 April and has a birth sign of Taurus. Veronica carries mixed ethnicity (Cuban, Venezuelan and probably Caucasian) of her parents and belongs to American nationality.
At the age of 13, the Latin-American performer began to sing professionally and earned a big recording contract at the age of 15. Veronica stands smaller than Pitbull who has a height of 1.7 m (5' 7''). As per wiki, she speaks both English and Spanish fluently.