Willow Palin is prominently known as a daughter of an American politician, Sarah Palin, and oil field production operator, Todd Palin. She had also collaborated with her father in the television show, Sarah Palin's Alaska (2010).
Here are some of the facts about Willow's current lifestyle and personal life in brief. 
Pregnant, Baby!
Willow Palin surprised her fans with a picture of her newly born twin daughters via Instagram on 18 November 2019. She and her husband Ricky Bailey donned their babies in pink polka dot onesies in a hospital beanies.
They named their twins as Banks, and Blaise.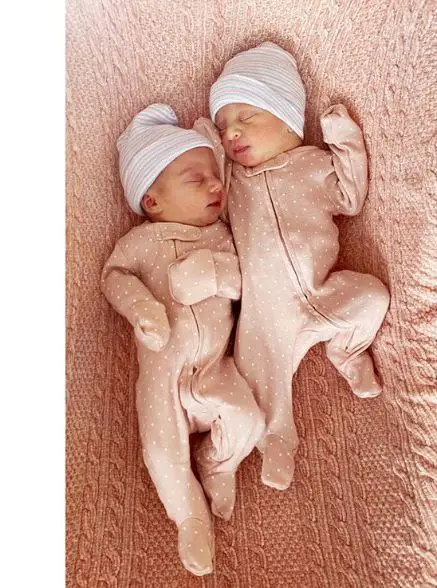 Willow Palin's newly born twin daughters (Photo: Willow's Instagram)
The news of Willow's delivery came after five months of her pregnancy announcement, which is a month before her due date. Back on 27 May 27, she announced that she was pregnant sharing a picture of the sonogram and a board with the text, 'and then there were four' on Instagram.
Currently, Willow and her spouse relish their romantic life to the fullest along with their newly born twin daughters.
Explore: Braun Strowman Wiki, Married, Wife, Girlfriend, Family, Tattoo
Engagement & Wedding Details
Willow Palin enjoyed a happy relationship for more than four years before she said 'Yes' to the marriage proposal of her boyfriend-turned-husband, Ricky, at New York City's Rockefeller Center in December 2017.
After nearly a year, Willow walked down the aisle with her husband on the 29th of September 2018 in Talkeetna, Alaska, the day after Willow's brother Tack was arrested by Alaska State Troopers.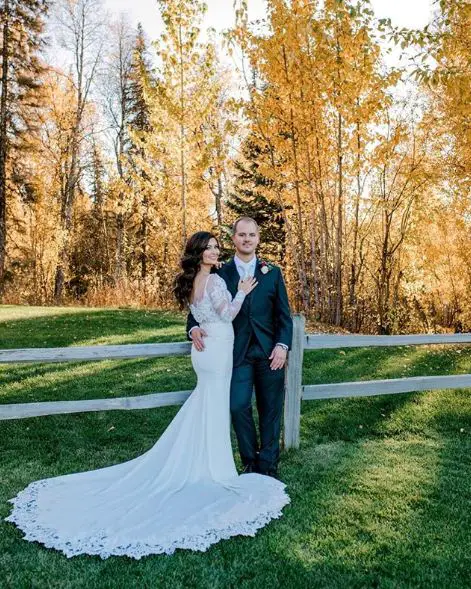 Willow Palin with her husband, Ricky during their marriage (Photo: Willow's Instagram) 
Being surrounded by the mutual love and support of cherished friends and family, the lovely duo cited the wedding vows to which her Willow's mother referred to the 'Happiest Day.'
How Much Is Willow's Net Worth?
Till the date, Willow has concealed her net worth and fortunes. However, she might have earned the income as a reality star.
She has appeared on several television shows, including Sarah Palin's Alaska (2010-2011), Bristol Palin: Life's a Tripp (2012), and also Celebrity Wife Swap (2013).
Family Life
Daughter of  Sarah Palin and Todd Palin, Willow Palin has four siblings, Track, Bristol, Piper, and Trig, in the family. Her mother, Sarah, is an American politician and a television pundit with an estimated net worth of $12 million and a salary of $1 million, as per celebritynetworth.com (2009). She was also the first woman to be elected as the governor of Alaska in 2006.
As for her father Todd, he serves as an oil field production operator through which he had garnered $12 million net worth in 2016 (Celebrity Net Worth). He is also an actor known for his works in The Detour (2016), Sarah Palin's Alaska (2010) and Entertainment Tonight (1981).