Zahn McClarnon is an actor who has worked in famous movies such as Halfway to Hell (2013), Bloodline (2013), Strike One (2014), and Neither Wolf Nor Dog (2016). He is a kind of actor who is known to many but rarely spoken of as he is mainly seen as a supporting actor in the movies and TV shows he plays.
The Native-American actor made headlines in November 2017 due to his head injury after hitting his head at home. The injury suspended the production of the show he was working on named WestWorld (2018).
Zahn McClarnon's Age, Height & Family Details
Zahn McClarnon stands at the height of five feet and six inches (1.68 meters).
Born on 24 October 1966 in Nebraska, Zahn is the son of Gerald McClarnon and LorettaMcClarnon. He has a mixed ethnicity of Polish, Irish, and English descent from his father, whereas Hunkpapa and Sihasapa Lakota Native American, German, some French from his mother. In the family, he also has a fraternal twin brother.
You Might Like:- Peter Gallagher Net Worth
Talking about his early life experience, Zahn openly has shared his story of a battle with drugs and alcohol and how he was addicted on and off for twenty years.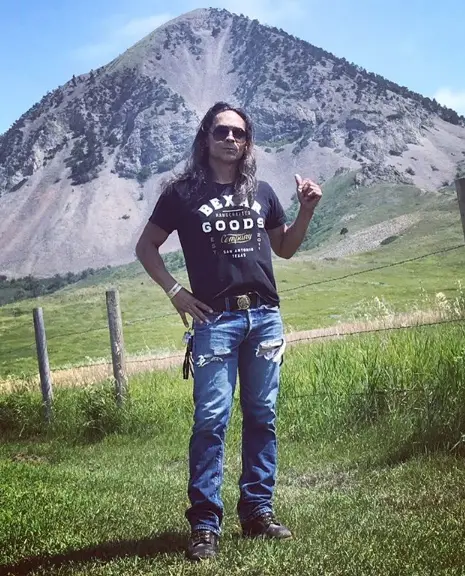 Zahn McClarnon at South Dakota on 20 November 2019 (Photo: Zahn McClarnon's Instagram)
Zahn discovered drugs and alcohol at an early age and had a very rough life in the beginning. He also believed the addictions he had were genetical as his mother was an alcoholic too.
With a zeal to rid himself of addiction, he took the AA 12-step program along with is sweat lodge ceremonies. Fortunately, he came clean and got into a happier state in life.
His Professional Life & Net Worth
Zahn moved to Los Angeles in1990 to pursue his career as an actor. He then first appeared on the screen via the role of a Hispanic kid in the TV show called Tequila and Bonetti in 1992.
During his early days in the film industry, he was seen with many guest roles in several TV series such as Baywatch (1992), Cooperstown (1993), In Living Color (1993), Murphy Brown (1993), Renegade (1994), and Thunder in Paradise (1994). 
He eventually climbed up to the bigger screens and worked on TV series such as Into the West (2005), The Shield (2004-2007), Ringer (2011-2012), Fargo (2015), Longmire (2012-2017), Westworld (2018), and The Son (2017).
Related To WestWorld:- Katja Herbers Husband, Net Worth, Family, Now
With more than 80 credits in movies and TV shows, Zahn must have a hefty net worth. However, Zahn has opted not to share his earnings with the outside world.
Is Zahn Married?
The supporting actor Zahn McClarnon has been very secretive about his private life. As such, no information about him being married or in a relationship is disclosed. So, it is not known as to if he has a wife or a partner.
Similarly, it is also not known if his sexuality is gay or straight.