Candy Ken is an Austrian-American rapper, influencer, and TikToker who came to the limelight after his funny videos went berserk all over TikTok. 
Ken started his rap career in 2014 and dropped his first EP Welcome To Candy Land in May 2015.
Candy Ken's Career
Jakob Kasimir Hellrigl, aka Candy Ken, studied photography and film design in Germany when he decided to drop out of college and try rapping in 2014. 
His flamboyant style of dressing and funny rapping helped him catch many eyes and go viral over platforms like TikTok and Instagram.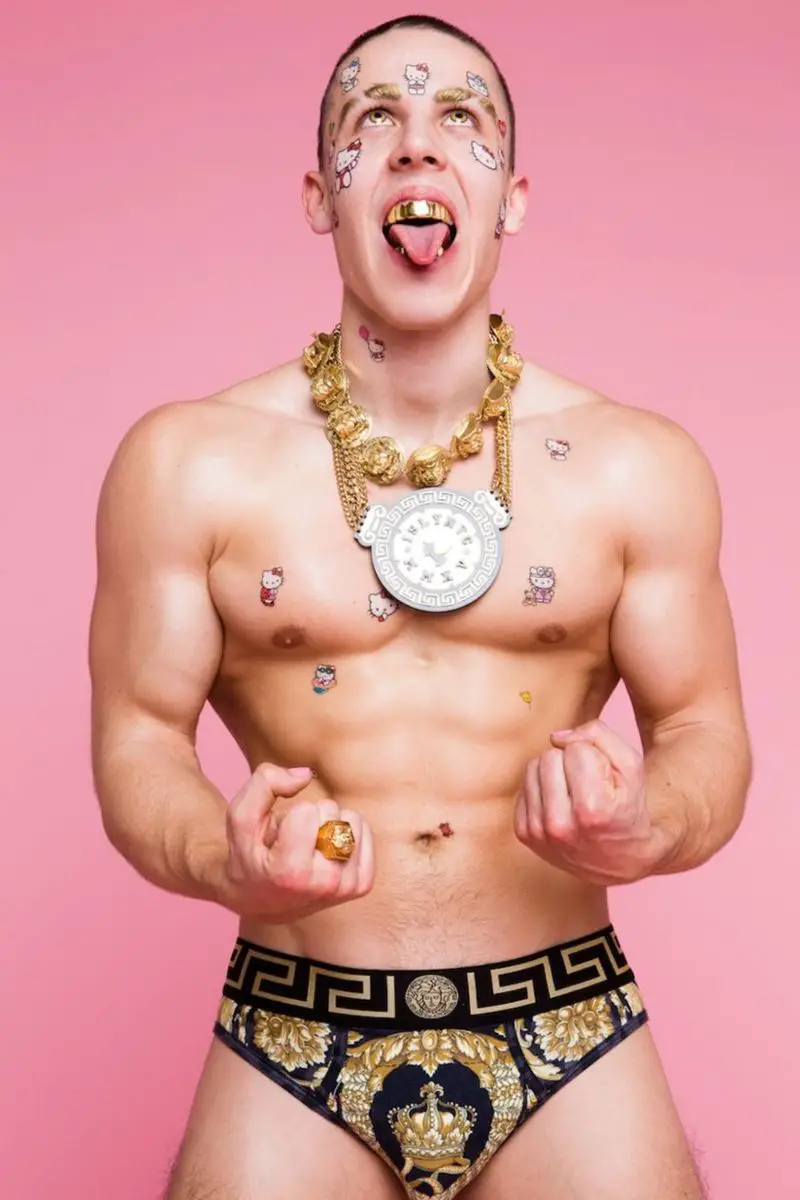 Candy Ken posing with his pieces of jewelry and Versace garment (Source: Paper Magazine)
Ken dropped extended plays like Welcome To Candy Land, Candy Ken Paradise, and Send Nudes, which further garnered more attention.
In addition, he began posting funny short videos and various parody-like music videos, which allowed him to build a unique and witty persona.
Fast forward to now, his career is slightly more based on Tiktok's audience as his Tik Tok account boasts over 14.5 million followers, and he posts fun videos daily. 
Net Worth
There is no doubt that Candy Ken, 29, is earning a significant fortune out of the attention he has caught. In addition, Ken promotes and endorses various brands through his Tiktok and Instagram accounts, which helps add up his net worth.
Also, he belongs to a well-to-do family, which helped him smooth up the path to his financial success.
His dad, Mr. Hellrigl, is a businessman by profession and made sure that his son got everything he needed to keep going along the career he chose.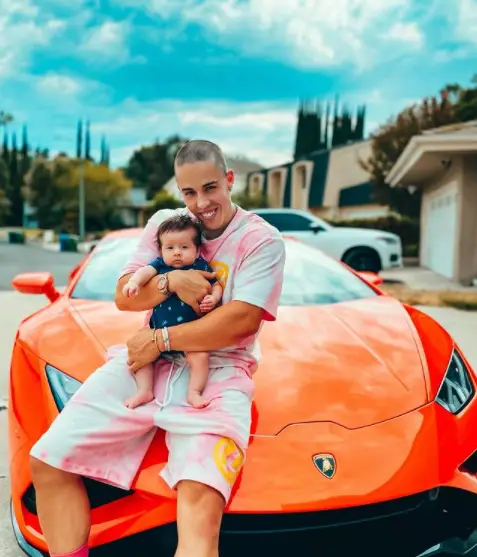 Ken posing in front of his Lamborghini with his baby boy (Source: Candy Ken's Instagram)
He leads a luxurious life with his family in Beverly Hills, California, and cruises in style in wheels like Tesla, Lamborghini, and Bentley.
As of 2021, Candy Ken continues residing amongst luxury and leading a blissful family life with his wife and newly born baby, enjoying a six-figure net worth.
Married Life
Candy Ken tied the marital knot with his girlfriend, Jo Stasy, who goes by the name of Baby J on social platforms. 
The duo got married in October 2020 and gave birth to a beautiful baby boy named Rodeo on May 28, 2021.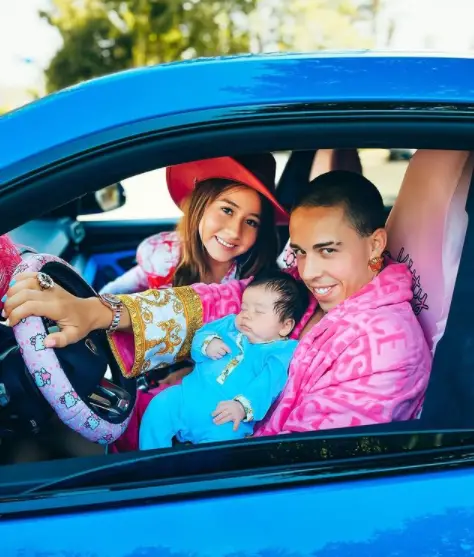 Candy Ken with his wife Baby J and their son (Source: Candy Ken's Instagram)
Ken's wife, Baby J, is also a social media influencer, and she has over 10 million followers on her TikTok account.
The duo continues sharing peals of laughter in and off the social media platforms while striving to become good parents to their newly born baby.