Ed Bassmaster is a famous self-built YouTuber who does comedy videos and pulls pranks on people to record their hilarious reactions. Unfortunately, this talent was hidden until Edwin Rodriguez decided to quit his 9 to 5 job and pursue YouTube full-time.
Edwin, a.k.a Ed Bassmaster, posted his first video in 2006, and since then, he has garnered more than 3 million subscribers on YouTube. Later, he launched his own CMT reality TV prank series, "The Ed Bassmaster Show," which premiered on April 14, 2016. 
How It All Started 
Ed Bassmaster was working for local mobile retailers when he stumbled over Youtube and started posting videos. Three years after continuously posting videos on Youtube, he decided to pursue it full-time after getting offered with YouTube partnership. 
Soon Ed decided to take a leap from YouTube and take his expertise to TV cable. He launched his show, "The Ed Bassmaster Show," in 2016, which featured different persona he created during his YouTube career, and in no time, the viral star's unique sense of humor was making people all across the world laugh.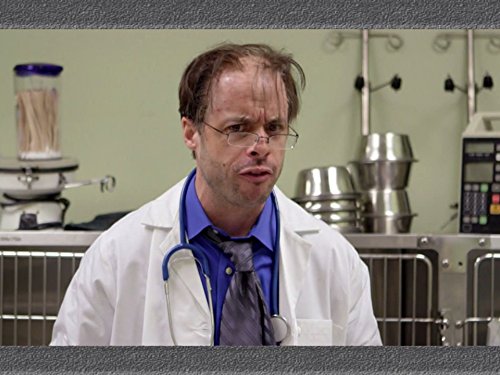 Ed Bassmaster portraying one of his characters (Source: amazon.com)
He feels blessed to have chosen YouTube as a full-time career and expressed how seriously he took it via his blog on his official website quoting,
"I don't know what made me decide to open an account and start making videos, but I did... Three years later I was doing it full time after being offered a You Tube partnership. That basically means you get paid through advertisers to make videos... I am truly grateful to all of my fans... My ultimate goal would be to work in TV or film. I am in the process of pitching my own TV show...
It turns out he made his dream come true as his TV show is still running, and his fans worldwide await every episode that airs.
What Is Ed Bassmaster's Net Worth? 
As of 2021, he earns a yearly average of around $6.5k to $104k from his YouTube channel. Bassmaster also performs all over the globe and travels on various tours and events, which adds up to his fortune.
In addition, he is leading a fulfilled lifestyle with his family and owns a net worth of more than a million dollars. 
Further, the viral star has strong support from a family, allowing him to maintain a lively professional career and a blissful and fulfilling personal life.
Bassmaster's Married Life
The hilarious comedian is a serious and responsible family man who has been married to Jen Bassmaster for more than 20 years. He is leading a happy family life in Philadelphia with his wife and three children. 
They have three sons named Jacob, Cam, and Keegan Rodriguez. Further, the pair also has a daughter named Macy from his previous relationship.
Ed's wife, Instagram, is filled with pictures of her kids, and she never falls short of showering her love all over her Instagram for her family. The duo loves to spend more private life at home than on vacations, as seen on their respective Instagram.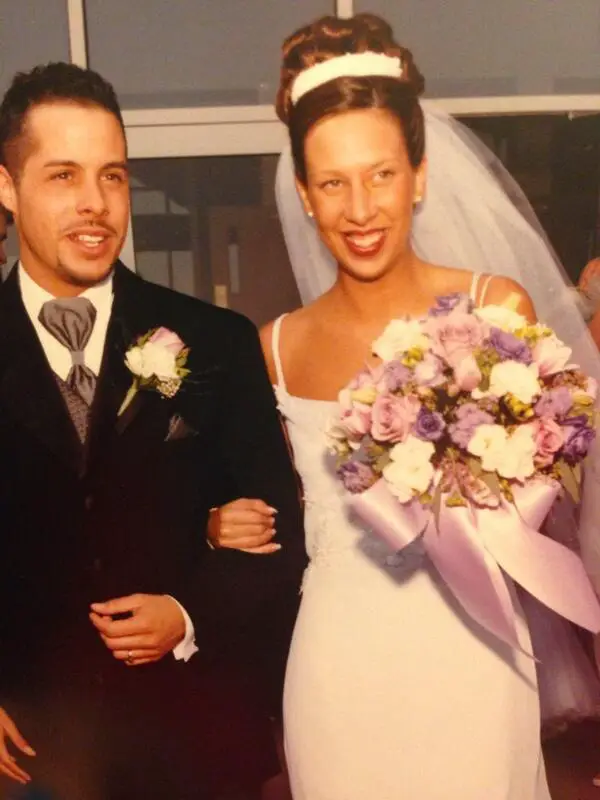 Ed Bassmaster and his wife in the bridal outfit, a picture from their marriage (Source: Instagram)
As the comedian is leading a fulfilling family life, his admirers never get enough of admiring his beautiful family. 
A Short Bio
Bassmaster was born on February 4, 1973, in Philadelphia, Pennsylvania. He is also a passionate fisherman and has been fishing since he was 6. His passion for fishing even drove him to compete in local tournaments.
After completing high school, he went to a community college rather than a university but still had no direction of his future whatsoever. Fast forward to the present, Ed's professional life is going smoothly. 
It is such an unbelievable and inspirational story to people who are not pre-decided about what they will do with their life, as Bassmaster's life shows that there is always something better waiting for you in the next stop of life.