Florida rapper John Gabbana is no new face to controversies. He was previously charged for drug abuse, possession of assault weapons, and narcotics, which took him into custody for two months in 2018. 
However, he grew deeper faith in Jesus while spending time in prison and claimed to be a different man than before, which led him to say that he would release gospel rap music. 
An example of which was seen during Lil Nas X's satan shoe controversy in 2021, where Gabanna called out Nas via Instagram to share his words of wisdom and continued,
"Now I don't know ya or know your situation, but I wanted to give you some advice Lil bro...Don't make a permanent decision in a temporary reality. Let that soak in."
Career Full Of Controversies
Coming straight out of Florida, the rapper first presented himself with the name Boonk Gang until 2018.
Later, he decided to change his name and further pursue his career with the name John Gabbana. 
Gabbana, then Boonk Gang, surfaced into the limelight with a very aggressive style of rapping that revolved around street life and guns.
His song titled Boonk Gang, released from the Worldstar HipHop's YouTube channel, has over 12 million views.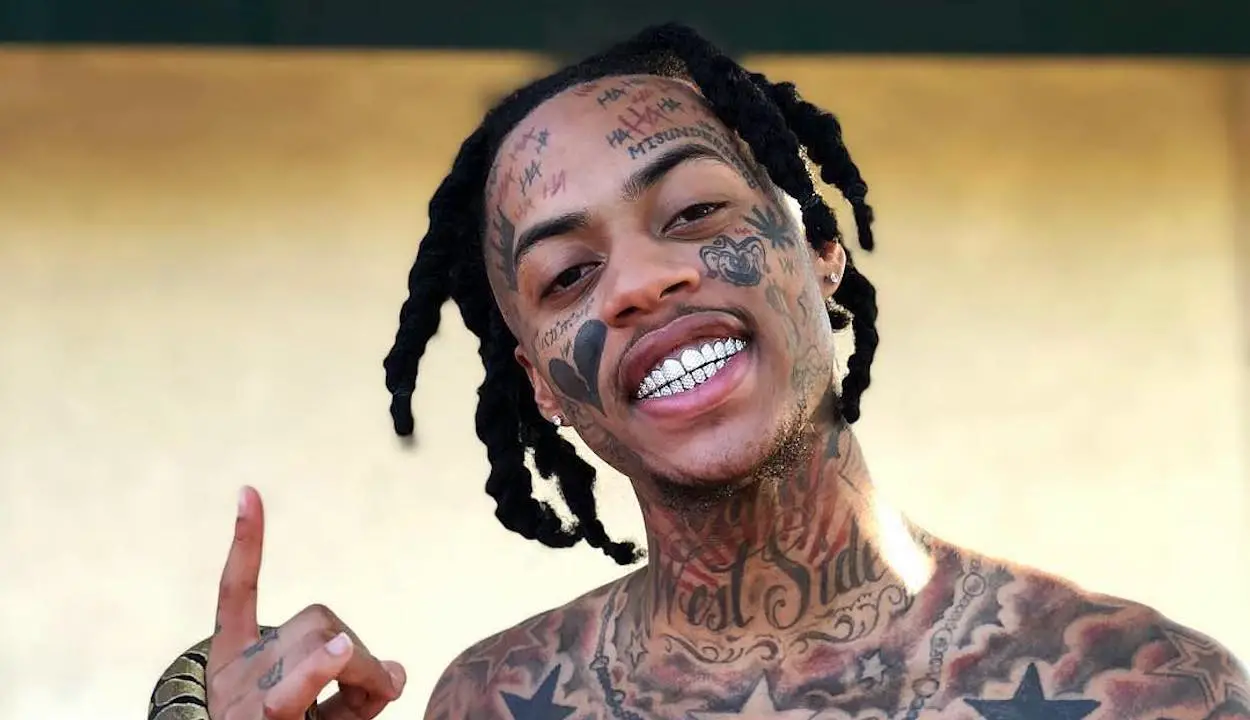 John Gabbana during his time as Boonk Gang (Source: Wallpaper Cave)
However, things started getting bumpy for him when he was arrested for burglary in Dunkin Donuts in 2017. Then, in 2018, things got even more complicated when the Calabasas rapper was taken into custody for assault weapons and narcotics charges. 
He was arrested from his home in the 3900 block of Ceanothus Place in Calabasas, which came into charge after the Sherrif's Information Bureau got intel on a man with possession of illegal items.
After issuing a search warrant for Gabbana's house, he was taken to the sheriff's Malibu station for further interrogation, which pleaded him guilty. Later the same day, he was released on bail of $35,000. 
John Is A Changed Man Now?
Despite his run-ins with law and series of controversies, Gabbana, 25, is a completely changed man now as he has started believing in god and releasing gospel rap music to convince his fans that the former Boonk Gang is now a changed man for real. 
As an inmate, John shared the story and narrated how his time in jail had benefitted him via a video. He continued,
"It was a humbling experience. Because.. learning about the power of Jesus and how humble he was with so much power, he had really made me humble myself. Knowing how much fame I had but how I carried myself. It wasn't how Jesus carried himself..."
Caption- John Gabbana shares the story about his change 
Net Worth & Earnings
John Robert Hill Jr., a.k.a Gabbana, earns a significant part of his income from the streams and revenue generated from his songs and albums. In addition, he has released songs all over streaming platforms like Amazon, Spotify, etc.
As of now, he owns one-third of a music group called YMG (Yahweh Music Group), which promotes love for God and is a mixture of good vibes and positivity. This group also seemingly earns a good amount of money as they are seen organizing giveaways of money. 
He often flexes bundles of dollar bills and icy ornaments via his Instagram. As of 2021, John Gabbana is well on his way to change with a six-figure net worth.