If you are a gaming maniac, especially Rocket League, then the US streamer and gaming content creator Jon Sandman is the name you can't miss. 
After becoming a full-time streamer in August 2014, Sandman has achieved massive popularity amongst gaming enthusiasts over the platforms like Twitch and YouTube. 
How Did Jon Get Into Streaming?
Before getting into gaming, Jon was an acting enthusiast and planned to pursue it as a career. However, it all changed when he came across the game called ARMA 3. 
The ARMA 3 gameplay where people used to act as per their roles was genuinely fascinating for Jon, and he started to act as a moderator in one of the ARMA 3's roleplay servers. 
While he worked as a moderator, he decided to record the interactions with poor roleplayers or cheaters. The community members later suggested that he should start streaming his gaming sessions to reach a wider community.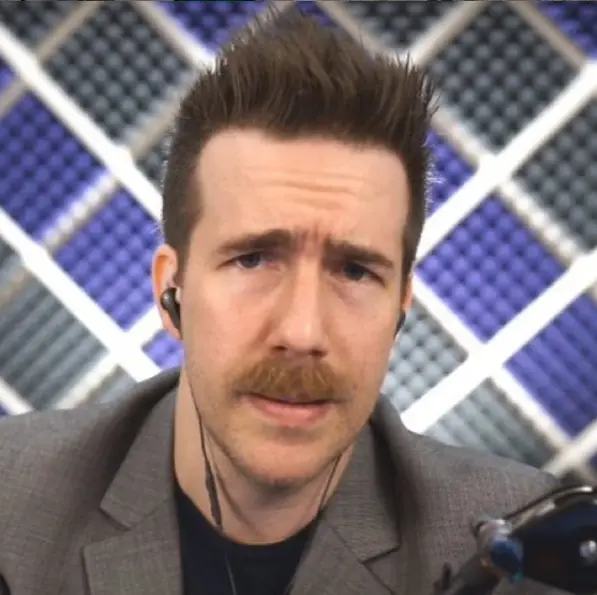 Jon Sandman, while hosting a competitive game (Source: Jon Sandman's Instagram)
In June 2014, Jon started streaming, and by August, he had enough audience to convince himself to pursue gaming content creation as a significant career. 
By that time, Jon was working as a food server in one of the local grill and bars, so it was a difficult decision to risk losing a job.
However, the audience who enjoyed his streams encouraged him to pursue streaming full-time, which later proved the best suggestion he received in his life. 
As of 2021, Sandman has a YouTube channel with over 1.4 million subscribers, and his twitch channel boasts over 400k followers.
He also has two other channels on YouTube named Jonsandman Plays and Jon Sandman Shorts. 
Net Worth & Lifestyle
Jon Sandman is earning a hefty amount of fortune from his streams as he streams four hours daily. Live chat in his streams is always stormed by super chats and donations from his fans. 
He also sells out his merchandise and also endorses various products like MVMT watches etc. 
Jon lives with his family in a house full of comforts and rides in his dream car, the Tesla Model S. 
The content creator in his 30s has massed a net worth of well over a million dollars, enabling him to fulfill his needs, wife, and children. 
Is Jon Sandman Married?
Jon, the streamer with a hilarious sense of humor, is married to his wife Theresa for more than four years. 
However, their dating history goes back to over a decade, and Jon took the pleasure to wish his better half on the occasion of their dating anniversary via his Instagram. 
The duo has been gifted with two kids, a son named Bryce and a daughter whose name remains under the wraps. 
Sandman resides happily with his family somewhere in California, and his fans can't stop adoring his beautiful family. 
A Short Bio
Jon Sandman was born on December 15, 1989. He was born and raised in California. Jon was passionate about acting when he was young and was planning on pursuing acting as a career. 
He was a struggling actor when he found a hobby in gaming. The Rocket League freak also shows immense love and respect towards his parents.  
Jon has featured his mother in his videos and shared a picture with his father. He stands at an average height of 5 feet and 7 inches. 
The aspiring streamer is continuously making efforts to entertain his fan base. As a result, his popularity will rocket up in the coming days as he has love from his fans and the blessings of his family.