Mariah Riddlesprigger is the owner of the clothing line, Sincerely Mariah, who came to the limelight after her relationship with an NBA star became public.
In February 2020, she gave birth to their son, which further strengthened their relationship in the public's eye.
Mariah Riddlesprigger's Dating Life 
Mariah is a proud clothing brand owner, blogger, and entrepreneur who has now been linked with the NBA star Giannis Antetokounmpo. 
The duo seems to be tightly knit together for a long time now and has been able to keep essential details of their relationship safe and sound in between themselves.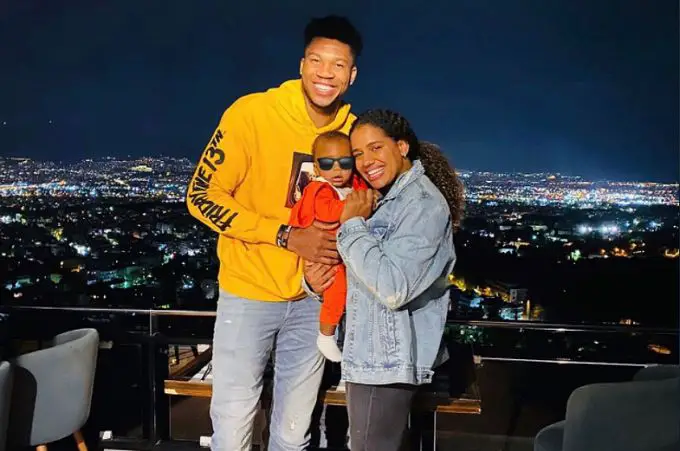 Mariah, along with her partner, Giannis, and son Liam (Source: SportingFree)
However, the couple does not seem to be married yet, but Riddlesprigger loves flaunting her cute family all over her social media. She often shares pictures of blissful moments spent with her partner and child, Liam Charles.
Despite announcing their child, the duo has decided not to disclose his face further because she does not want social media to affect her personal life negatively.
In recent few pictures which they have Instagrammed, they have made sure to cover their son's eye with a cool shades emoji.
Further, on May 13, 2021, Mariah took to her Instagram to announce their upcoming baby, #2.
Riddlesprigger is living her dream in real life as she is leading a professional life that is as prosperous as her personal life.
Career & Progression 
The Milwaukee-native, Mariah is a Rice University graduate who decided to give up on ongoing internship at Philadelphia 76ers to do something of her own.
With all the stress of being a new mother, she decided to launch her clothing brand that focuses on comfort and embracing individuality.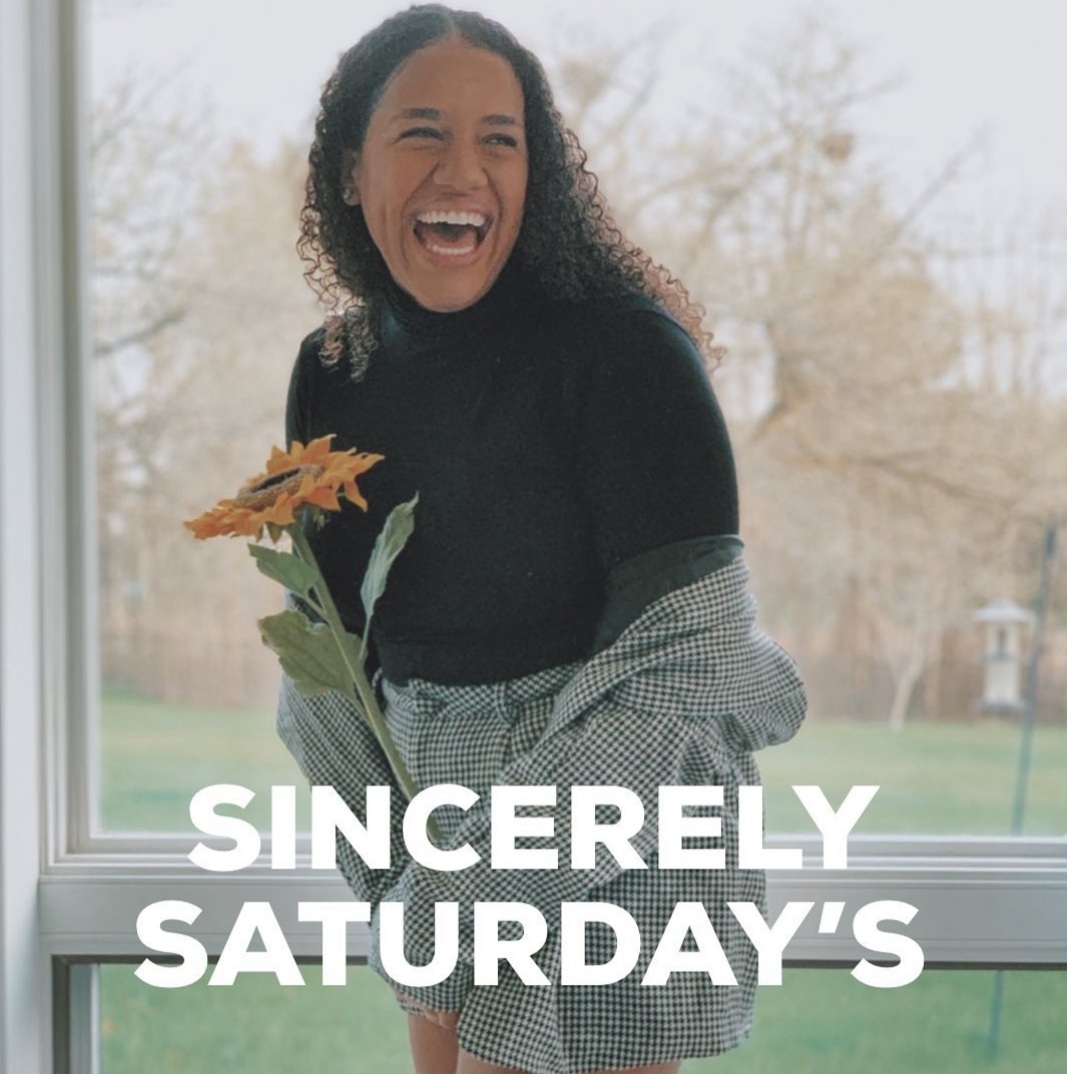 Mariah posing for her brand, Sincerely Mariah (Source: Mariah's Instagram)
Her minimalistic and comfortable approach to fashion made her business flourish, and as of now, her Instagram boasts over 90k followers.
The fashion fanatic also plans on posting a regular blog on her website as her homepage footnote says, "Blog Coming Soon."
Riddlesprigger's Net Worth
Mariah Riddlesprigger has established herself as a renowned seller and brand owner, which means that she has been earning a significant amount of fortune from her professional career.
She also boasts an impressive number of following in her social media, which allows her to make a fair sum from multiple brand endorsements and promotions.
Fast forward to now, she is making the most out of her career as a fashion influencer and brand proprietor, which has allowed her to garner a well-decorated six-figure net worth.
A Short Bio
The pioneer of Sincerely Mariah was born in 1992 in Fresno, California, USA. Mariah blows her birthday candles every year on September 17, which makes her a proud Virgo.
She stands at an impressive height of 5 feet 10 inches, which established her as a brilliant former volleyball player. 
Mariah's partner is not the only NBA star she is linked to, as her father, Pat Riddlesprigger, is also a former NBA star who played for Fresno State.
In an exclusive interview with TMJ4 Milwaukee, she expressed how her mother, Cathy Riddlesprigger, has been a massive source of inspiration for her.
Mariah solely believes on the statement, "We are all-uniquely made and undeniably worthy," which her mom mentioned a lot.