The native New Jersey comic Na'im Lynn is an aspiring comic who has made millions of stand-up geeks go crazy with his superb comic sense. Lynn worked as a physical therapist before he rose to fame as one of Kevin Hart's comedy crew members, The Plastic Cup Boyz. The comic made a booming noise in 2021 after giving his voice to the legendary Tom and Jerry character, Meathead. 
A Physician With Comic Dreams!
Despite having a great forte in comedy, Lynn initially tried his luck as a physical therapist and even worked in US Airways. Finally, in 2008 he decided to re-locate to L.A. in pursuit of his comic dreams. 
Lynn's career as a comedian took off when he was able to land a significant role in The Plastic Cup Boyz and started to perform the opening act for comedy star Kevin Hart. In one of Kevin's gigs, the renowned filmmaker Tyler Perry was captivated by Lynn's set, broadening his possibilities to hike to a higher comical stream. 
Perry's acknowledgment came to be a career-changing moment for Lynn. While expressing his dream-come-true moment, Lynn quoted, 
"It's a crazy story, I woke up one morning and had several direct messages on Instagram from two people who worked for TBS. They both wanted my phone number in order for casting to contact me. My phone rang about fifteen minutes later; I assumed it was someone from casting, but it was Tyler Perry. I was completely taken aback."
Na'im Lynn in one of his sets from The Plastic Cup Boyz. (Source: firstorderhistorians.com)
Lynn then starred as a significant character, Jeremy, in Tyler's TV series, Tyler Perry's Assisted Living.
"When you book a role as an actor, you increase your fan base, which helps you sell tickets as a standup comedian," said Lynn while describing how the TV series helped him garner his fanbase. 
Further, Lynn also starred in few other films and TV series like Kevin Hart's Guide To Black History, Funny As Hell, Shameless, Survivor's Remorse, and All Def Comedy. He also appeared in one of the episodes of The Arsenio Hall Show. The aspiring comic also got a chance to give his voice for Meathead in the legendary cartoon Tom And Jerry.
Na'im Lynn is considered the next big thing in the comedy world and performs in various houseful crowds worldwide. Also, he has been able to make his life as laughterful as his career. 
Lynn's Family Life
Although Lynn is surrounded by cameras all the time, he has made sure not to give any hints of his family details. However, he doesn't back away from sharing pictures and showing appreciation towards them on social media. 
On the occasion of mother's day 2021, the comedian took to Instagram and expressed his gratitude for all the mothers in his life. He wrote-  
"Happy Mother's Day to the mothers in my life. Bc of these queens, I'm able to raise a queen. I appreciate you all..." 
The series of photos in the Instagram post consisted of him alongside his wife and daughter, followed by pictures of his mother and grandmother.
His 'gram is full of pictures with his daughter, but it may come off as a surprise as the comedian also as a goddaughter. 
On March 22, 2021, Lynn shared a picture of his goddaughter holding his biological daughter and paired it with the caption- 
"Happy sweet sixteenth to my beautiful god daughter"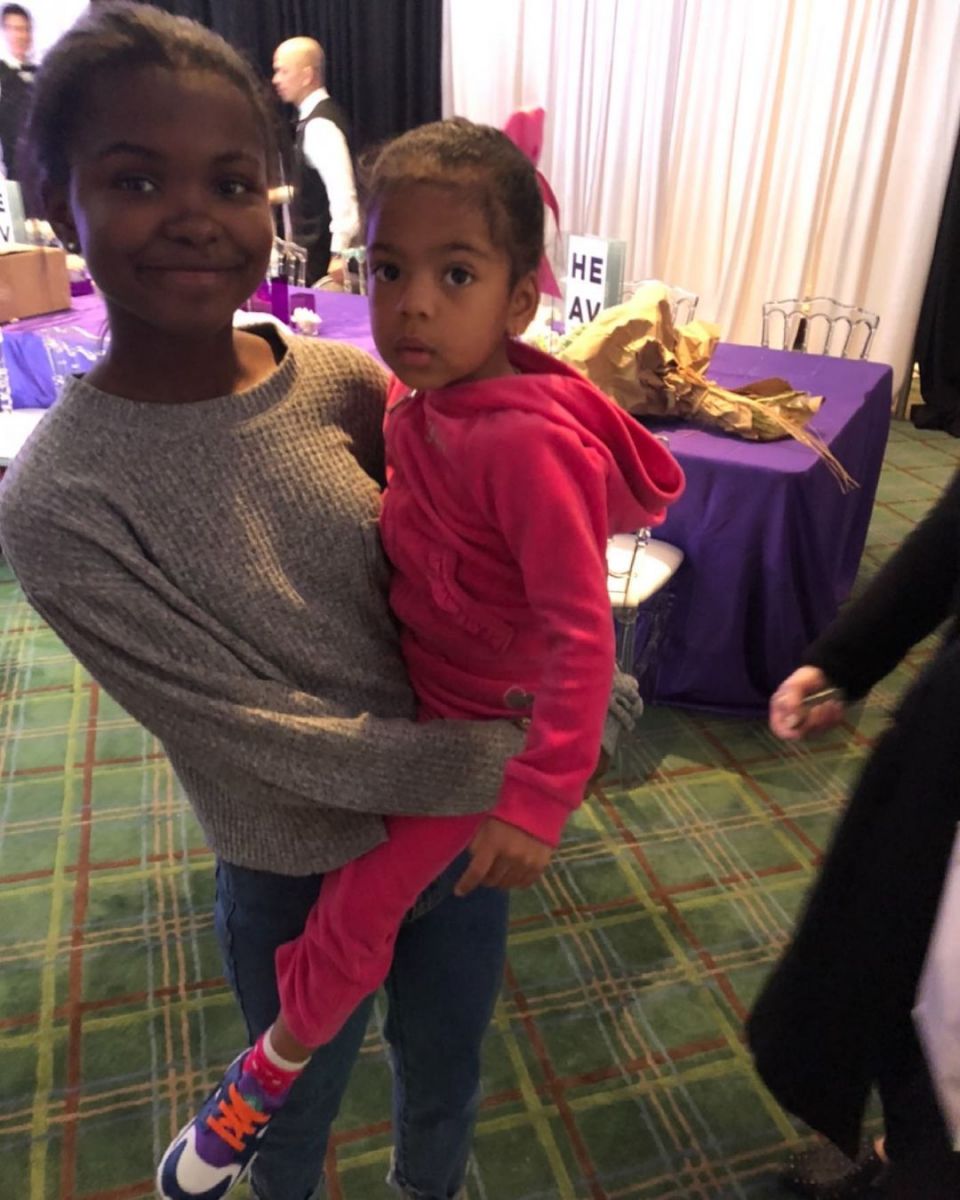 Lynn's goddaughter holding his biological daughter (Photo: Lynn's Instagram)
Looking at his social media, it's evident that the comedian adores his family and holds utmost respect for their privacy but his curious fans worldwide are in an eager wait for the identity revelation of his partner as she doesn't appear much on his socials. 
Net Worth Details
The one-third of, The Plastic Cup Boyz is living the best of his life and cruises in a Bentley. He also enjoys high-end luxuries and enjoys vacations on great beaches along with his family. Lynn often shares videos and pictures of enjoying quality time with his daughter amidst luxurious and cutesy house space.
All these amenities come for a hefty price which Lynn affords through the income from his fantastic comedy sets. The New Jersey native who took birth on March 15th, 1978, holds an impressive net worth of more than a million dollars.