Nick Digiovanni made a huge buzz during season 10 of the MasterChef, becoming the youngest finalist in the show's history. Digiovanni caught many eyes from the reality show and centered it on creating his own fan base through social media content.
In 2021, the aspiring chef made it to the Forbes: Top 30 Under 30, further magnifying his popularity and broadening his vision for the future.
Rise To Fame
In 2019, the 23-year-old boy stepped into the auditions of the MasterChef with the only goal to get the apron, but the universe had better things planned for him. The judges loved Digiovanni's Italian delicacy, handmade Lamb Raviolis, making him a proud recipient of the MasterChef apron. 
The aspiring cook began cooking at the age of eight to satisfy his cravings. When asked about his inspiration, he shares how amazed he used to be to see his grandmother and great-grandmother cooking in the kitchen.
Digiovanni grew more passionate with passing days and ultimately began working at a few of the local restaurants. He interned at the Michelin three-star restaurant of San Fransisco, Benu, and spent time in Cambridge's Waypoint's kitchen. 
Then at the age of 23, he decided to take his expertise to try out for MasterChef, Season 10. Nick impressed the judges Gordon Ramsay, Aarón Sanchez, and Joe Bastianich with his culinary arts throughout the show. 
In an interview with the Boston Magazine, Digiovanni expressed his gratefulness towards the show and his experience by quoting,
"My initial goal with MasterChef was just to get an apron, so once I did that I was happy about it. But then I set my sights on the top ten, and when I made it, that's when something flipped in my mind. I said, 'Wow, I might actually have a shot at winning this, and going really, really far with this.' I became so much more serious about the competition after that."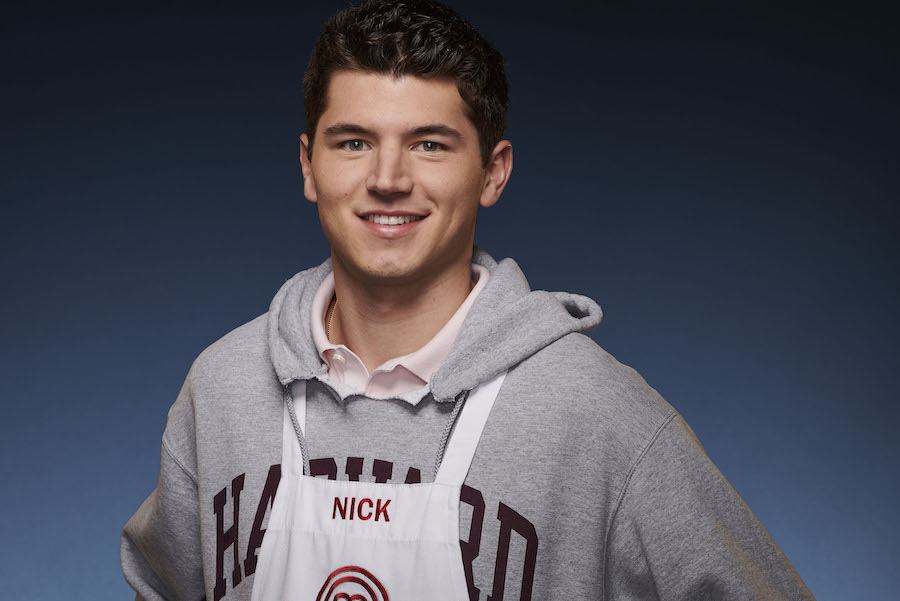 Nick Digiovanni is seen wearing a MasterChef apron. (Source: Boston Magazine)
Despite his innovative modern style of cookery that elevated the bar of conceptual cooking high, the youngest finalist in the show, Nick, came a little short of winning the title and had to settle for the third position. However, things were beginning for this young man as he started making videos on YouTube after the reality ended.
Nick frequently uploaded videos where he showcased his precise knowledge of flavors very engagingly and took up various cooking challenges. In no time, his video content reached as many people as possible, and he started all the attention that his cookery deserves.
As of 2021, Nick has more than 6 million followers on TikTok, 2 million subscribers on YouTube, and more than 700k followers on Instagram. Besides cooking, the young cooking prodigy also knows how to sprinkle a tiny bit of entrepreneurship, allowing him to be the founder of three companies and earn a significant amount of fortune.
Net Worth
The MasterChef finalist has been actively pursuing his cooking career and also took time to launch his own brands like Flambé Candles, Voodles Pasta, and Osmo Salt. However, Nick has never limited his creativity from reaching newer heights, and as a result, he created a pasta wholly made from a vegetable.
His pasta brand, Voodles Pasta, is trendy as it has allowed parents to make their kids eat veggies without convincing them. Digiovanni's investments in Osmo Salt and Flambé Candles also add substantial money to his fortune. As of 2021, the Top 30 Under 30 enlister, Nick, has amassed a net worth of more than a million dollars. The MasterChef fame's earnings have allowed him to support his family from a young age and spend quality time with his girlfriend. 
Dating Insights: Girlfriend?
The young chef has been leading a dating life that is as flavourful as his cooking career. Digiovanni is in a romantic relationship with Isabelle Tashima for more than two years. Both of them are Harvard graduates, which indicates that the duo could have met during their time in the college.
However, they leave no chance to shower their love for each other via their Instagram and have decorated their profiles with many cute moments together. Nick shared a cute message to the love of his life via his Instagram, which read,
Two whole years of cooking, eating, and loving with this perfect girl. Every single day she's always behind the scenes helping, whether it's grabbing ingredients, helping me eat, or tossing a few things in the dishwasher. PLEASE, if you love the food and content, toss a thank you in the comments to @isabelle_tashima because none of it happens without her. On a side note, I want to take a few times this year to introduce you to the people that help me do what I do. Love u isabelle.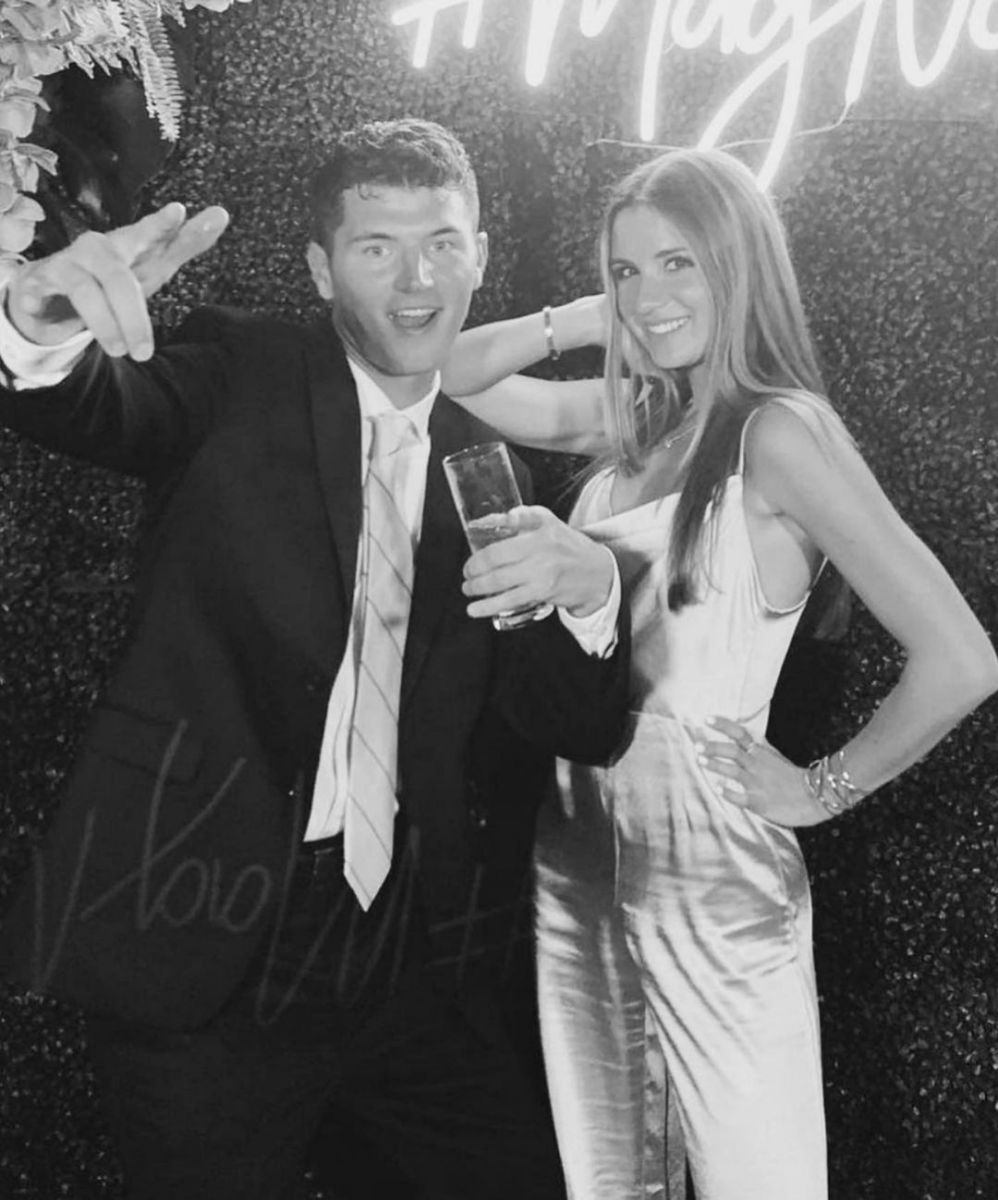 Nick and his girlfriend Isabelle as seen on a picture shared on the occasion of their 2nd anniversary (Source: Nick's Instagram)
Nick's fans love every bit of their relationship and are awaiting the duo to share a piece of more blissful news soon. 
A Short Bio
The young chef born in 1996 blows birthday candles every year on May 19. Digiovanni was born as a Rhodes Island native in Providence. Nick has an adorable family who acts as his backbone and never misses out on supporting him.
He also takes his time to post about how grateful his family members are for always having his back. Nick shared a heartwarming picture of him and his grandfather paying him homage and expressed that he wanted to dedicate one of his books to him. Digiovanni has Persian-Italian roots and has a cooking inspiration that comes from his great-grandmother and grandmother.
The whole cooking world has eyes set on him to see what this young man offers in the coming days.