The Grammy-nominated Latin-pop star Pablo Montero is best known for his music and lavish lifestyle. However, in recent days something else besides his musical works is hitting the headlines. 
A video surfaced earlier in July 2021 where the multi-Billboards charting singer is seen asking his ex-wife, Carolina, to let him meet his daughters but gets rejected and is even threatened to call the police if he does not leave. 
Conflict With Ex-Wife | Deprived Of Meeting His Daughters
After more than five years of getting divorced, things got ugly between Montero and his ex-wife, Carolina Van Wielink. The duo got divorce amidst infidelity rumors which gave rise to recurring conflicts.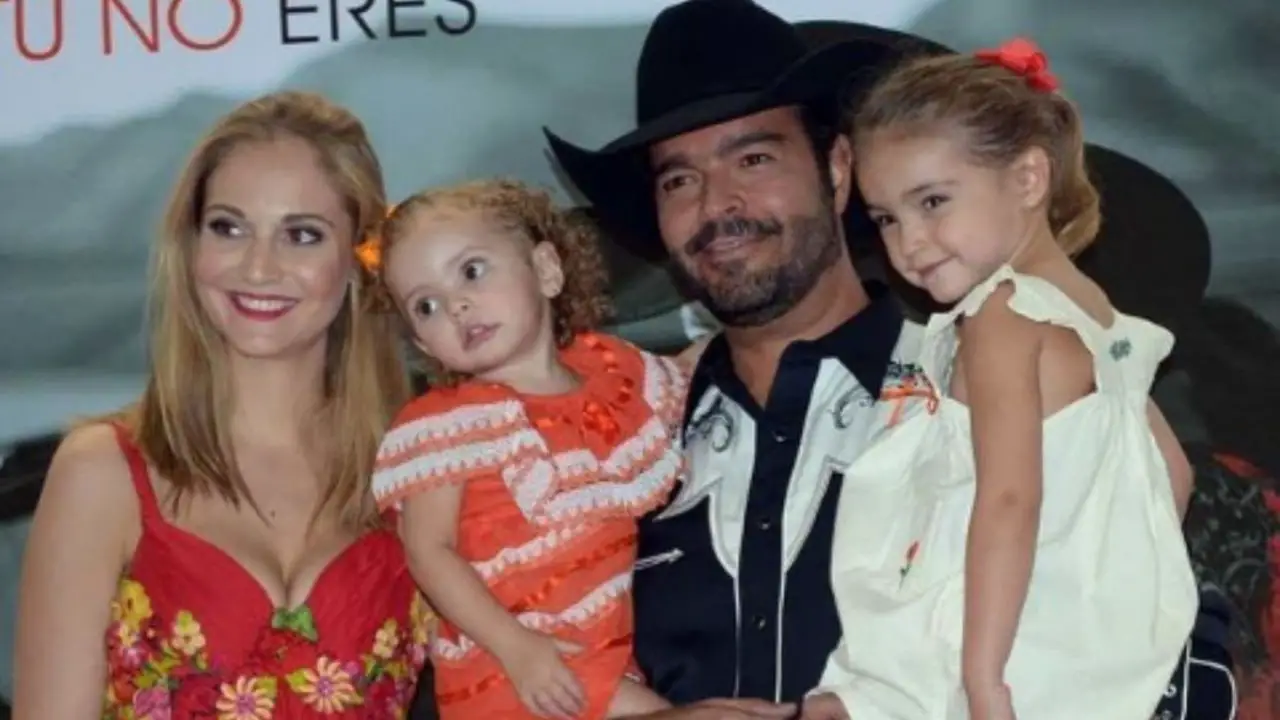 Pablo Montero with his ex-wife and daughters (Photo: Newsbeezer)
In the series of videos that surfaced, Pablo desperately tried to get in touch with his beloved daughters, Carolina and Daniela, to which he was denied and threatened repeatedly.  
Carolina Van Wielink revealed that she has restraining orders against the pop star in the series of events. The singer took a moment to read a message from his lawyer regarding the restraining order claim saying,
"The only thing it has is a precautionary measure where the Public Ministry asks my client not to do acts of annoyance, which is far from a restraining order."
However, the singer decided to break his silence further and shared a video series to prove that he was denied meeting with his daughters. 
Caption- Pablo Montero's explanation on what was happening between him and his ex-wife
In the video, Pablo was seen questioning, "Can I take my dining room?" constantly until one of his daughters asked what he was talking about. Later, Montero justified the clip by saying that he didn't want his ex-wife and her new partner to use things he bought for his daughters. 
Also, he declared that the iPad that he gifted to his daughters was hidden from them to stop them from interacting with their father. He said,
"I asked the girls why they weren't on the iPad, because every night they say goodbye to me, we talk about it, the mother comes out and tells the girls to go into the house and they didn't want to go in, they wanted to be with me It makes me a base thing to hide their computers (iPads) from them and tell them that I stole them."
Reunited With Daughters After Series Of Complications
On 1st August 2021, he Instagrammed multiple stories and posts where he could be seen enjoying the summer heat on a vacation with his kids. In one of the videos posted on his Instagram, he was seen adorning the summer vibes with his dear daughters, Carolina and Daniela. The fascinating thing was to see Pablo singing Not For Showing Off with one of his daughters.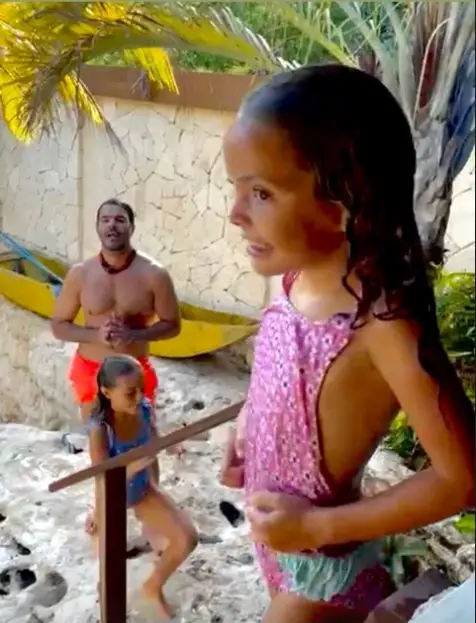 A picture from Montero's vacation with his daughters after the reunion (Photo: Montero's Instagram story)
His daughters were also heard saying, "We are with my beautiful father," in a syncing voice. 
Montero expressed his happiness to be able to spend time with his daughters by writing, "Thank God I am already with my princesses." 
The singer is expressing his extreme happiness to be reunited with his daughters. However, the reunion may be a result of their agreement with the court's decisions. 
Musician's Career, Bio & Net Worth 
Pablo Montero, Oscar Daniel Hernandez Rodriguez, was born on August 23, 1974, in Torreon, Mexico. The 46-year-old singer stands at the height of 1.79 meters.
Montero got involved in music at a very young age while singing with his father. However, his early life was not as musical as his career. The star singer lost his brother, Oliver, in an attempted robbery in June 2010, and his second brother Javier was also murdered on June 13, 2013. 
Despite living an early life full of tragedies, Montero climbed the ladder of success and led a luxurious life. In 2019, he made it to the top of People With Money magazine with an astonishing revenue generation of $96 million.
In addition, he has an estimated net worth of more than $100 million and travels in a private jet. Besides being a musician, Pablo is also an intelligent stocks investor, property holder, and brand endorser. He has also appeared in movies and TV shows like; Rebbecca, Embrace Me Tightly, Que Bonito Amor, and The Crime Of Padre Amaro.
With Montero's songs are all over streaming platforms, it adds up immense revenue to his fortune.
Besides, the Mexican singer and actor is upping his business and music investments and reforming his personal life to make it as fulfilling as his professional life.