Rick Gonzalez is a New York City native actor best known for his role in the 2002 Disney movie, The Rookie. After making his screen debut in 1997, he has bagged over 70 acting credits and even got nominated for the best actor in Imagen Award 2008 for his role in Illegal Tender(2002). As of 2021, he is preparing for his upcoming series, The Lost Symbol, where he is set to play the character of Nunez. 
Career Insights
Rick was attending the Performing Arts High School, New York, when he relocated to Los Angeles to further excel in his acting career. He first landed an acting role in a series called F/X: The Series, Spanish Harlem in 1997. Gonzalez then began getting more offers, and as a result, he featured in other series and TV movies like Thicker Than Blood (1998), Law & Order: Special Victims Unit (2000), Touched By Angels (2000), and Nash Bridges (2001). 
However, he transitioned to the limelight after landing recurring roles in Coach Carter and the fifth season of Arrow. His influential acting has enabled him to garner a massive fan base, as seen on his Instagram, with more than 430k followers. 
As of 2021, the actor is taking his expertise to a new NBC TV series, The Lost Symbol, where he is expected to portray a major role of Nunez. The series is a mystery-thriller and follows a plot where the CIA forces the protagonist to investigate various jeopardizing conspiracies. Gonzalez's fans are eagerly awaiting September 16, 2021, as it happens to be the release date of The Lost Symbol.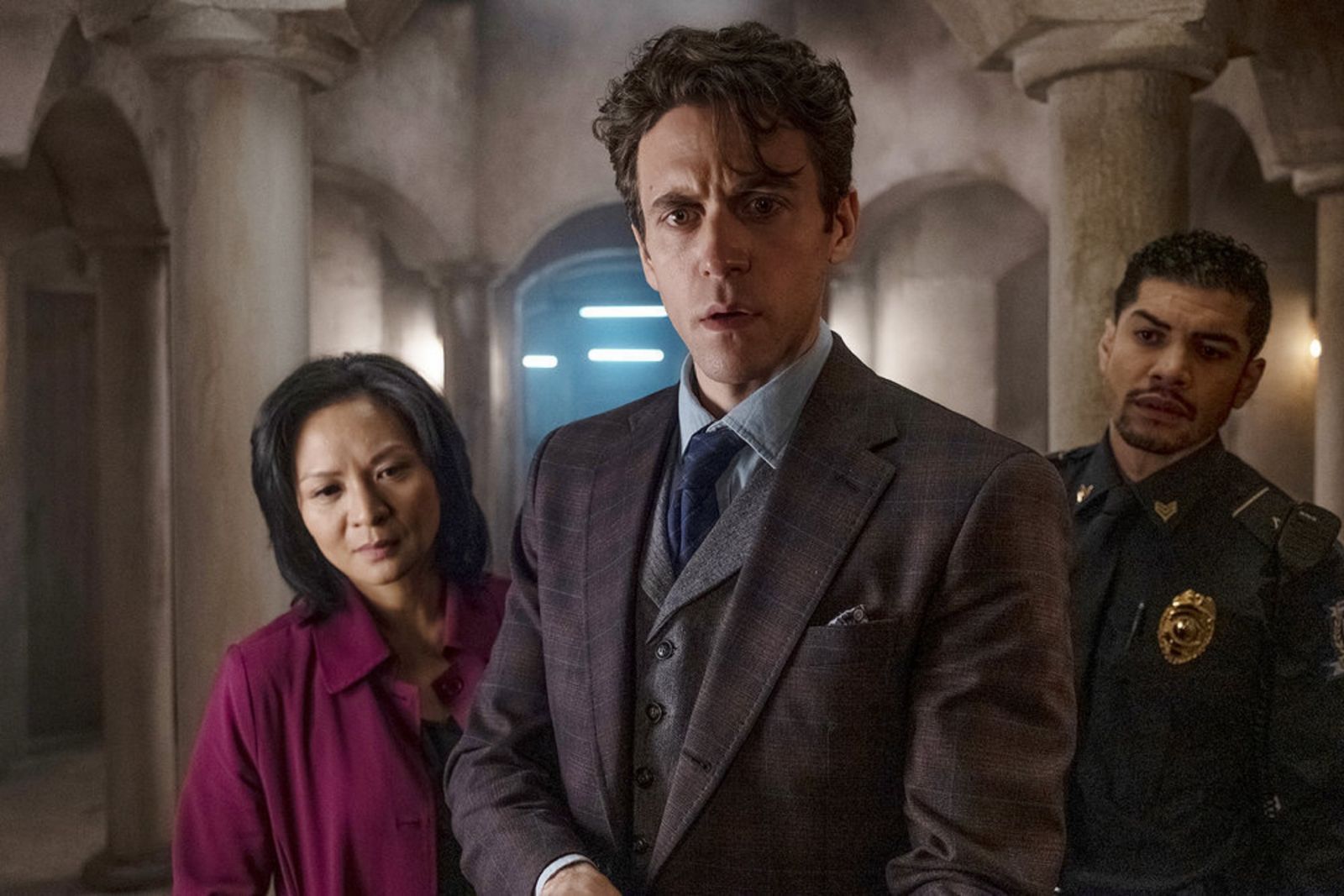 Rick Gonzalez (Left) is seen on the first look of the series, The Lost Symbol (Source: TV Insider)
Rick Gonzalez is on his way to surf the highest waves of popularity as an actor with every appearance he is soon to make. It won't be a surprise for such an influential individual to keep his professional life going forward with his personal relationship intact. The Lost Symbol actor has been successful in maintaining a blissful personal life as his professional life. 
Relationship Insights
Rick Gonzalez has his lady luck by his side to help him steer his vessel towards success! The American actor has been together with his partner, Sherry Aon, for more than 18 years. The married duo shares a beautiful daughter named Skyler. Gonzalez often shares tempting family pictures with his wife and daughter showing how he cherishes every moment of his life with his family.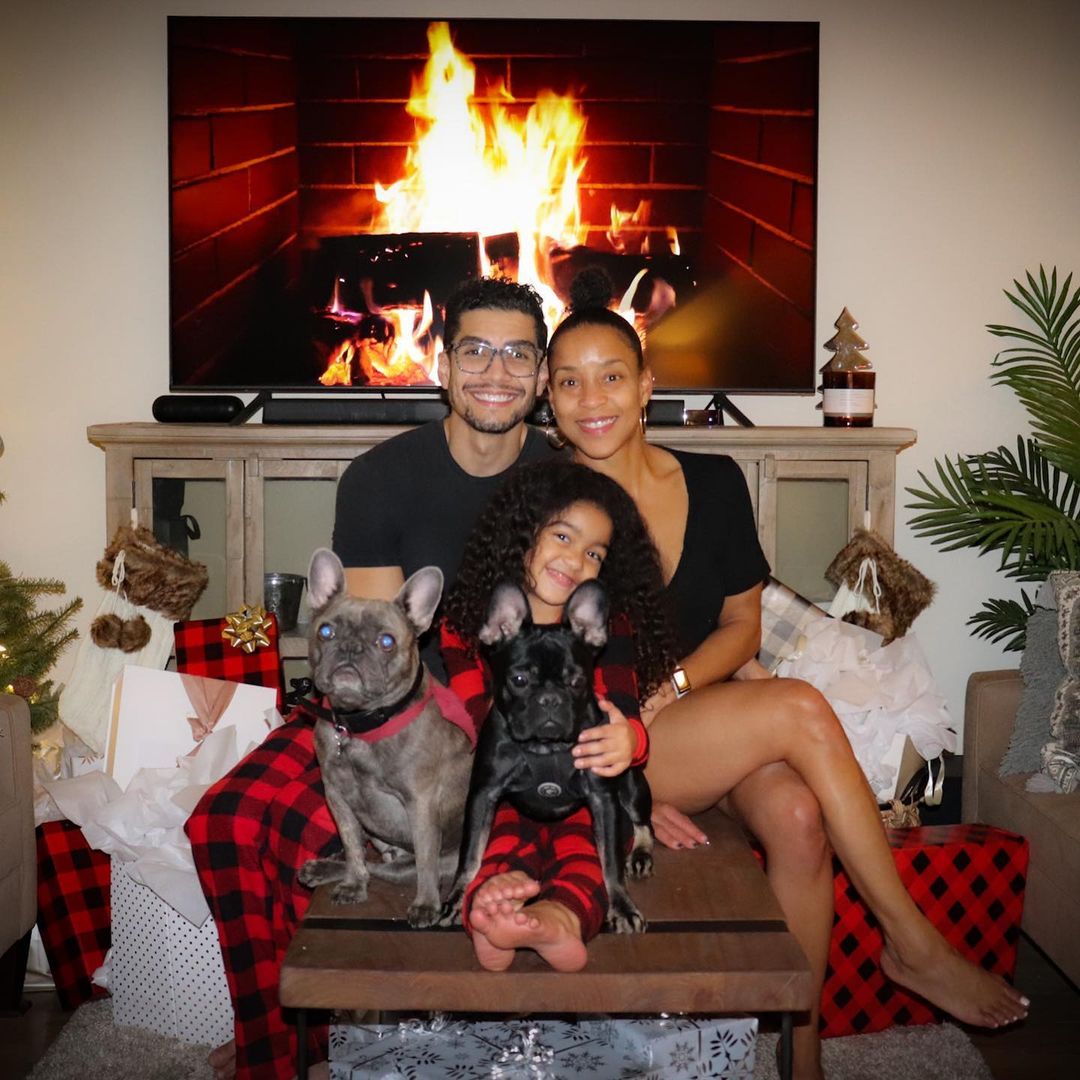 Rick, his wife, Sherry, and his daughter celebrating Christmas together (Source: Rick's Instagram)
The actor often spends his holidays and makes sure that the holidays are as memorable as possible for his daughter. However, it is quite the opposite as the actor expressed how his daughter is making his holidays memorable for him instead.
While sharing an adorable picture with his daughter on Instagram, Gonzalez wrote-  
The holidays for me are all about my family, food, fun and love. Since my daughter's birth, I've been focused on making every holiday as memorable as possible for her, but she's been making them memorable for me. She helps my wife cook and decorate the house, and makes sure I look my best for our family holiday photos. This year, I'm looking forward to making even more memories to cherish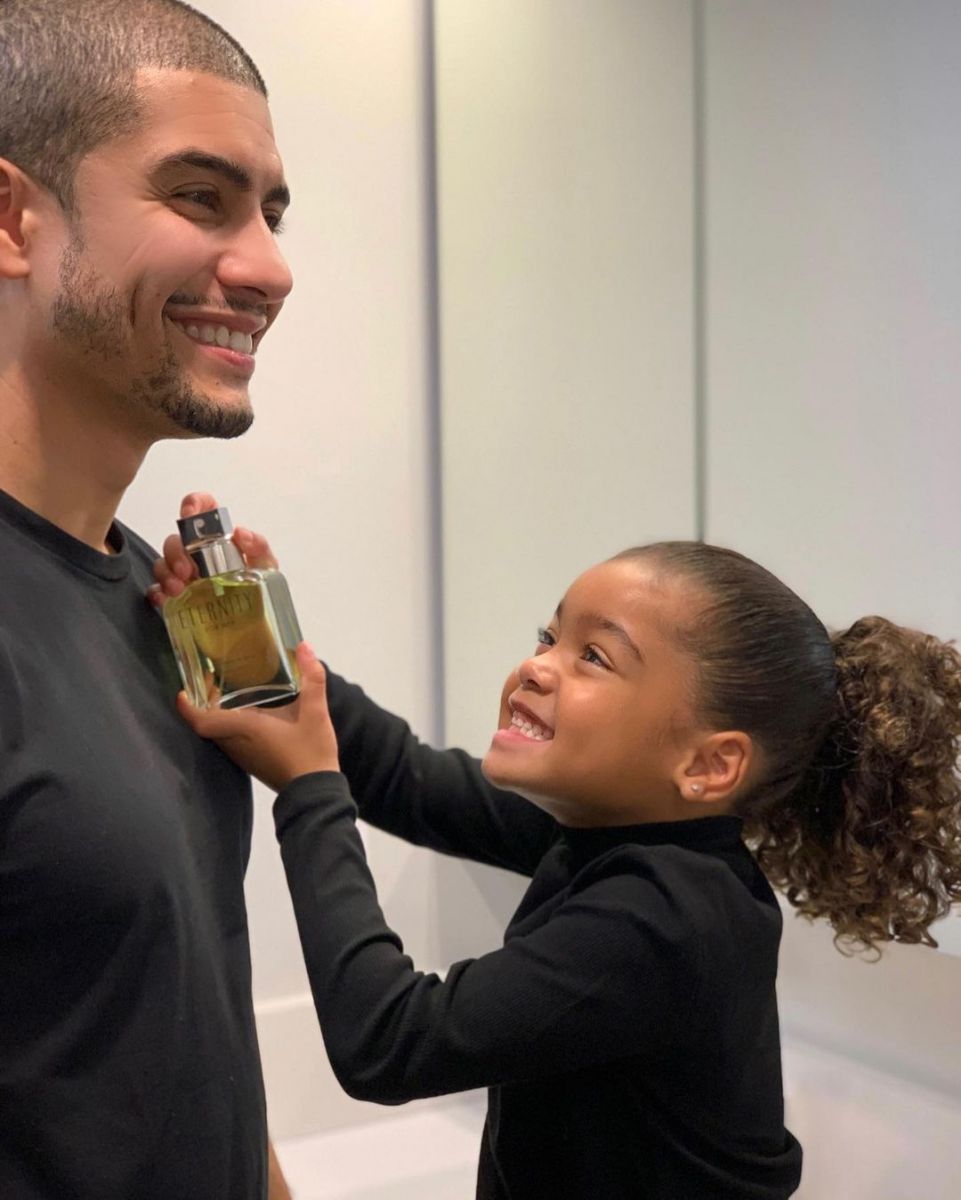 Rick with his daughter, Skyler, posing for a picture (Source: Instagram) 
This passionate family man has an unparalleled love for his family and knows how to ride on a life journey while keeping the relationship with his loved ones intact. 
A Short Bio & Net Worth
On June 30th, 1979, Rick Gonzalez was born in New York City and was raised in Brooklyn. Growing up, the actor was very enthusiastic regarding acting and music.
He took part in various dramas and plays during his time in elementary school, which influenced his teachers to suggest Gonzalez towards joining High School Of Performing Arts. The young acting fanatic took his teacher's suggestion and took his further studies accordingly. In 1997, he completed his higher studies and shifted to L.A. to further explore the movie industry world. 
After spending more than two decades in the movie industry Gonzalez has earned a substantial fortune from his career as an actor. Besides, acting he utilizes his popularity among his fans to promote various brands and endorsements, which adds more income to his balance. He has collaborated for endorsements with various brands like Calvin-Klien and even appeared in the advertisement of Sprite. As of 2021, Rick owns a net worth of more than a million dollars.
Rick is still in his prime, and his future endeavors make his fans rest assured about the better coming days.