Sarah Gibbons had no idea that her online clothing lineup will be such a huge blow-up when she started Simply Obsessed With Sarah Gibbons in 2008. Her clothing store has everything from clothes to accessories. 
Career: Simply Obsessed 
Gibbons started Simply Obsessed with a prime goal of connecting women with their perfect outfits. Things started getting better for her when she came up with the idea to conduct daily Facebook live sale sessions. 
Gibbons's business established itself as a fashion influencer, and the business slowly headed on its way to becoming a big thing in the online clothing scene. Her site features every kind of clothes, from a casual everyday look to a party type.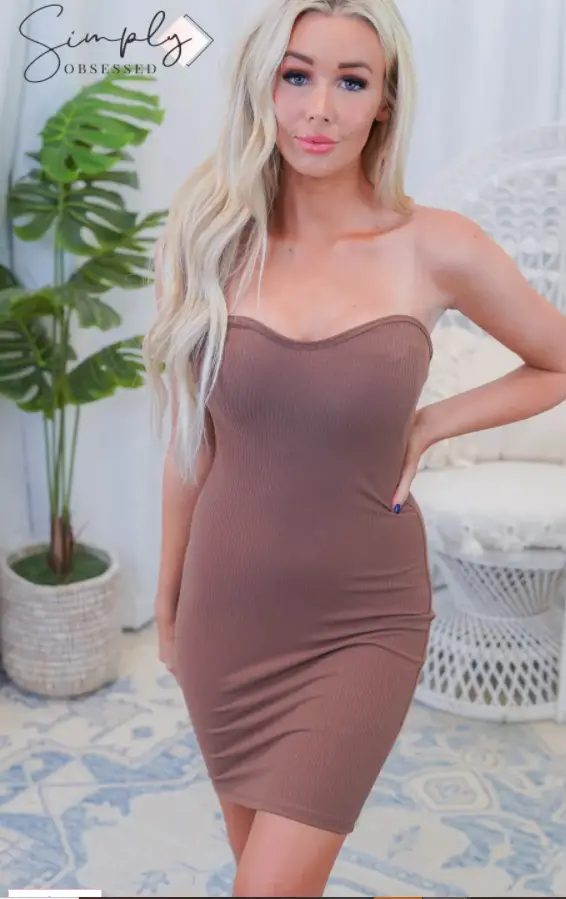 Sarah Gibbons posing for her product (Source: Simply Obsessed)
With the towering success, Sarah gained massive attention, which allowed her to garner significant Instagram followers of more than 20k. In addition, her daily Facebook live sellings are viewed by thousands of people online, which has helped her become a familiar face in the clothing industry. 
One thing that sets her apart from the rest of the internet entrepreneurs is that she is dedicated enough to model every product in the best way possible, which ensures that each product is presented to the public in the best way possible. 
She has also launched the official app of her store, which is available for download in the play store. 
Net Worth
Gibbons earns a handsome sum from her daily sales of products and various brand endorsements and collaborations. For example, she has collaborated with cosmetic brand Hank & Henry Cosmetics and features it on her official website. 
While her net worth is still under review, she is obviously leading a quality life with her family amidst comfort and has garnered a six-figure net worth from her career as a clothing line owner. 
Sarah's family has always held her back and supported her, which has allowed her to come a long way and maintain a serene professional life, the same as her personal life. 
Blissful Family Life
Sarah Gibbons has been together with her husband for a long time now. The duo share four children, two sons and two daughters, named Travis, Talan, Miley, and Everly.
Gibbons never leaves a chance to shower love and showcase her beautiful family via her Instagram. She has shared tons of photo which features the blissful moments spent with her partner and children.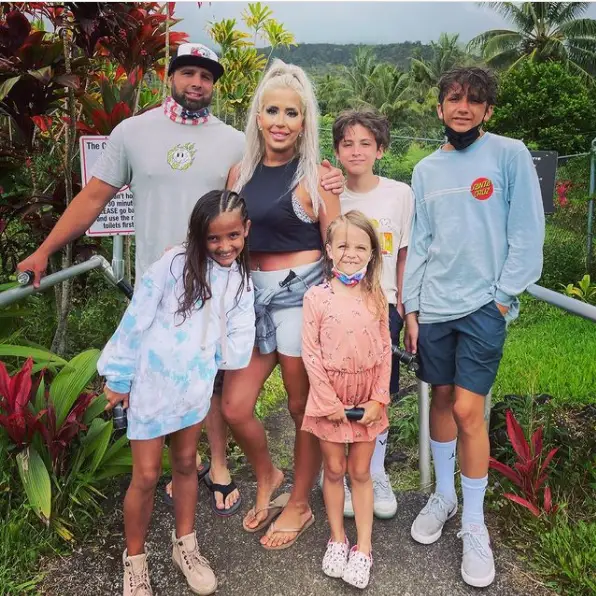 Sarah Gibbons with her husband and children on easter day (Source: Sarah's Instagram)
His son Talan turned 15 on August 1, 2021, and Sarah Instagrammed, a picture with him, wishing him a happy birthday, and captioned it as, "I cannot believe you will be driving soon…."