The USC star quarterback, Kedon Solvis, known for his phenomenal passing abilities, has landed in the Top 10 of College Football Pre-Season ranking of 2021.
In July 2021, he also got signed to the sports agency that Lebron James is signed to, Klutch Sports, for NIL representation. This new deal is expected to represent Solvis to promote and expand his brand as an athlete. 
Career & Progression | Partnership With Klutch Sports
Kedon Solvis's signing with Klutch Sports has been significant news as it has opened a door for many other football freshers to aim for the branding and business part of the sports. 
In an appearance at Pac-12 media day, Solvis discussed the partnership with Klutch, saying,
"Their not with me to try and make a quick buck, or try and use my name around, they are trying to grow my brand and put me in the best position for success. I think that is hard to come by and in the sports agency world a lot of people are in it for the wrong reasons, but I think [Klutch]  are in it for the right ones."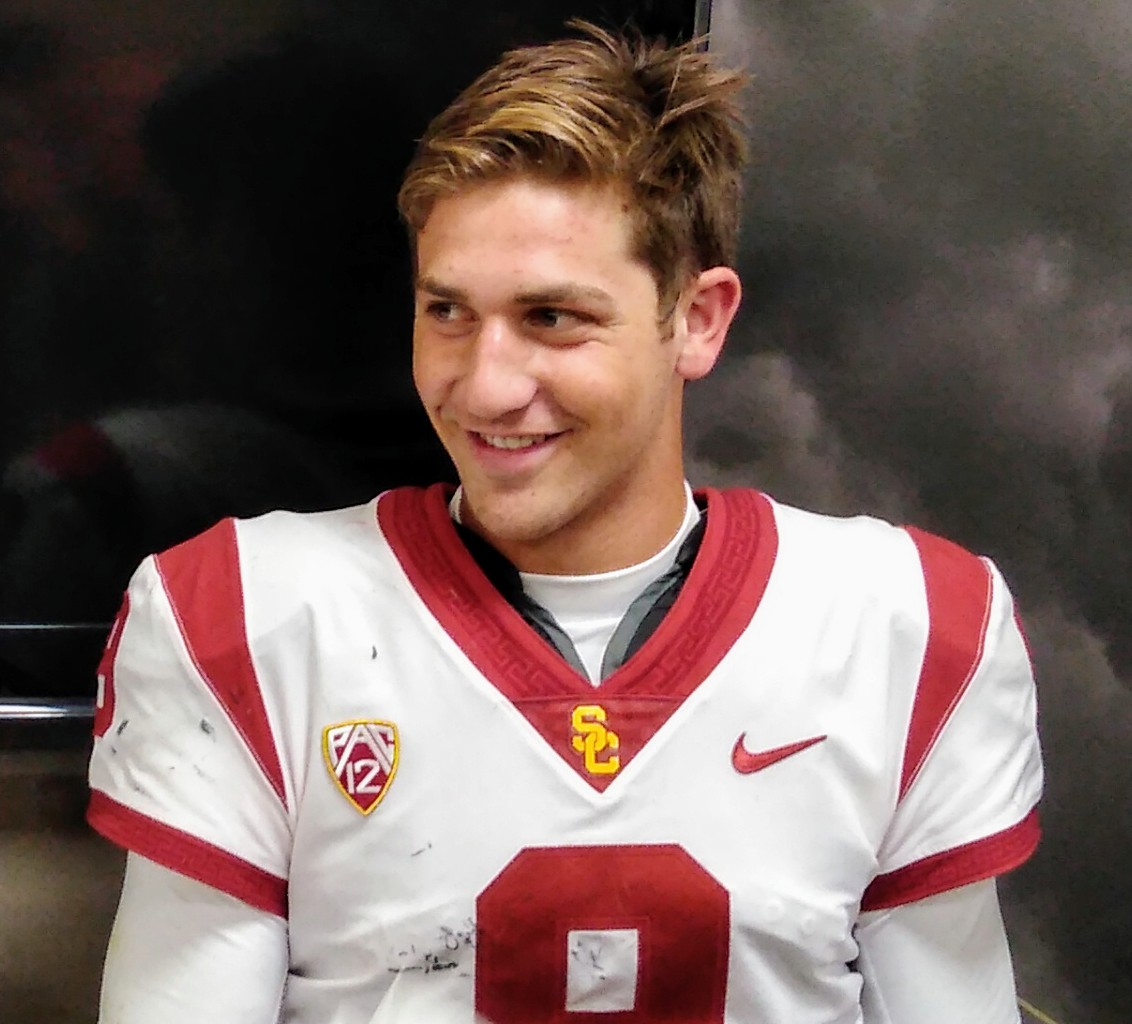 Kedon Solvis in his jersey, USC (Source: stayaliveinpower5.com)
Solvis has completed 459 out of 656 passes in a short span of his career and has made it to the ninth position of USC's career passing list.
The USC star player came into the limelight during the 2018 Prepstar All-Western Region as a senior quarterback at Desert Mountain Highschool, Scottsdale, which earned him Sports360AZ All-Academic honorable mention. 
Solvis enrolled in the USC after completing his high school and made a definitive statement as a freshman. He was third in the USA's 2019 pass completion list and broke the Pac-12 record-beating Stanford's Andrew Luck's record with a 71.9% completion percentage.
In 2020, he also became the proud recipient of the Davey O'Brien National Quarterback Award Great 8, Manning Award Star of the Week, and CollegeSportsMadness.com Pac-12 Offensive Player of the Week. 
The young record-setter is also a Heisman Trophy candidate. The young gun has accumulated a lot of attention, making him one of the most anticipated players of the forthcoming season. 
Along with his successful professional career, the promising football star's personal life is equally fulfilling. 
Dating Insights | Girlfriend: Kate McKay
As of 2021, the 20-year-old football star is dating another aspiring footballer, Kate McKay. The duo has been together for a commendable time and often showers love via their Instagram.
As per McKay's Instagram post from July 30, 2021, we realized that the couple had been together for a year and a half. On the same day, McKay shared another adorable picture of the two seated comfortably next to each other, and the caption read, "in conclusion:"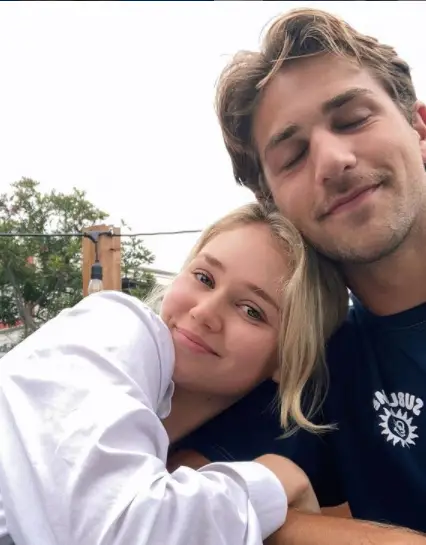 Kedon Solvis with his girlfriend, Kate McKay (Source: Kate's Instagram)
As the duo continues to strengthen themselves on- and off-field, their fans wait with glee to see what the future holds for them.
Family Background & Net Worth
The young and influential football star was born on April 11, 2001, in Scottsdale, Arizona, USA, to Max Solvis and Lisa Solvis. Both of his parents currently work as middle school teachers.
Solvis's parents have been his most significant support as his father has never missed a single game of his son and is always there to motivate his spirit. 
Kedon Solvis has made a substantial amount of fortune from his career as a professional footballer. His ever-increasing net worth is at an astonishing figure of more than $600,000 as of 2021. Solvis's recent signing with Klutch will also play a significant role in making his life more prosperous. 
The fans worldwide are awaiting what Kedon has to prove to the football universe in the coming days. But, most definitively, Solvis is aiming to sail his football career beyond the horizon.