Victoria Azarenka is a pro-tennis player known as the former world No. 1 in singles with eight WTA doubles titles, and three mixed-doubles titles. Starting her career from 2003, she also grabbed two Australian Open singles titles (2012 and 2013), becoming the only Belarusian player to win a Grand Slam singles title in her career of one and a half-decade. 
As per Forbes, Azarenka was ranked as #4 female athlete in the world in 2013.
Past Dating History 
Throughout the years, Victoria Azarenka has led to multiple relationships. Back in 2013, she was linked romantically with Stefan Kendal Gordy who is a rapper known for founding the electro-house band LMFAO. 
The glimpse of their romantical inbounds was speculated since the 2012 US Open. Stefan aka Redfoo accompanied her during the 2013 Australian Open where he mentioned that he found his special one and was in love with her. Also, the couple entangled with the rumors of engagement during their dating life.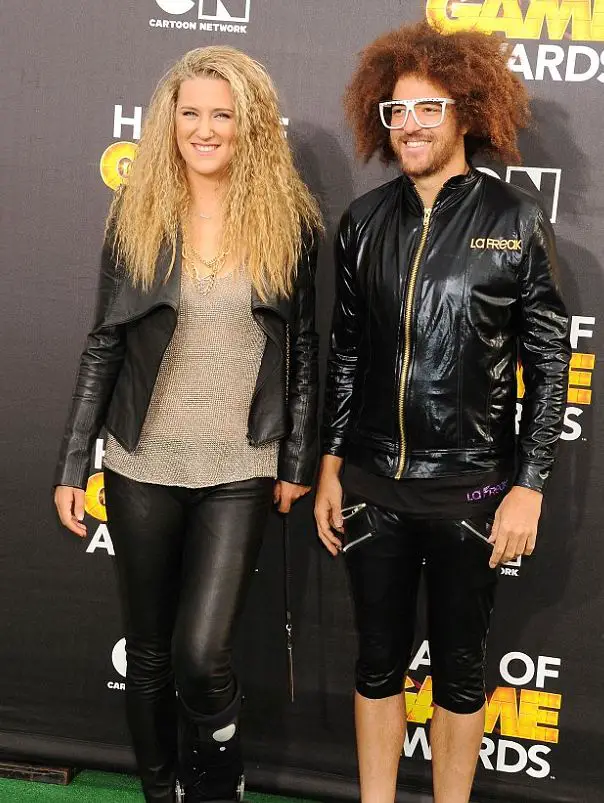 Victoria Azarenka with her ex-boyfriend, Redfoo (Photo: dailymail.co.uk) 
The couple relished their relationship for a couple of years and later dissolved their romantical bond in June 2014. Victoria announced the dissolution of her friendship with the rapper mentioning that she was left heart-broken. 
Relationship With Billy / Married Now?
After a few years of the romantic departure from Redfoo, Victoria started dating her new partner, Billy McKeague. The couple first met through their mutual friends Laird Hamilton and Gabrielle Reece. After a few periods of their dating, the couple announced of their expectation of their first child in July 2016 and later, welcomed their son Leo on 20 December 2016. 
Despite the lovely relationship between the lovebirds, the couple could not drive their bond ahead. Victoria's boyfriend Billy filed primary custody in Los Angeles after their son was born. Initially, the authorities restricted Victoria to take her son from California. But later, on 15 January, the court granted the favor on Victoria stating that the case doesn't belong in CA or anywhere in the U.S. 
As per the sources, the pro-tennis player moved to Belarus with her son after the settlement of the custody with her boyfriend. Also, the couple split in August 2017 after the Wimbledon Championships. 
Nevertheless, Victoria is not married, and when it comes to the future of her relationship, she has remained mum regarding her possible love interests and husband. 
Also Read: Rawle Alkins Contract, Net Worth, Girlfriend
Net Worth 
Victoria Azarenka, age 30, garnered the estimated net worth of $15 million from her professional career as a tennis player. She won the Australian Open in 2012 and 2013 and also made it to the U.S. Open Finals in those years as well.
Victoria initiated her career since the young age moved to Scottsdale, Arizona, for her further career enhancement. Later, in 2003, she drifted her junior career and became the world junior #1 by 2005 with two junior Grand Slam titles. 
Also, she won the Gold medal at the London Olympics and also won both the French Open and the US Open as a mixed doubles player. She was also the Bronze medalist at the 2012 Olympics. 
In 2019, she lost to Laura Siegemund in the first round at Australian Open and also failed to Simona Halep in the third round of Wimbledon Championships. Besides, she grabbed doubles in Acapulco, partnering Zheng SaiSai. 
Do Not Miss: Sara Blakely Net Worth, Husband, Children, Parents
Wiki, Bio & Family
Victoria Azarenka was born in Minsk, Belarus in 1989 and she celebrates her birthday on 31 July. The body measurements of the 30-years-old pro-tennis player include her height of 6 feet and a weight of 70 kg.
She was born to her parents Fedor Azarenka and Alla Azarenka. In her family, she has siblings named Max Azarenka. Her mother is a cancer survivor who was diagnosed with stage four cancer in 2016.