"We're the producers of our own movies," Aaron Kirman coined this thought in a talk with the beyond the interview.com on 2nd November 2017. Indeed this is true in his life. When Aaron was a kid, he had severe learning disabilities called dyslexia. However, it never stopped his motives to achieve his aim of being a real estate agent. 
And with his consistent effort and hard work, now he has succeeded in becoming one of the top real estate agents in the world.
At the present moment, he is the president of the Estates Division in Los Angeles. His clients include top Hollywood celebrities like Rihanna, Nicky Minaj, and Orlando Bloom. 
Bio-Age
Aaron Kirman was born on 24 September 1978 in Encino, USA. Now, he lives in West Hollywood. Previously, he also served as the chairman of The Architectural Estates for eight and a half years.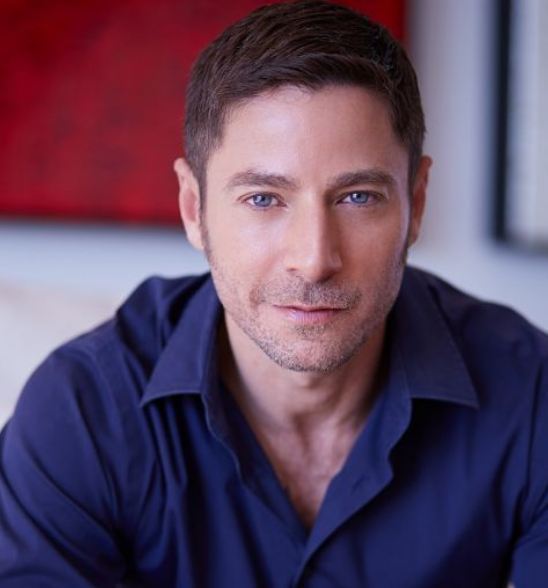 President of Estate Division in Los Angeles Aaron Kirman (Photo:- patch.com)
Similarly, he served as the Executive Director of the Architectural Division at Hilton & Hyland for more than eight years.
Aaron completed his education from the University of Southern California.
Dating Status
Aaron Kirman's personal life is a mystery. Nevertheless, in an interview published in his site at aaronkirman.com on 17 May 2016, he had disclosed that he is single and open to new relationships.
Explore:- David Parnes Wiki, Age, Married, Wedding, Wife, Brother, Net Worth
Similarly, he also shared that he is gay, which he acknowledged in his younger days. Furthermore, he mentioned that he had a relationship with someone, but they parted ways a year ago.
Career Info 
As stated by the Luxurious Magazine on 14 November 2019, Aaron Kirman has sold $3 billion worth of the real estate. 
Only in the year 2015, he achieved a sales figure of $300 million through his multiple real estate transactions.
Among many transactions, there are few of them which are enough to show his real potential in dealing. They are $95,000,000 private London apartment, the Robert Taylor Ranch, and the only Oscar Niemeyer of North America.
In addition to this, in the year 2013, he sold a real state property worth $250 million, and in 2014, this figure rose to $297 Million.
This May Surprise You:- Cameran Eubanks Net Worth 
Plus, with his close connections with the elites, he made a sale of $320 million property in the year 2016. It includes the second-highest sale ever made in the Beverley Hills, which was worth $65 million, as stated by the hollywoodreporter.com.
Furthermore, his sales listing includes luxurious houses and lands located in different states and destinations. Some of them are located in 14000 Calle Real in California, 627 Carcassonne Road in Los Angeles, 277 St Pierre Road in Los Angeles, and 2900 Spring Mountain Road in St. Helena, California.
Interesting Facts About Him
Aaron got listed on the Hollywood top 30 real estate agents in 2017 by Hollywood Reporter.
 
He was named brand Ambassador for China's most popular real estate search engine named Juwai.com. It provided him the best opportunity to connect with his clients on global outreach.
 
His interest in dealing with real estate properties came to him when he was just 9 years old. He even used to take his parents to open houses.
 
He began his career in the real estate business from the age of 18.
 
He has sold $50 million dollar homes within a minute to virtual strangers.
 
He has shared his real estate insights in different Medias namely CNBC, The New York Times, CNN, The Los Angeles Times, Variety, The London Times, E Entertainment, and CBS.