Do Won Chang is the perfect example of the 'American Dream' coming to life. Do Won Chang is the founder of one of the biggest fast fashion retailers, Forever 21. Forever 21 is known for its low price and trendy offering. It has over 700 stores under the Forever 21, XXI Forever, For Love 21, Heritage 1981, and Reference banners. He built this whole billion dollar empire without even a college education.
His life story is the perfect example of how hard work, determination, and support of one's family can help man reach his full potential. Forbs have even named him one of America's most successful immigrants. He has reached the height of success that most people cannot even imagine.
Also Read: Irene Rosenfeld Salary or Net Worth
Do Won Chang's Wife- The Co-Founder Of Forever 21
Like they say- behind every successful man, there is a woman. And credit of Do Won's success also goes to his wife, Jin Sook. Do Won was set on a date with Jin Sook by his friend, the couple had met with the intention of getting married.
Shortly after their marriage, the couple immigrated to America from South Korea with not much more than a high school education in search of better opportunities. Do Won arrived at American soil at the age of 22, and his wife was only 25. The couple spent half a day at Hawaii where they acquired a green card for themselves and his parents and flew to Los Angeles.
Might Interest You: Gai Waterhouse Net Worth, Married, Family, Children
Do Won worked at a gas station while his wife worked as a hairdresser. After three years of working hard, the couple managed to save $11,000, and in 1984, they opened a 900-square-foot apparel store called Fashion 21.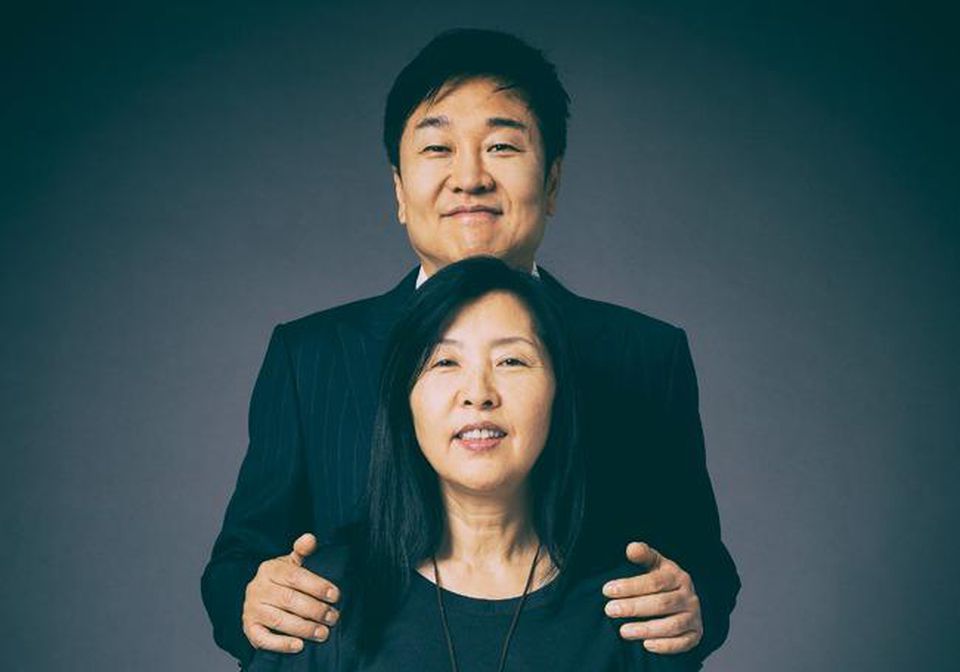 Do Won Chang and Ji Sook Chang posed for Forbs in October 2016 (Photo: forbes.com)
The couple has two daughters together, Esther and Linda Won. They are the firm's creative director and head of marketing. Another interesting fact about the Won couple is that they are devoted to their religion. They are devout Christian. The billionaire husband and wife, despite their busy schedule, still attend morning prayer at a local church almost every day. Even the bottom of every Forever 21 carrier bag reads "John 3:16."
How Much Is Don Won's Net Worth From Forever 21?
According to Forbs, Do Won Chang and his wife's net worth is $2.8 billion. He and his wife co-founded the $4 billion fast fashion retailer Forever 21. It has about 790 stores spanning 48 countries. The company has its headquartered in Los Angeles. California. $16.5-million home in Beverly Hills
Don't Miss: Harry Triguboff Net Worth, Wife, Family, Bio, Facts
It is a family run business. Their daughters, Linda, and Esther, who have ivy-league education under their resume, work alongside their mother in merchandising. He currently resides in his $16.5-million home in Beverly Hills with his wife and two daughters.
Short Wiki And Bio 
Do Won was born on 20 March 1954, in South Korea. His ethnicity is Asian, but his nationality is American. He is a devoted Christian and is known for always keeping an open Bible at his desk. He moved to America in 1981. He and his wife are 776 richest people according to Forbs.