Who Is Allison Raskin Boyfriend? Everything On Her Dating Life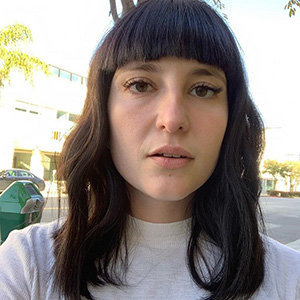 Allison Raskin is a full package of talent and entertainment. She is an Author, Actress, comedian, and what not? She is a YouTuber, popular for her joint comedy YouTube channel with Gaby Dunn, Just Between Us.
Also, the New York best-selling author worked with the American media company Buzzfeed till 2015. Likewise, Allison is has worked on Dating Strangers, If Men Lost Their Virginity Like Women Lose Theirs and Miss 2059.
Besides that, she is equally famous for her and her partner, Gaby Dunn's associated novel  I Hate Everyone, But You.
Who Is Allison Raskin's Boyfriend?
Some dating apps do an excellent job of finding one's soulmate. Allison Raskin and her boyfriend, Jake an illustration of it. Yes, the pair, who are enjoying their blissful love life at present, met via a dating app. However, she refused to tell the name of the app until it pays her. Also, the exact when they met is unknown.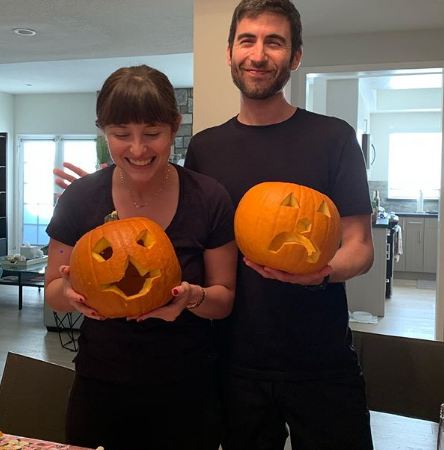 Allison Raskin with her boyfriend, Jake (Photo: Instagram)
The duo moved in together in October 2019 and started living together. Although Allison is battling with OCD, the pair still decided to stay together and compromise the environment instead.
Dating Life: Allison Dealing With OCD
Allison has been battling OCD since she was the age of four. Now, at her age of thirty, she started living together with her boyfriend, and OCD hasn't been an easy jouney with the two. 
She is obsessed with cleanliness, and her boyfriend doesn't share the same obsession. Their divergence certainly creates a struggle in the accommodation; Allison doesn't like sharing the same towel or is not satisfied with the washed dishes. 
Allison has had medication and therapy to control her OCD for the sake of an easy life, but still, the fear of contamination haunts her.
But as now is a matter of her love life and battle, she is practicing herself to get over OCD and live a healthy life with her boyfriend: She is trying to control her psychological state when Jake wears sneakers in the second bedroom to workout. Also, she doesn't freak out when Jake bumps into her towel and tries to ignore the scene instead.
While on one side, Allison tries to be ordinary; on the other hand, her boyfriend also understands her situation. In her interview of October 2019, Allison said Jake knows that she gets triggered with the cleanliness of the airplanes, and after their return, Jake politely puts all his clothes in the wash, takes showers, and cleans the gadgets.
Allison's Wiki, Parents & Siblings
The hand behind the best selling novel I Hate Everyone But You, Allison Raskin, was born as Allison Beth Raskin on 20 June 1989 in New York. Daughter of Ken Raskin and Ruth Raskin, a photographer, has an older sibling, sister Jocelyn.
Talking about her education background, Allison holds a bachelor's degree in screenwriting from the University of Southern California.
Learn About: Alexandra Cane Wiki, Boyfriend, Family, Net Worth
Sadly, unlike others, Allison's childhood was not a blissful one. She suffered OCD since her early age of four and had obsessive behaviors as well as suicidal tensides. Thankfully, her mother was beside her during her battle and even now.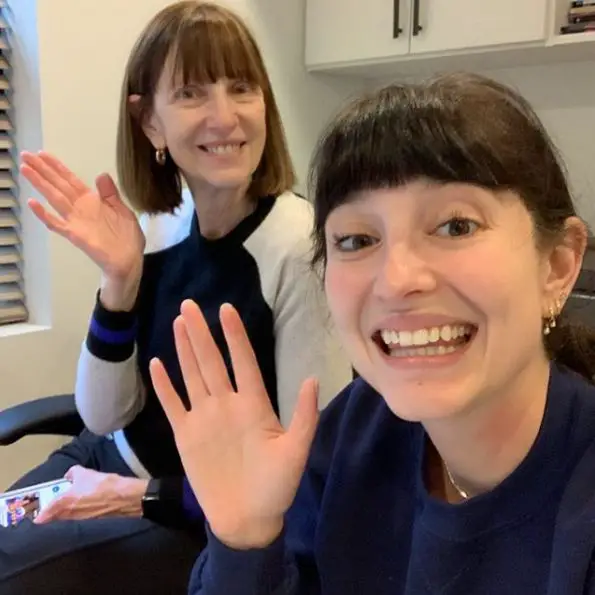 Allison Raskin, alongside her mother, Ruth Raskin, on Ruth's birthday of 29 May 2019.  (Photo: Instagram)
As of now, the mother-daughter duo has recently opened up about Allison's childhood OCD and mental health to The Fix in September 2019. In the podcast, they shared their terrifying experience with the hope of being helpful to someone similar.   
Net Worth
Allison and her partner Gaby Dunn produced and authored podcast, and a YouTube channel, Just Between Us, is estimated to access the earnings of $161- $2.6k monthly. Besides, Just Between Us, she also enjoys the fortune she garnered from her and Gaby's first yet commendable novel I Hate Everyone But You. 
You Don't Want To Miss: Ricky Ubeda Wiki, Dating, Parents, Family
Despite being a renown writer, actress, and comedian, Allison's net worth is yet to surface in the media. 
Note: The average salary of a comedian is $14.94 per hour, with at least 10.59* and highest 40.47. Similarly, the average salary of a writer is $49,304, with a minimum of $31 k to a maximum of $85k. Since Allison holds a reputed position in both fields, her net worth must be at the peak height.
---