Disability remained just an excuse for equestrian Amberley Snyder.
Amberley, a passionate horse rider, is widely known for her passion and love for horse riding, although she is paralyzed from her waist down. 
However, horse riding is not only the profession she is bound to. She is also a public speaker and a movie-TV producer known for her contribution to the 2019 film, Walk. Ride. Rodeo. as well as for her appearance in the TV show, Today. 
Amberley Snyder's Wiki And Family
Amberley was born on 29 January 1991 in Southern California, the United States. Her mother's name is Tina Snyder, and her father's name is Cory Snyder. Cory is a former pro baseball player. 
Amberley is one of six children of her parents. Her other five siblings are Ashley, JC, Taylor, Aubrey, and Autumn.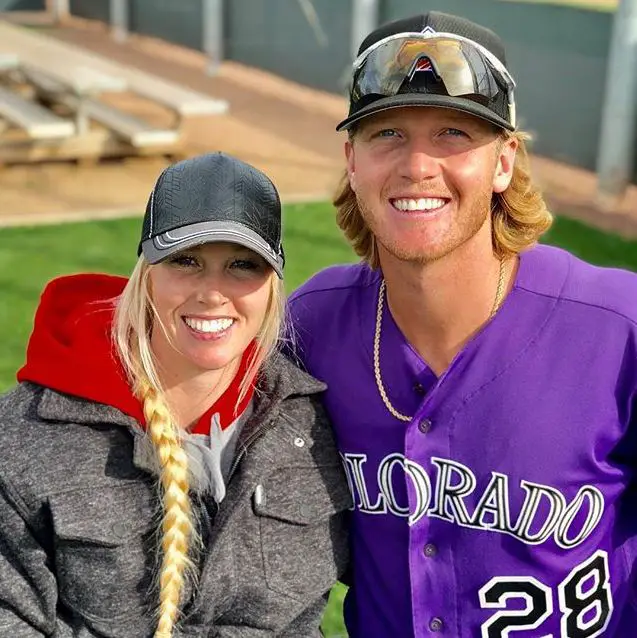 Amberley Snyder with brother Taylor Synder (Photo: Amberley Snyder's Instagram)
The family moved to Utah after Cory Synder's retirement from baseball in 1998. Then, Amberley was only seven and was already passionate about horse riding. 
More About Her Father
Amberley's father, Cory Synder, earned quite a reputation in his career as a baseball player. 
He remained a three-time All-American at Brigham Young, a team member of the first U.S. Olympic baseball in 1984, the fourth pick of the same year, and he hit 149 home runs in just nine seasons in the big leagues. 
Sports-Related: MLB Reporter Sam Ryan Bio, Husband, Children
When he retired, Cory indulged himself as a coach in baseball. He also helped win the Mexico World Series in September 2016.  
How Did Amberley's Accident Happen?
10 January 2010 completely changed the life of the Rodeo champion, Amberley.
Already living the dream of being a rodeo competitor, Amberley was close to her aim when she faced a horrible accident on the said day. She was on her way to Denver driving her truck, but a single mistake- to look down for map- changed her whole life.
Just a second after she realized she was drifting into the wrong lane, she overcorrected, and her truck's back wheels hit a patch of dirt, leading her vehicle to roll down.
Walk. Ride. Rodeo. Is Based On Her Story
The 2019 film, Walk. Ride. Rodeo. is based on Amberley's real-life story. The story directed by Conor Allyn is focused on Amberley's strength to get up and stand on her feet despite her lower waist paralysis. 
Learn About This Celebrity Chef: Who Is Graham Elliot Wife? Married Life & Net Worth Of Celebrity Chef
In the movie, disabled Amberley could be seen racing in horse competitions again after just eighteen months of her accident.  
In a scene of the movie, Amberley took off her seat belt after it bothered her stomach, but in reality, Amberley had forgotten to fasten her belt after stopping in a gas station.