YouTuber with 4 million subscribers and millions of follower worldwide is seeking girlfriend for the past three years. Yes, you read that right, Brent Rivera is in hot pursuit of a girlfriend, with whom, he can watch Netflix and eat pizza.
Brent Rivera is popularly known for his YouTube channel MrBrent98 that has gathered over 4.5 million subscribers since he began YouTubing in 2009, at the age of 11. He also appeared in the few Tv series like Alexander IRL and Light as a Feather.
Brent Rivera's Tweets About Girlfriend; Who Is He Dating?
Brent, age 21, often tweets related to girlfriend and reflects his single status on social media. On 17 December 2015, he tweeted saying that he needed a girlfriend, who would watch Netflix and eat a whole pizza with him when he felt lonely. Later on 29 May 2016, he wrote that he desperately needed a girlfriend.
Don't Miss: Lucas Congdon Bio, Age, Married, Wife, Gay, Father, Net Worth, Show
However, in August 2016, Brent was linked to Eva Gutowski, a YouTuber. Eva Gutowski's continuous tweets related to Brent caught an attraction of fans. Then Brent and Eva astounded every fan when the two captured a photo where Brent was kissing Eva on her cheek at Disneyland.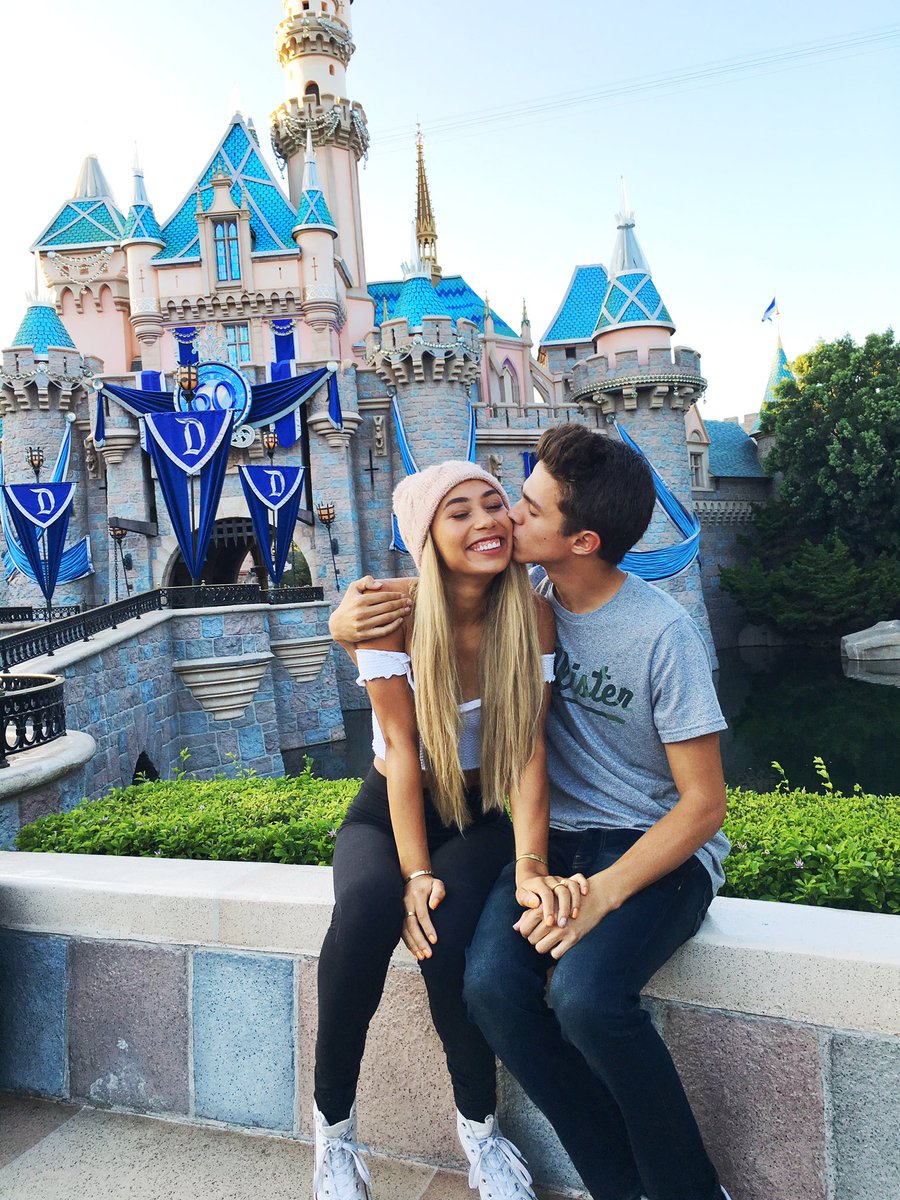 Brent Rivera with YouTuber Eva Gutowski at Disneyland on 8 August 2016 (Photo: Twitter)
But Eva's caption confused both of their fans as she wrote that she never knew there was a friendzone in Disneyland. Before posting the picture, Eva was critical to love relationship. She even tweeted on 7 August 2016 and said, Love when boys play with my emotions favorite thing.
However, the rumor started fading as Brent's continuous tweets about seeking a girlfriend hinted as his single relationship status. On 8 January 2018, he wrote in his tweet that when it's rain, he wanted to forget all responsibilities to watch movies & cuddle with the girl that he didn't have.
During the mid-April 2019, Brent and Eva attended Coachella together that fueled their dating rumors. The twosome proved that they are still together and sharing their cozy snapshots on Instagram. In one of the photos, where they enjoyed the festival, Eva kissed Brent on the cheek.
Brent also gave a piggyback ride to his rumored girlfriend, and they flirted with each other. Eva shared the series of photos on 15 April 2019 with a sweet caption, '300,000 people in this festival and somehow you make it feel like home.' Although their fans have shipped them, both Brent and Eva have yet to declare their romance officially.
Back in February 2019, Brent in one of his YouTube video admitted that he was starting to develop feelings for Eva. However, the YouTube star explained that they were not dating, but their relationship has leveled up which is more than friends. Eva also announced in one of her YouTube videos in 2017 that she had a crush on Brent for a long, but at that time, Brent did not felt the same for her.
Also Read: Ramona Singer Wiki, Husband, Boyfriend, Net Worth | RHONY's Star Facts
Previously, Brent was reportedly in a relationship with model girlfriend, Morgan Justus. Either way, rumors of dating and his tweet about girlfriend all falsifies his gay stories.
Brent Rivera's Family
Brent Rivera grew up with his three siblings; two brothers named Brice and Blake and a sister Lexi. On 17 June 2017, he posted a picture of him with father and siblings and wished his father on Father's Day. In the caption, he expressed his gratefulness to have a dad like him in his life. 
Brent also has a great bonding with his sister Lexi. On 4 August 2018, he uploaded a photo of him with his sister spending holiday at Kaanapali, Hawaii. Further, on 17 August 2018, Brent uploaded a photo of him with his three siblings captioning the picture as a whole Rivera family.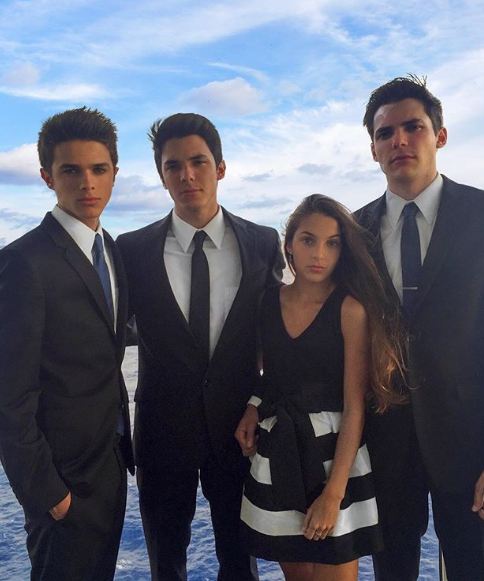 Brent Rivera posed for a photo with his siblings, two brothers Brice and Blake and a sister Lexi on 17 August 2018 (Photo: Instagram)
As of now, Brent cherishes the moment with his siblings and keeps flaunting the memory with his social media fans.
More Related To YouTuber: Chance Sutton Bio, Age, Height, Girlfriend, Dating, Parents, YouTube
Short Bio
Brent Rivera was born on 9 January 1998 in Huntington Beach, CA. Brent stands at a height of 1.8 meters (5' 10''). He holds Ameican nationality, belongs to Caucasian ethnicity, as per wiki.