KTLA has lost a gem. American journalist Chris Burrous was one of the bright faces of KTLA 5 Morning News, where he was seen reporting on breaking news during the week. Yes, he is no more with us and had a sad demise at the age of 43.
During his professional tenure, Chris worked at several stations like KCKC-AM, KEVN-TV, WPIX-TV, KGPE-TV, and KFBK-AM. 
Chris Burrous' Death Reason! Leaves Wife And Daughter Behind At 43!
It is quite sad that the viewers of KTLA 5 Morning News won't be able to see co-anchor Chris Burros reporting the breaking news during the weekend. Glendale police located him unresponsive in a motel room of Days Inn on 27 December 2018. He passed away at the age of 43.
Explore More: Colin Kroll Wiki, Cause of Death, Funeral, Net Worth
The former Good Day Sacramento anchor Chris left behind his wife Mai Burrous and nine-year-old daughter, Isabella Burrous. He and Mai got married in October 2003, and their daughter Isabella was born in July 2009.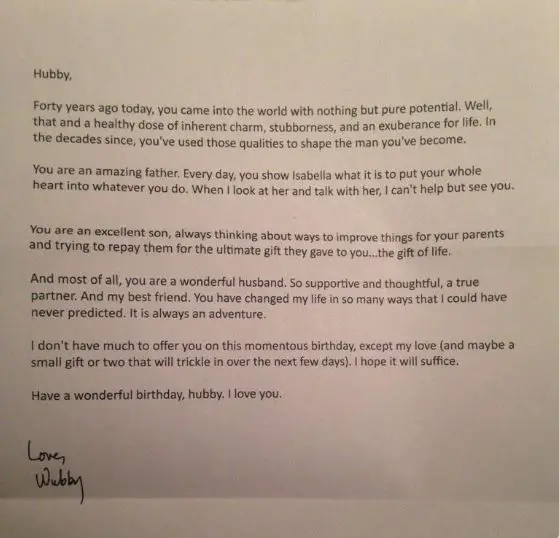 Chris Burrous wife Mai Burrous' word towards him when he reached 40 on 11 January 2017 (Photo: Twitter)
According to the Sergeant of the Glendale Police Department Dan Suttles, police went to the scene after a man from the Days Inn, located at 450 Pioneer Drive, called the police department around 1:15 P.M. Cops found 43-year-old KTLA 5 co-anchor in an unresponsive state and the paramedics hospitalized him. But unfortunately, Chris could not survive and ultimately passed away in the hospital bed.
Don't Miss: Simon Huck Wiki, Married, Boyfriend, Gay, Dating, Net Worth
Initially, the police department said that the original call to the Glendale Police Department signified that the death reason for Chris might be an overdose.
Chris' Cause Of Death
The reason behind the death of late KTLA anchor Chris Burrous was out in February 2019. As per the documents, the methamphetamine toxicity was the primary cause of his demise. Similarly, hypertensive and atherosclerotic cardiovascular disease were also the factors that took his life. 
Also, the documents claimed that he had set up a meeting with a man for an afternoon hardcore sex. With a full swing of romances going on in a motel, Chris allegedly swallowed a couple of 'rock' of Crystal Meth and got engaged in sexual activities. 
He died in the hospital after being found unconscious in a motel in California on 27 December 2018. The investigation of his death showcased that he had a long history of alcohol or drug addiction.
After the death of Chris Burrous, the Big Band Theory star made $5,000 donation to GoFundMe on behalf of his family. Also, the GoFundMe has reached over $72,000 of its $75,000 goal. 
KTLA Family Consoled His Death! How Much Was His Net Worth?
Following Chris' death, a joint statement got issued from the president and general manager of KTLA, Don Corsini, and KTLA news director Jason Ball. They consoled over his death and said:
Our thoughts and prayers go out to the Burrous family. Chris loved sharing the stories of Southern California and connecting with our viewers. He brought a kindness to his work and will be deeply missed by the entire KTLA family.
They also described him as a 'great journalist and a wonderful friend to many.' According to the KTLA station, he helped expand Morning News to a seven-day program. The entire KTLA family, including Lynette Romero and Sam Rubin, also expressed the solaces towards him.
Chris used to summon the net worth as an American journalist. As per Paysa, KTLA news anchor earns an average salary of $142,873 per year, and their annual payroll range between the amount of $142,863 to $142,893. He worked on the KTLA 5 Morning News since 2011, after serving 14 years as an anchor and reporter at the various news stations.
Supportive Donations To Chris Burrous' Family
Following Chris's death due to suspected overdose on 27 December 2018, the supportive donations are emitting over his family. Big Bang Theory actor Kunal Nayyar, who played the astrophysicist Rajesh Ramayan Koothrappal on the CBS hit show, donated $5000 to his family during early January 2018.
Read Also: Bernard Arnault Wife, Children, House and Net Worth
Along with the British-Indian actor donations, the GoFundMe fundraiser has been able to reach $74,445 of the $75,000 goal as of 2 January 2018. The fundraiser got initiated by KTTV host Gigi Graciette to help his family and cover the funeral cost.
According to the GoFundMe page, all the donations would go over Chris' wife Mai and their nine-year-old daughter Isabelle. His friends wanted to make sure that his family has all the support they needed during their difficult time.
Short Bio And Wiki
Chris Burrous was born on 11 January 1975 and hailed from Porter Ranch, Los Angeles. The anchorman worked in several parts of the United States like Southern California, San Jose, South Dakota, Bakersfield, and New York City. He was the son of a NASA engineer and a Central Valley farmer.
As per wiki, he graduated with a broadcast journalism degree from Chapman University.