Chris Morocco is the Deputy Food Editor of Bon Appétit magazine. Besides, he is also the show host of Reverse Engineering, which appears on the YouTube channel of Bon Appétit. 
As a show host, he develops a variety of food recipes and provides cooking tutorials to the viewers. Apart from that, he also makes food reviews visiting different restaurants and eateries of the world for his magazine.
Bio: Age, Birthday, Education
YouTube personality Christopher Morocco was born on 26 February 1980 in Newton, Massachusetts, USA. 
This May Pique Your Interest:-Is Mark Rober Married Now? Net Worth, Education & More
Talking about his education, Chris completed his BA Major in French from Oberlin College in 2003. Likewise, he attended the French Culinary Institute in 2010.
Wife, Married Life
Chris Morocco resides with his wife Amber Bennett and two kids at a two-bedroom apartment in Brooklyn, New York.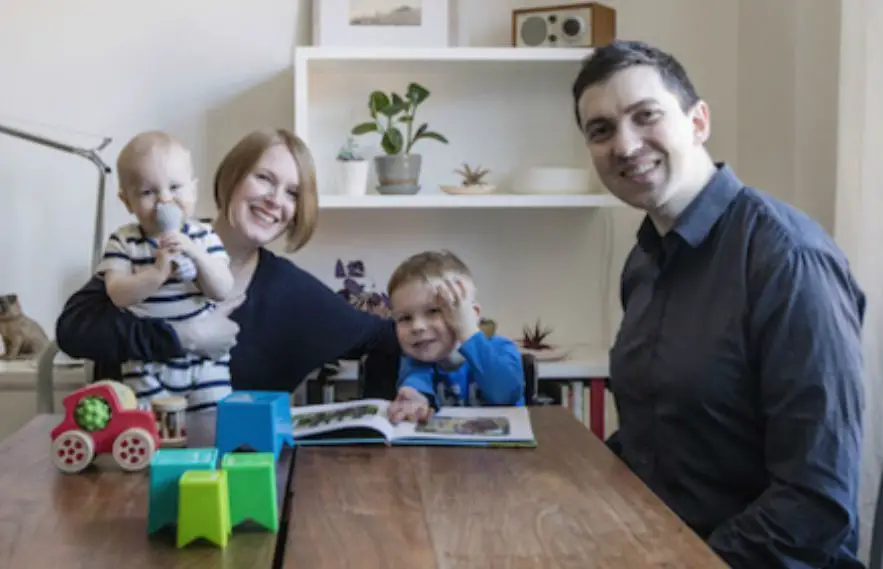 Chris Morocco with his wife Amber Bennet and kids (Photo:- Bong Joon-ho's Silly Rabbit's Twitter)
Both of the couple's children are sons. The younger one is named Finn; whereas, the older child is called Alec.
Career Details
Chris Morocco has a collective experience working for different magazines. He got an opportunity to chisel his skills and talents after working for years with Vogue, Real Simple and Bon Appétit magazine.
Chris started his career journey from Vogue in May 2004 as a Booking Production Manager. After spending more than 6 years, he left the magazine in June 2010 and joined Bon Appétit as an Associate Food Editor in February 2011. Again, in July 2013, he left Bon Appétit and joined Real Simple the same month. However, he only spent a year and a half in Real Simple as a Staff Food Editor.
Consider Reading About This Youtuber:- Adam Neely Bio: From Age, Birthday, Married Life, Gay To Net Worth
Interestingly, after stepping out from Real Simple in January 2015, he rejoined Bon Appétit in February 2015: in as a Senior Food Editor.
Quick Facts
Chris is popular for his unique taste bud and instructional skills. It is the reason he has amassed over 240,000 followers on Instagram.
He served at the editorial department of Real Simple.
He has done major in French and is equally fond of photography.
The food expert has worked for the Vogue as a production manager before getting enrolled at the French Culinary Institute.
In 2017, he made his first appearance on the YouTube channel of the Bon Appétit.
He started his food-based web-series called Reverse Engineering in the Bon Appétit YouTube channel from 2019.  
He is considered as a supertaster because of his ability to experience the sense of taste with greater intensity than the average people.