Chris Stuckmann is an American film critic, writer, and filmmaker. He is also a member of the Broadcast Film Critics Association. Moreover, he is known for his popular self-titled YouTube channel. In his channel, he makes funny reviews of new, old movies and games.
Wiki- Age And Early Life
Chris Stuckmann is originally from Akron, Ohio. The YouTube star was born on 15 April 1988 and raised by his mother.
Read About Another Personality: Dr. Simone Whitmore Bio: From Married Life, Divorce, Father To Net Worth
Interestingly, his mother gave him a camcorder at the age of 14, which, according to him, changed his life. Then, he developed his interest in movie making through movies like Star Wars: Episode IV - A New Hope (1977), Back to the Future (1985) and The Princess Bride (1987).
Chris Relationship With Wife
Chris has been married to his best friend Samantha Stuckmann since 20 September 2014.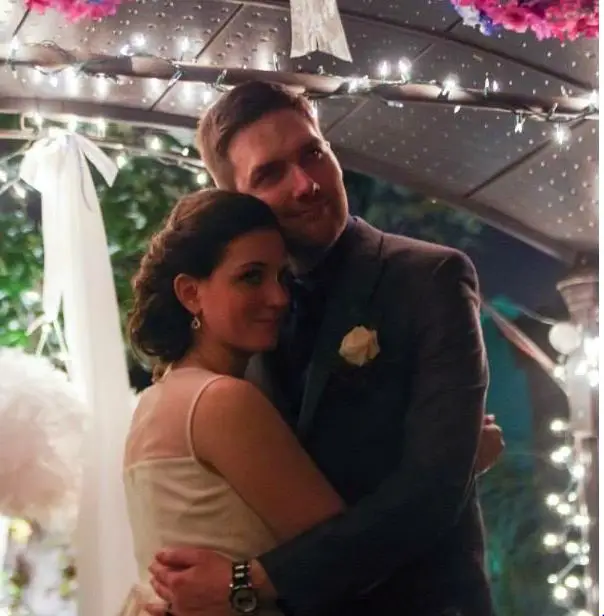 Chris Stuckmaan celebrates his first anniversary with wife Samantha on 20 September 2015 (Photo: Chris Stuckmann's Instagram)
His wife is also an actress, known to her movies like The Stuckmann Identity (2016), Auditorium 6 (2017), and Julia (2013).
Chris Movies and Books
Chris Stuckmann began making fan-films in 2002 and created over 200 short films and a number of feature-length films. 
Consider Reading This: Rebecca Jarvis Age, Husband, Wedding, Baby, Height, Now & More
He is also an author. He published a book called The Film Buff's Bucket List: The 50 Movies of the 2000s to See Before You Die in March 2016. Following the same year, he released another book named The Rise of Comic Book Movies: From the Pages to the Big Screen on 26 July. 
Later on 15 April 2018, he came out with a book titled Anime Impact: The Movies and Shows that Changed the World of Japanese Animation. 
Interesting Facts
He criticizes and reviews the movies on Rotten Tomatoes, a review aggregator website for films and television as certified critics.
He made his first movie review on Ponyo (Miyazaki, 2008) on a channel he called "Quick Movie Reviews".
Chris was the first film critics to receive a review copy of the 2010 film 'The Last Airbender.'
His most popular video on YouTube is called Prometheus Explained and has over 2.3 million views.
He can flawlessly perform some of Michael Jackson's dance routines.
His favorite films include The Matrix (1999), Signs (2002), The Thing (1982), Se7en (1995), Collateral (2004) and Jaws (1975).
Chris created his first YouTube channel on 6th July 2011.
Chris celebrated one year marriage anniversary on 20 September 2015.
Chris stands at a height of 6 feet 4 inches (1.93 meters).
He started writing his own reviews when he inspired by famous film critic Roger Ebert 
Before becoming a film critic, he worked as an aid to handicapped children for Akron Public Schools.
His zodiac sign is Aries.