Best known as Chrisspy, Christina is a YouTube star famous for her makeup-related content. She runs her eponymous YouTube channel named Chrisspy, that has accumulated 1.65 million subscribers. 
Chrisspy is also equally prominent in other social media like Instagram and Twitter. Her self-titled Instagram has enormous 3.5 million followers, and her Twitter boasts 409K followers. 
Chrisspy's Wiki And Bio
Chrisspy, aka Christina, was born on 22 May 1987 in San Francisco, California. She is the second youngest among the four children. 
Chrisspy earned a bachelor's degree from UCLA in Los Angeles. She stands at a height of 1.67 meters (5ft 6in). 
Career Journey
Christina grew up interested in artists from an early age, so she learned to be concise, innovative, and bold from the very beginning. Following her penchant and her tendencies, she started a job at MAC cosmetics in San Francisco.
YouTube Personality: Doug Walker Married Status Now, Net Worth & Family Insight
However, later she left the job and moved to Los Angeles. She eventually started posting pictures online and showcasing her make up tips and techniques under the name Chrisspy. 
Is Chrisspy Dating?
As per Chrisspy's tweet of 13 July 2019, she wrote she would be single forever. Also, on 12 September 2018, she tweeted that she wanted a boyfriend.
Chrisspy's Past Relationship
Chrisspy dated forthewin_86 (Instagram name) for three years and ended their relationship in November 2017. They broke up a day after Chrissy's Halloween party with makeup brand Urban Decay.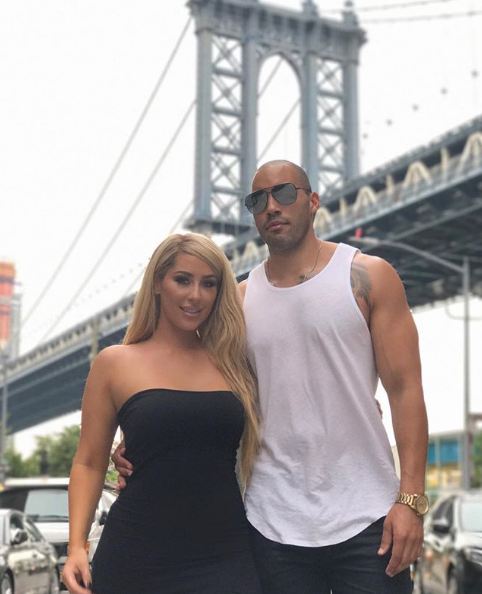 Chrisspy with her former boyfriend in DUMBO, Brooklyn on 24 July 2017 (Photo: forthewin_86's Instagram)
When they were dating, the pair went on a trip to Jamaica in April 2016 and spent four nights in Negril. Chrisspy has written about the journey on her official blog chrisspymakeup.com on 3 May 2016. 
Weight Loss
Chrisspy shared her weight loss journey in her YouTube video titled The Moment of Truth: The Scale Doesn't Lie- Chrisspy on 20 August 2018. In the video, she followed the keto diet, joined the gym, and ate healthily. Chrisspy lost 27 lbs. 
Sensational YouTube Star: Ally Law Bio: From Age, Height To Dating Status Of English YouTuber
The video was all about losing fats and growing mental health.