Former reality TV personality Corey Simms created a lot of buzz on the internet when he didn't wear a usual wedding dress such as a tuxedo. And for that, he got a lot of criticism, to which his father came as a rescuer.
Corey Simms Wedding Details
Corey has been married to his girlfriend, Miranda Patterson, since 7 June 2013.
He wore a casual outfit with a plaid shirt and jeans to his wedding, which became a topic of discussion.
But his wife Miranda stuck to a typical wedding dress and wore an elegant traditional white gown.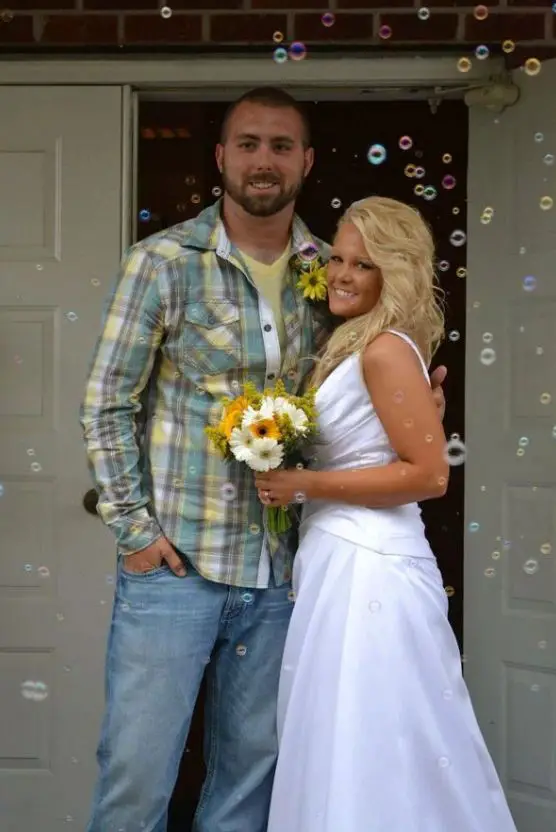 Corey Simms and wife Miranda Patterson at their wedding on 7 June 2013 (Photo: hollywoodlife.com)
When Corey was criticized for his wedding outfit, his father Jeff defended with a tweet that said, 
"A lot of comments about Corey 'showing up' to his wedding in jeans. He and Miranda planned every aspect of the ceremony, this was their day. Miranda loves him no matter what he wears, he looked great! She wore cowboy boots and rocked it. So happy for them! #newlyweds."
Previosuly, he was married to his high school girlfriend, Leah Messer, in October 2010. Together for almost a year, Leah cheated Corey with her now ex-boyfriend, Robbie Kidd, and finalized their divorce in June 2011.  
The couple had welcomed two daughtera\s, Ali and Aleeah, who served as flower girls in Corey's wedding with Miranda. 
Also A Reality Star: Steve Darnell Wiki: Married Status, Net Worth & Family Details
Kids Details
Corey is the father to his three daughters, which he shares with both two wives Miranda and Leah.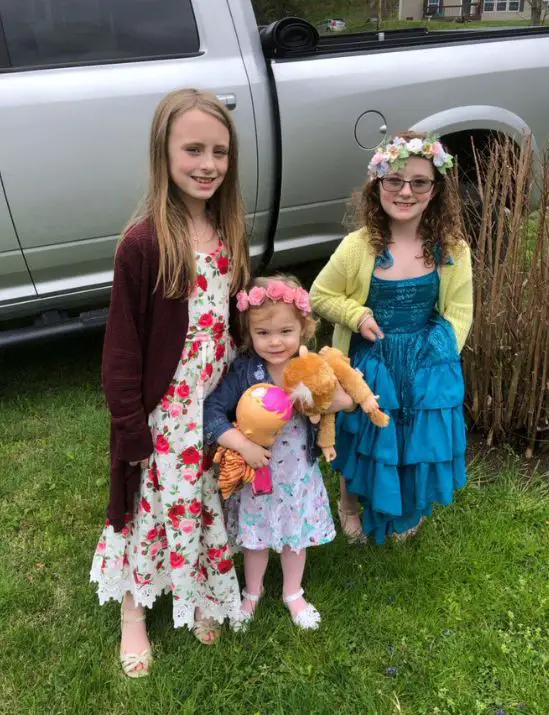 Corey Simms tweeted a picture of his three daughters on 22 April 2019 (Photo: Corey Simms' Twitter)
His first twin daughters, Aleeah Grace and Aliannah Hope- whom he shares with his first wife- were born on 16 December 2009. Likewise, Remington, who arrived in November 2015, is Corey's youngest daughter with his present wife, Miranda Patterson. 
Quick Facts
Before appearing on Teen Mom 2, Corey was indulged at a job of meter reader at a water company in his local area.

After the split with Corey, Leah moved on with Jeremy Calvert, who is now her ex-husband. 

As for Corey's profession, he  works as a meter reader for a water companu in his local area. And his net worth is estimated to be around thosands of dollars.

Corey was born on 29 August 1989 in Elkview, West Virginia. His father's name is Jeff Simms.