This man is a blessing to many other men for the reason that many people wouldn't just open up about it. Evan Bass is an erectile dysfunction doctor who many people know from season 12 of The Bachelorette. The constant drama after poking the Chad bear didn't stop him from being the coolest guy on the show. However, he has a name registered in the Guinness Book of World Records for one of the hot world records he set with Carly Waddell by kissing while holding the habanero pepper in their mouth. 
Evan's Career and Progression
The reality star is a doctor by profession who specializes in the treatment of erectile dysfunction. His clinic has offered the services to well-known clients, which include Johnny Knoxville from Jackass and Daymond John of Shark Tank. 
Read More: Joakim Noah Wife, Girlfriend, Net Worth, Contract
The founder and director of the Tennessee Men's Clinic became the part of the show The Bachelorette when he joined the 12th season and became one of the most notable contestants.  Although he left early, he made quite an impression among the people. In one of the episodes, he also revealed that he was a pastor in the past.
How Much Is Evan's Net Worth?
He is a noted physician who has served a variety of clients, including celebrities. He became a familiar face after appearing on the show The Bachelorette and was a favorite of many. 
It was not the same all the time, though. In 201e, he and his then-wife filed for Chapter 7 Bankruptcy. They owed more than $200,000 to different parties. He is also an animal lover who loves to post the images of his German shepherd, Waldo, on social media.
Evan Just Married Carly from The Bachelorette!!!
Typically the scenes from the reality television show appear being staged or not so natural. It's the Same with the couples that appear on them. Most of them don't last long or go on separate ways immediately after the program ends. 
Evan's stint on the show ended after he was eliminated after some episodes. He managed to do a lot in that short period. At first, he had his interest in JoJo Fletcher, and they even went out on occasions, but he couldn't find the connection resulting in their separation.  He then started seeing Carly Waddell, but many deemed the couple to be very unlikely.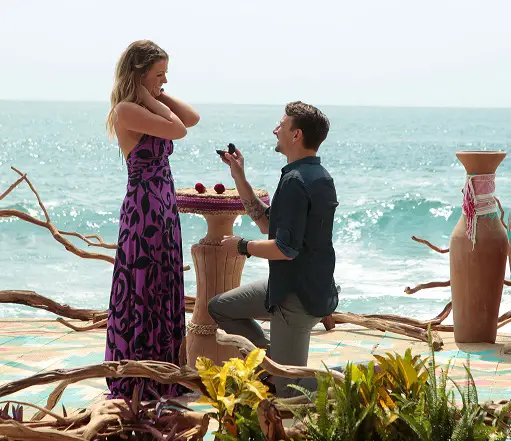 Similar: Camila Guiribitey Wiki, Parents, Husband, Net Worth
With the questions still unanswered regarding the stability of the relationship, he popped up the issue during the finale of Bachelor In Paradise, which she accepted, and they were engaged before departing from the show. He said that everything happens for a reason, and it has proved right since they continued to see each other after leaving the program. It is now official that the couple has married. They tied the knot and exchanged vows on June 17, 2017, among the group of family and friends at a wedding held in Vedanta Nuevo Vallarta resort near Puerto Vallarta, Mexico. 
He has three kids, Nathan, Liam, and Ensley, from the previous marriage. He and his ex-wife Marie Bass divorced after being together for over a decade.
Welcomes Child With Wife!
Congratulations to Evan and his wife, Carly. The happily married couple have welcomed their first child together, a baby girl Isabella Evelyn Bass. Both Evan and Carly shared news about the birth of their baby as they took to their social media to express their excitement. Evan wrote on his story:
It was a perfect birth, no problems at all. We were supposed to induce her today but Carly's water broke 15 minutes before our alarm went off so Bella is setting her own birthday! Carly is recovering well and the baby has had her eyes open for hours. I cried a lot during birth! We are smitten and cannot stop kissing, cuddling and adoring her.
Already a father to three kids from his previous marriage, Isabella will be Evan's fourth child and Carly first!
Expecting Second Baby!
Well, it seems the Bass family is about to grow in numbers. Yes, Carly is pregnant and en route to give birth to her second child. News about Carly's pregnancy was announced back in May. And four months later, the gender of the baby was revealed on the Bachelors In Paradise. They're expecting a baby boy. Both Evan and Carly are very excited about their pregnancy.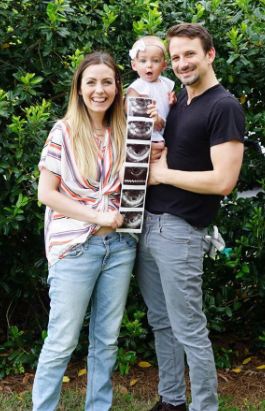 Evan, his wife, and his daughter, along with an ultrasound of their soon-to-be-born baby son. (Photo:eonline.com)
Interesting: Scottie Thompson Married, Family, Ethnicity, Net Worth
This would be the fifth child for Evan and the second for Carly. And they've made their mind stating that the birth of their son will be their last one. Congratulations to Evan and Carly for their big reveal.
Welcomed Second Baby 
Evan Bass has become a father again. 
Evan and his wife, Carly Waddell, welcomed their second child, Chuck Bass, on 12 November 2019. Chuck weighed 6lbs. And 13oz and measured 18 inches tall during his birth. Although the couple had not confirmed their newly born baby online, they did hint Chuck's arrival on Instagram Story.
Later, Evan opened about being a dad for the second time through an Instagram post where he shared a video featuring both kids, Chuck and Bella.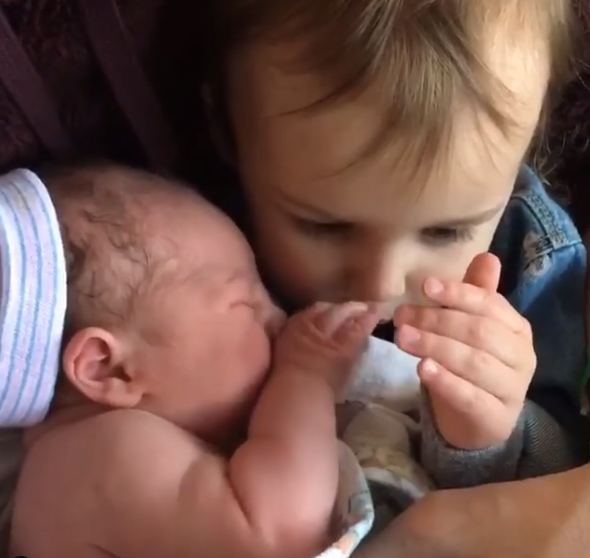 Evan Bass's daughter, Bella and a newly born son, Chuck (Photo: Evan's Instagram)
The news of Carly's delivery came after five months of her pregnancy announcement back in May 2019. Also, they had revealed their child's gender in September by throwing a treat to the Bachelor Nation. 
Evan's first child was born in February 2018. Also, he has three older sons - Nathan, Liam, and Ensley - from a previous relationship. 
Wiki-Like Bio
Evan Bass, currently aged 36, was born on 17th December 1982. He was taken to the white parents in Nashville, Tennessee. The native of Hartford, Connecticut, operates Tennessee Men's Clinic in Nashville, Tennessee. The American National belongs to white ethnicity. The fresh and charming doctor stands tall at a height of 5 feet and 11 inches with a perfect body.