American gamer initially made his name as the two-time U.S. national champion of Call of Duty. 
He eventually became active on YouTube, through which he uploads contents of his gaming career along with personal life updates. To date, he has accumulated over 2.5 million subscribers on his self-titled YouTube channel.
Short Wiki: Age, Height
FaZe Censor stands at a height extending 5 feet 11 inches (1.8 m). 
The internet star was born on 21 August 1994 in New York. His real name is Douglas Taylor Martin.
Past Relationships; Hottest Meteorologist Is Ex-Girlfriend
FaZe Censor's dating life has been quite active ever since his school days. He had two girlfriends while at school, though at different times. 
As an adult, FaZe's first known girlfriend was Mexican meteorologist Yanet Garcia. The gamer first met Yanet during his trip to Mexico in 2015, and the two soon hit it off. The couple went strong for years and often highlighted their dating life via social media. However, on 21 July 2018, FaZe came forward with a shocking news; he and Yanet had broken up. 
Explore Personal Life:- Doctor Foster's Bertie Carvel Married Life, Family & Career
At first, FaZe justified the split, claiming he wanted to focus his career on Call On Duty. But, after many found the reason as hilarious and even mocked him for that, he eventually revealed the real reason for the breakup. Via a YouTube video on 16 October 2018, FaZe revealed that he had grown distant from his girlfriend and had decided to split after months of consideration. 
Post the split, Yanet moved on with an entrepreneur named Lewis Howes and has been with him for over a year. Though FaZe remained single for a few months, he eventually started dating a new girlfriend.
Dating New Girlfriend, Gifts Her A Car
As of now, FaZe is in a relationship, although the name of his girlfriend remains to be disclosed. The YouTuber revealed his dating status through a YouTube video- in which he talked about his new girlfriend. However, he didn't show the face or the identity of his girlfriend.
Though the two haven't been dating for long, it seems like FaZe is ready to go the distance with his new beau. He gifted a car to his girlfriend back in August 2019, which most people don't gift to a casual girlfriend.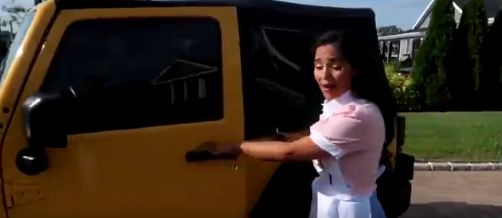 FaZe Censor gifts his girlfriend a car in August 2019 (Photo: FaZe Censor's Twitter)
Actress' Husband Bio:- Who Is Brian Hallisay? Meet Jennifer Love Hewitt's Husband
For now, FaZe has kept the details of his relationship low-key, and the only thing known about his girlfriend is her name, Marilyn.
Cuts Off Hair To Go Bald In 2019
Apart from his girlfriend and career, FaZe also made headlines in August 2019 for shaving his head.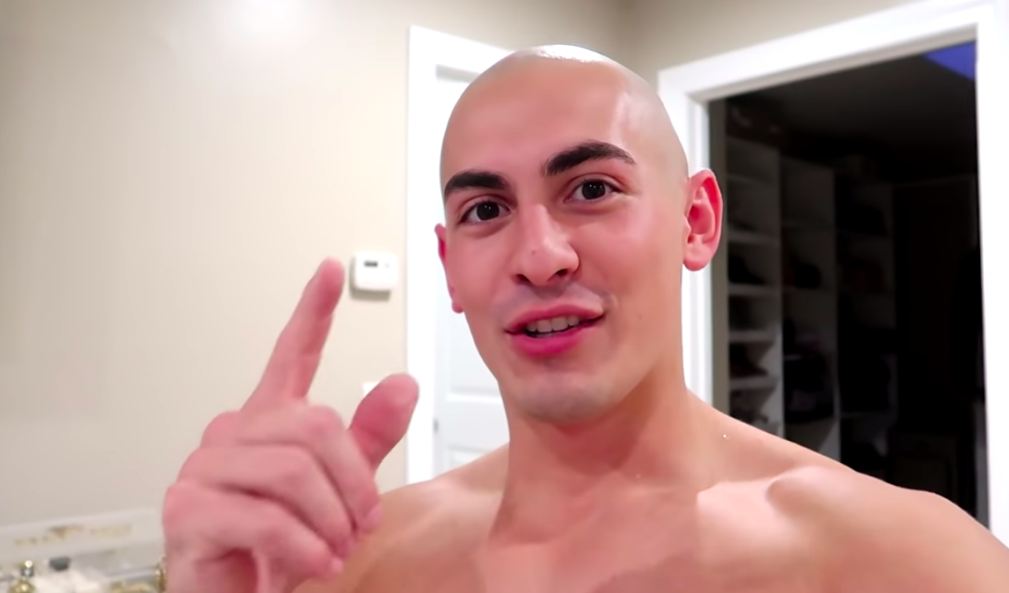 FaZe Censor shows off his bald look in August 2019 (Photo: FaZe Censor's YouTube)
His decision to become bald came as a surprise to his fans as the YouTuber already looked dashing with a head full of hair. 
Further, it was his girlfriend Marilyn who went on to shave his head off.