Ghislaine Maxwell was an exemplary socialite in London during the 1980s. She moved to the US after her father's death and built a strong connection with the powerful people out there. It helped her to serve her interest in the most effective way. 
On top of that, as the daughter of media mogul Robert Maxwell, it became easy for her to lay her hand in different social and entrepreneurship projects.  
Previously, she served as a director of the Oxford United Football Club. Also, she is the founder of Kit-Cat Club.  
Bio: Age, Shift To US
Ghislaine Maxwell is a British socialite, who was born on 25 December 1961 in Maisons-Laffitte, France.
This May Pique Your Interest:- Jeremy Meeks Wiki, Wife, Girlfriend, Gay, Arrest Record, Jail, Family
She permanently shifted to the USA after her father's death in 1991. 
Where Is Ghislaine Maxwell Now?
According to a news published in The Guardian on 16 August 2019, Ghislaine was spotted at one of the restaurants in Los Angeles. Reportedly, she was spotted having a burger, fries, and milkshakes while reading a book, Honor: The Secret Lives and Deaths of CIA Operatives.  
At present, Ghislaine Maxwell is reportedly under FBI investigation as multiple victims had accused of her involvement in the sexual exploits of a minor. 
According to the civil court's documents, she is accused of conspiring with her ex-associate Jeffrey Epstein to recruit and groom underage girls for sexual activities. Nevertheless, she hasn't been accused of criminal misconduct. And, she also has denied all the allegations against her. 
Her close associate and American financier Jeffrey Epstein was awaiting a trial in the New York Prison when he committed suicide on 10 August 2019. He was arrested on 6 July 2019.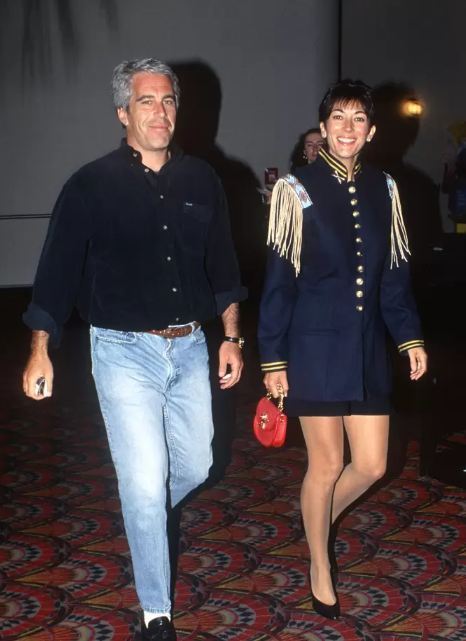 Ghislaine Maxwell with Jeffrey Epstein (Photo:- tatler.com) 
After the death of Jeffrey Epstein, the case was dropped but 23 women came forward to give statements accusing Ghislaine of her connection with Jeffrey. 
One of Epstein's alleged victims, Sarah Ransome, told BBC Panorama that Ms. Ghislaine worked closely with him.
Where Is Ghislaine Hiding? Controversy
Following the arrest of Ghislaine's close associate Jeffrey Epstein in sex trafficking charges on 6 July 2019, there had been rumors of her disappearance from the public and media eyes.
To bolster this rumor, different official media and global associated press disseminated different news regarding her hideouts and frequent appearances. It was reported that Maxell lived in Scott Borgeson's Ocean-front pad after the arrest of Jeffrey Epstein.
But when asked to Borgeson about it, he denied saying he was unknown about her whereabouts. 
Likewise, there was also a rumor that Ghislaine was protected in a safe house in the Midwest, guarded by Special Forces Operatives. However, a close aide of Ghislaine said to the Fox News in January 2020 that it was just a rumor.
This One Is Striking:- Wendell Pierce Married, Wife, Gay, Arrested, Personal Life, Net Worth 
Furthermore, a source told the New York Post on 12 January 2020 that Ghislaine Maxwell could possibly be protected in different countries including Israel. 
Additionally, it is reported that the Federal Bureau of Investigation is probing Ghislaine and others regarding her connection with Epstein. 
Even though no arrest warrant has been issued regarding her involvement, Ghislaine is believed to be under the indirect investigation. 
Net Worth 
The estimated net worth of Ghislaine Maxwell is $10 million. As the youngest daughter of media mogul father Robert Maxwell, she equally enjoys his wealth.
Likewise, Ghislaine had a luxurious mansion in New York City, which was bought by Epstein-controlled corporation in 2000 for $4.95 million. Later, it was sold at the hefty price of $15 million.