Gus Kenworthy is an American freestyle skier, whose prominence rose to heights after he won a silver medal in the slopestyle competition at the 2014 Winter Olympics in Sochi, Russia. Before that, he had made his name winning the 2011 AFP World Championship. 
Gus further made headlines when in 2015, he publicly came out as gay in an interview with ESPN. Since his coming out, the hunky skier has been praised for his strength and boldness. And since then, he has gone on to win several titles along the way. 
Don't stop reading and find out more about Gus Kenworthy below!
Who Is Ex-Gus' Boyfriend? 
Ever since Gus publicly came out as gay in 2015, he has been very open about his relationships and has not been shy to express his love for men. Gus was in a relationship with boyfriend Matthew Wilkas, who is an actor by profession.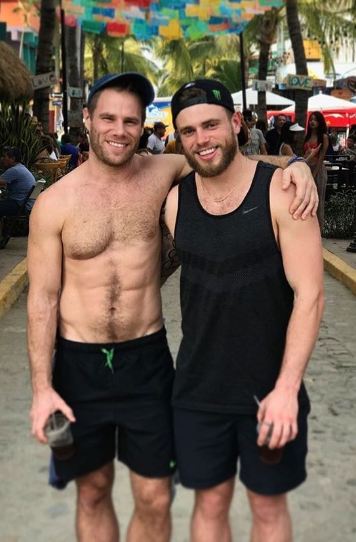 Gus, alongside his boyfriend, Matthew Wilkas. (Photo: heavy.com)
In an interview with Out Magazine, Wilkas revealed that their relationship took off on Instagram. During the time, Gus was dating his former partner, Robin Macdonald. Gus asked Matt out on a date, but Matt, who had just come out of another relationship, declined the offer. But after a year from their first meeting, Matt joined Gus for some drinks on his birthday. And, thus began a relationship between the two. The pair were living their lives as partners.
Read More: Kiami Davael Husband, Ethnicity, Net Worth, Height
And, when asked if they have any plans of getting married, the couple stated that they were not looking forward to a wedding anytime soon.
Split With Boyfriend 
The talented American freestyle skier, Gus Kenworthy called his relationship off with his former boyfriend, Matthew Wilkas in July 2019 after four years of dating. As per the sources, Gus and Matthew took their time apart; however, their breakup was amicable. Despite the emotional dispatch, the then-lovebirds agreed to remain friends and support each other. 
After around a week of the dissolution of their relationship, Gus was spotted with another man. He shared a shirtless picture of himself with the alleged man on Instagram, who is none other than Seth Gottesdiener, a personal trainer at Indigo Fitness in Los Angeles.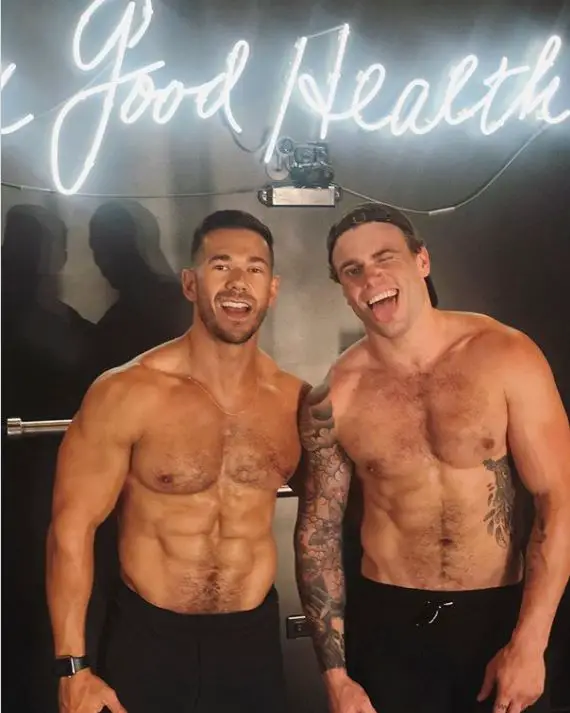 Gus Kenworthy with Seth Gottesdiener (Photo: Seth's Instagram) 
Despite Gus's intimacy with Seth, he now enjoys a single life with no traces of his possible love interests and boyfriends. 
Dog Story
Gus Kenworthy and his ex-boyfriend, Mattew had adopted a puppy named Beemo from a South Korean dog meat farm in February 2019. However, she died in May after a couple of months. In the memory of their dog, Gus, and Matthew tattooed Beemo's face on the forearms. Also, the former couple admitted that although Beemo remained with them for a short period, they changed their lives and stole their heart. 
Net Worth
Gus Kenworthy is an American freestyle skier who began skiing at the age of three. Having fallen in love with snow and skiing, Gus made it his goal in life to become a professional skier, and from the looks of it, he has managed to get what he wants. 
In the 2014 Winter Olympics, he won a silver medal in the slopestyle competition. 
And in 2016, he won slopestyle at the Dew Tour in Breckenridge, halfpipe at the Grand Prix in Mammoth. Also, he won the double silver in halfpipe and slopestyle at X Games Aspen and bronze in halfpipe at X Games Oslo. He also had success at the World Championships, winning a silver medal in slopestyle at the 2017 World Championships.
Interesting: Jordan Woods-Robinson Wiki, Wife, Gay, Family
A superstar on the snow, Gus is reported to have a net worth somewhere around the range of $500,000. 
Wiki & Bio
Gus Kenworthy was born on the 1st of October 1991 in Essex, England but later moved to the USA when he was just two years old. His family consists of his father Peter, mother Pip and his two brothers Hugh and Nick. Gus's father is American while his mother is British. So his background comes from two different parts of the world.
You Might Enjoy: Thom Yorke Wife, Children, Net Worth
Likewise, he stands at the height of 5'11" and has a weight of 75 kgs. Along with being a superstar on the snow, he also made headlines when he brought a stray Sochi dog and her puppies back to the U.S. after the Olympics.