Internet star Hailey Orona is famous for her Instagram account named as "real.ona." She is also known for her lip-syncing and dancing vignettes in Musical.ly. The 15-year-old YouTuber, Hailey uploads challenge videos, QnA videos on her YouTube channel 'Hailey Orona.' 
How Does Hailey Orona Gather Net Worth?
Hailey Orona gathers the net worth as being the internet star. She collected the revenue from her Youtube channel. As per the social blade, Hailey has estimated earnings between $118 and $1.9K on a monthly basis, and her annual remuneration ranges from $1.4K - $22.7K.
As of now, Hailey earned around 256,941 subscribers on her YouTube channel. She started her YouTubing career on 2 October 2017. 
She initially started out her Instagram usernames as 'yt.ona' and 'Lil.ona' as early as 2015, at the age of thirteen. She has earned over 1.4 million followers on her 'real.ona.' Instagram account. Hailey has been dancing since she was three years old.
Hailey Orona Announces Her Two Months Of Dating With Boyfriend; Is She Dating Now?
Hailey Orona announced that she is dating relationship her boyfriend of two months. In a Twitter post on 14 January 2017, she shared a collage photo with her boyfriend and captioned the picture, happy two months baby.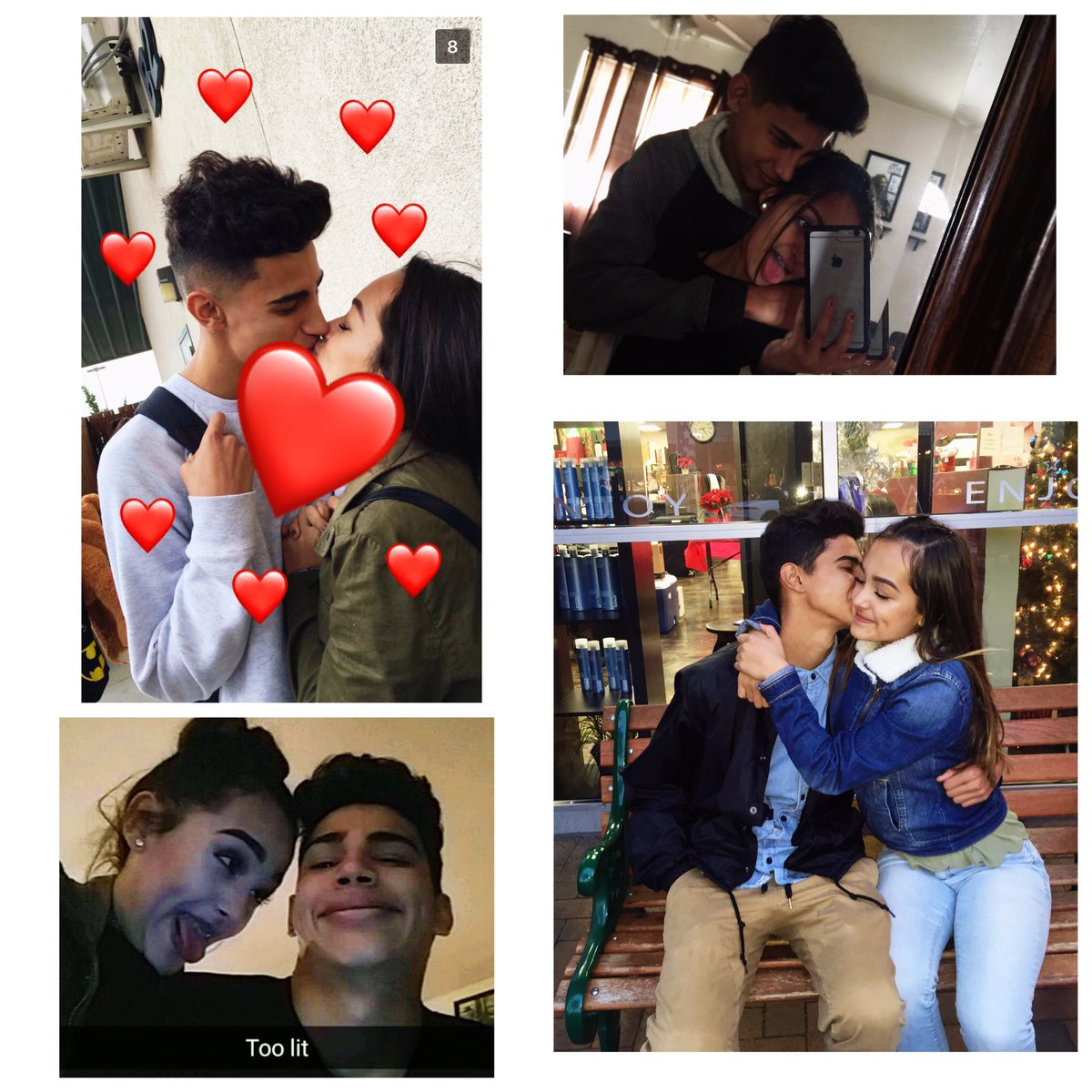 Hailey Orona enjoys two months of dating affairs with her boyfriend (Photo: Twitter)
Hailey Orona and her boyfriend started dating each other in November 2016. Though the couple was in a relationship with each other, Hailey Orona has hidden her love affair with the guy now. As of now, she is not seen flaunting the photo with the guy.
In a QnA video on 2 May 2018, she said that she wants to have two kids, a boy, and a girl.
Hailey's Family; Grew Up With Six Siblings
Hailey Orona grew up along with three brothers and three sisters, who are mostly her half-siblings in Upland, California. She is a second youngest child in her family. Though she is yet to reveal about her parents, in a video, she mentioned that her father was a semi-professional soccer player.
On 24 December 2017, Hailey captured a cozy shot with her sister and shared the photo with Instagram fans. Meanwhile, she also expressed her loves toward her sister saying love my sissy with heart emojis in the caption. However, she didn't reveal the name of her sister.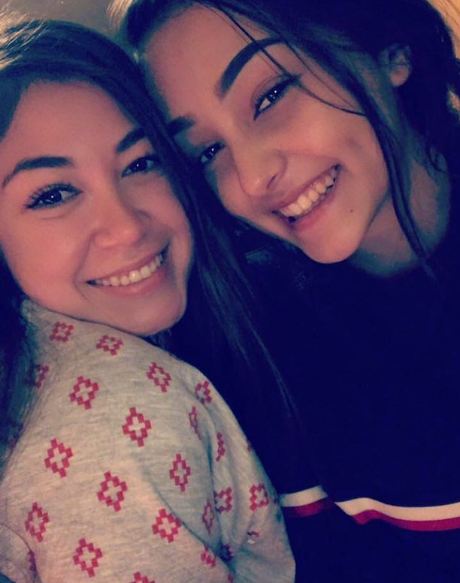 Hailey poses with her older sister on 24 December 2017 (Photo: Instagram)
Hailey also adores her brothers very much. She often captures pictures with her brother, Giovanny. On 22 July 2018, he shared a photo with her brother named Giovanny and wrote in a caption: "Brother till the end." Also on the same day, Giovanny also flaunted the same picture and captioned as "Lil sister till the end." Hailey also captured the photo with her another older brother named Luigi Castillo on 28 July 2018.
Hailey Closeness With Cousin
Alongside her family, she has an attachment with her cousin, Hope and often makes videos with her. She also keeps flaunting the photo of her with a cousin on Instagram. On 26 May 2018, Hailey Instagrammed the photo with a cousin. In the caption, she mentioned her as the favorite person among her cousins.
Also, on 30 June 2018, she posed with her cousin, Hope and shared it with her Instagram's fans with the caption; "we did it again."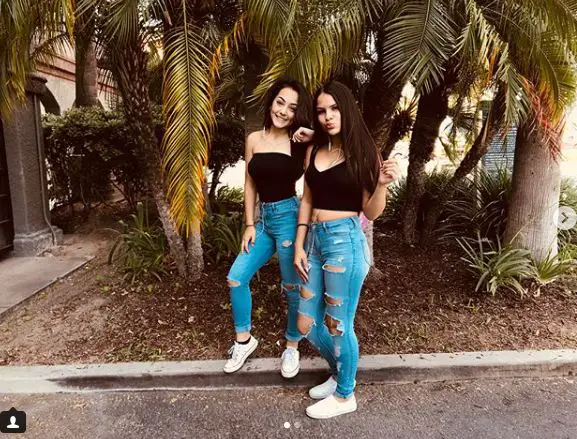 Hailey Orona poses with her cousin, Hope on 30 June 2018 (Photo: Instagram)
The two have also collaborated with each other in videos like Reacting on fan pages, and Q AND A with my cousin.
Short Bio
Born in 2002, in Upland, CA, Hailey Orona celebrates her birthday on 24 December, every year. The Instagram star, 15, holds an American nationality and belongs to white ethnicity as per wiki.
She is fond of playing football and dancing. She dreams of opening a makeup line industry or studio and having a college degree in business.